Centre sent crores for J&K's development, PDP ignored interests: Shah
Centre sent crores for J&K's development, PDP ignored interests: Shah
Jun 24, 2018, 02:57 pm
2 min read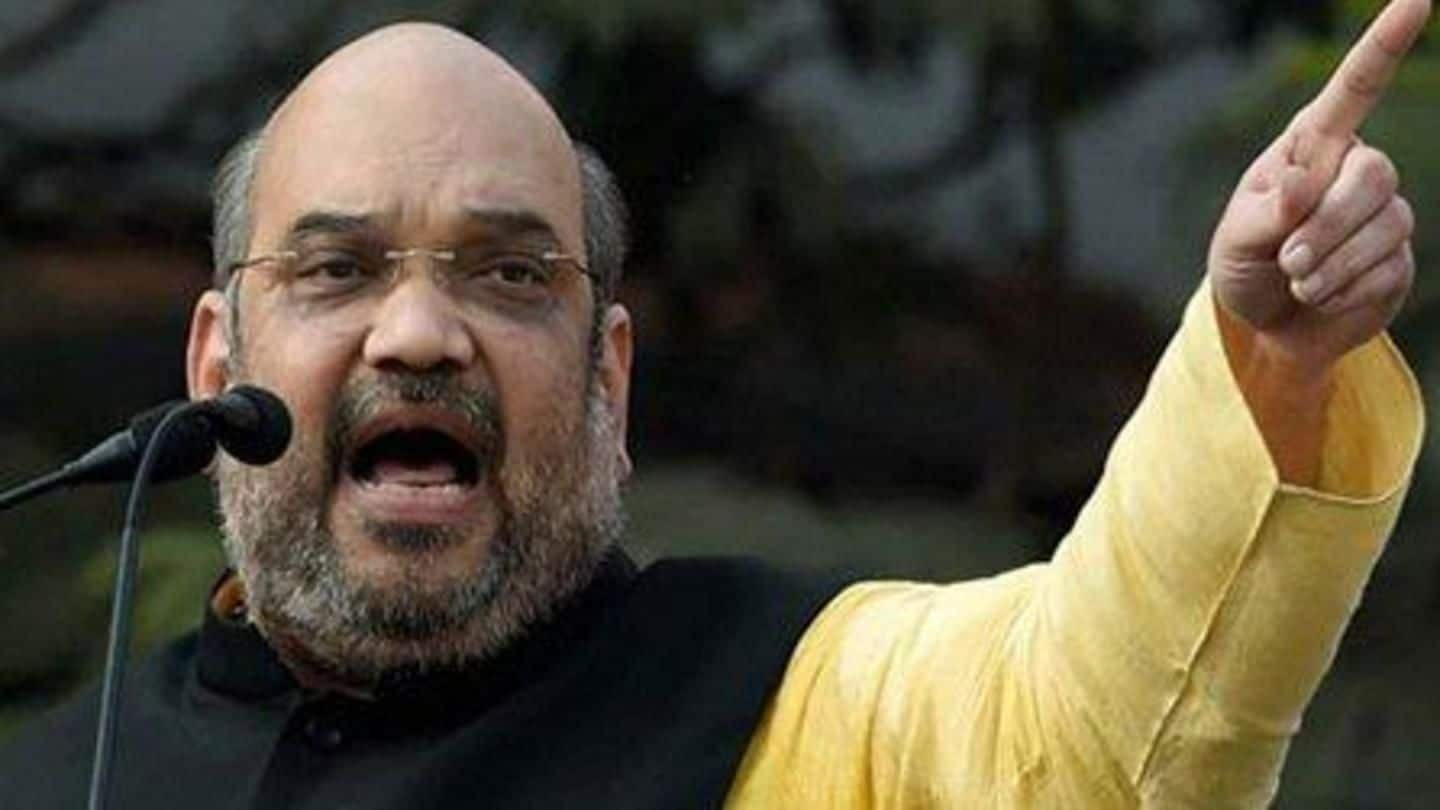 Bharatiya Janata Party president Amit Shah, during his first rally in J&K after the saffron party pulled the plug on an alliance with Peoples' Democratic Party, blamed former chief minister Mehbooba Mufti for ignoring interests of Jammu and Ladakh. Shah said the Narendra Modi led Centre sanctioned crores of rupees to PDP. "For us, development is the top-most priority," he said.
Amit Shah blames PDP for not implementing government's plans
Further, Shah said Modi government announced AIIMS for both Jammu and Kashmir, but the state government delayed in acquiring land in the former. He added IIM students would suffer because PDP started session in lackadaisical manner. He also alleged PDP spent only Rs. 500 crore of the allotted Rs. 2,000 crore for refugee families. He requested Governor NN Vohra to give families Rs. 5.5L.
Both PDP and NC ignored J&K for generations, says Shah
"We had allotted Rs. 40 crore for the development of Pashmina & Rs. 45 crore for Pampore haat. The two families from NC & PDP ruled J&K for three generations but never did anything for Pashmina or Pampore haat," a roaring Shah said.
In speech, Shah mentions slain armyman Aurangzeb and Shujaat Bukhari
Shah claimed Narendra Modi tried doing that in J&K which wasn't done in 70 years. He said the PM visited the state over a dozen times. An economic package of Rs. 80,000 crore was given to the state, Shah said but the dream of development could not come true. "How can government on whose watch Aurangzeb and an editor are killed, continue?" Shah asked.
Further, Shah claims Congress "showed its true colors"
Not only the former ally PDP, Shah had some strong words for Opposition Congress. He targeted senior leader Ghulam Nabi Azad and Saifuddin Soz for their respective remarks on Kashmir. Shah dared Congress to take action against the leaders and claimed Congress showed "its true colors" in anticipation of elections. He said he couldn't even repeat Azad's statement, which was later supported by LeT.
After Shah's attack, Congress launches its own
Shah's words were met with an equally strong reaction from Congress. Randeep Singh Surjewala said it wasn't Shah's business to lecture them on nationalism. The Congress's spokesperson accused Shah of shedding crocodile tears. Giving statistics, Surjewala said in BJP's 48 months rule in J&K, 281 jawans and 240 civilians died. In UPA rule, 139 officers and 78 citizens were killed, he claimed.