Before killing army man Aurangzeb, terrorists interrogated him
Before killing army man Aurangzeb, terrorists interrogated him
Jun 16, 2018, 03:19 pm
2 min read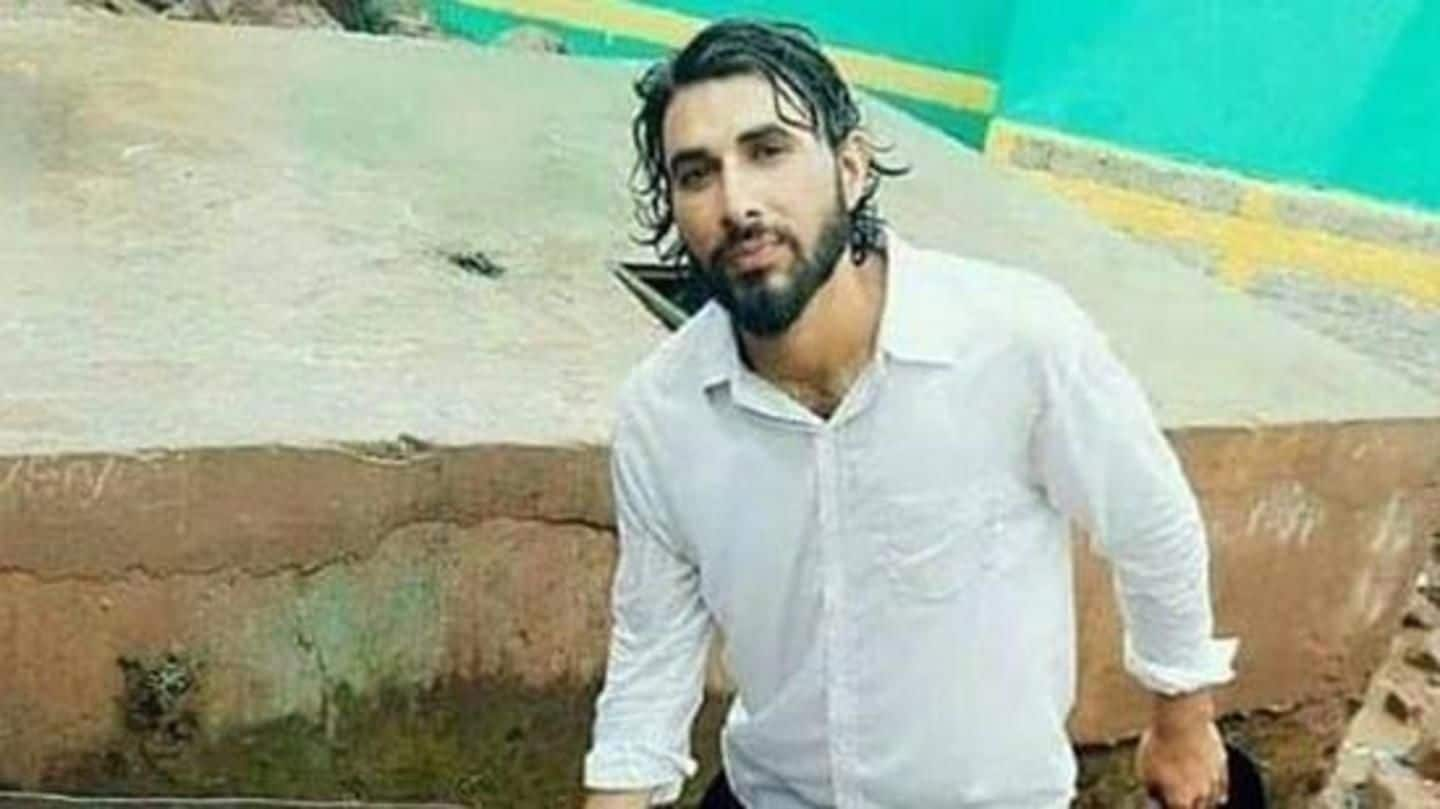 Before killing Army rifleman Aurangzeb, terrorists had interrogated him. A video, which surfaced on social media on Friday, proved it. Aurangzeb, an officer of 44 Rashtriya Rifles (RR) camp at Shadimarg, was abducted by terrorists and his slain body was discovered on Thursday. In the video, terrorists asked him about operations he participated in, his duties and postings, revealed officials in the know.
Terrorists asked Aurangzeb if he mutilated their 'friends' bodies
In the 1.15 minute long video, terrorists asked Aurangzeb if he mutilated bodies of Wasim and Talha, to which he replied in the negative. He said the bodies were defaced during police firing. The terrorists also questioned Aurangzeb about his senior, and he revealed he reported to Major Rohit Shukla. The video didn't show who was asking questions and was supposedly filmed in a forest.
On way to celebrate Eid with family, Aurangzeb was kidnapped
Aurangzeb was visiting his home in Poonch to celebrate Eid with his family when terrorists abducted him. They intercepted a private car at Kalampora village and took Aurangzeb with him. They let the driver go. Aurangzeb's bullet-ridden body with injuries on head and neck was discovered from Pulwama's Gusso village. He is survived by his wife, parents and three brothers.
Aurangzeb's father gave 72 hours deadline to Centre to act
Aurangzeb's father, who is a retired army man, said he will kill himself if the Centre didn't act against terrorists responsible for the death of his 24-year-old son. "What is stopping the government from taking a decisive action against those responsible for killing my son," he said. On the day Aurangzeb's body was found, terrorists had killed 'Rising Kashmir' founder editor Shujaat Bukhari.