AIADMK meet: Sasikala sacked, Jayalalithaa to remain "eternal general secretary"
AIADMK meet: Sasikala sacked, Jayalalithaa to remain "eternal general secretary"
Sep 12, 2017, 01:12 pm
2 min read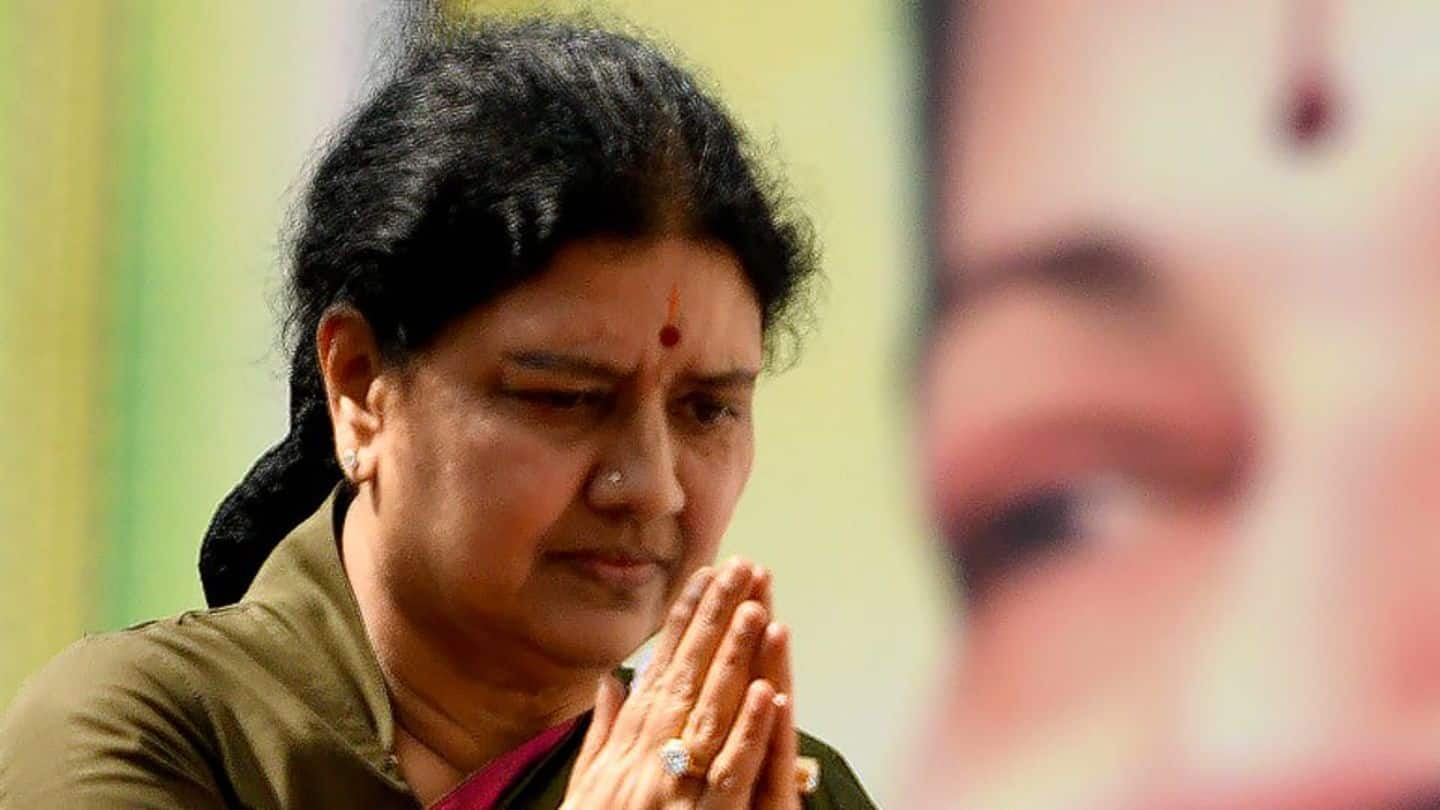 At its general council meet, the AIADMK decided to sack VK Sasikala as the general secretary of the party. The post has been scrapped altogether. Jayalalithaa has been declared the "eternal general secretary" of the party. All decisions that were taken by TTV Dhinakaran, deputy general secretary, have also been declared null and void. Read on to know what are the other developments.
AIADMK declares its unity and aims to retrieve 'two-leaves' symbol
The AIADMK, which had split after Jayalalithaa's death into the CM Palaniswami and O Panneerselvam factions, merged last month. However, they were unable to save the 'two leaves' symbol that was frozen by the Election Commission after the split. Thus, the AIADMK GC meet passed a resolution declaring its united stand and vowed to retrieve the two leaves symbol.
Both Panneerselvam and Palaniswamy declared new leaders of the party
After scrapping the general secretary's post, CM Palaniswamy has been made the co-coordinator of the party and Deputy CM O Panneerselvam has been made the coordination committee's head. They will have the powers accorded to the party's general secretary. Now the government will have to prove its majority on the floor of the House.
Objection to the meet, but cleared by HC
The HC had earlier rejected a petition filed by TTV Dhinakaran faction's MLA P Vetrivel who wanted a stay on the GC meet. It was, however, made clear that the meeting's outcome will be subject to the Madras HC's final order on October 23.
Meanwhile, TTV Dhinakaran is livid!
AIADMK's deputy chief Dhinakaran said Palaniswamy and Panneerselvam have betrayed TN's people and Jayalalithaa. He exclaimed that E Palaniswamy who was made CM by Sasikala has betrayed her by removing her from the party. He claims he is Jayalalithaa's chosen successor and has demanded Palaniswamy's resignation. He says that his 21 MLAs will vote against the CM in case of a confidence vote.