Here's why Jyotiraditya Scindia dropped 'Congress' from Twitter bio
Here's why Jyotiraditya Scindia dropped 'Congress' from Twitter bio
Written by
Siddhant Pandey
Nov 25, 2019, 03:32 pm
3 min read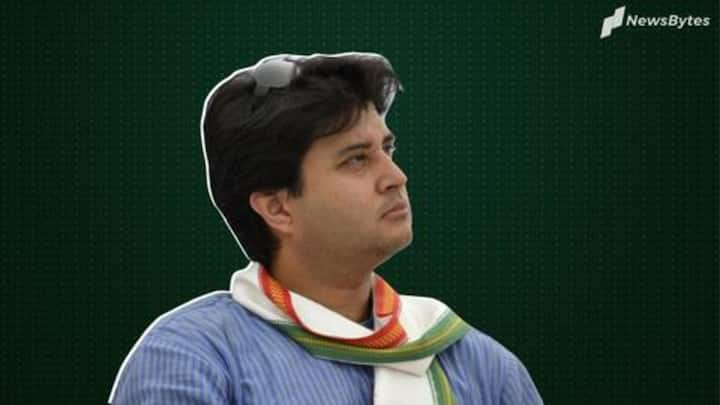 Congress leader and former Union Minister Jyotiraditya Scindia caused a furor on Monday as he removed his political affiliation with the party on his Twitter bio. Many suspected that Scindia's move indicated a possible rift within the Indian National Congress since the 48-year-old leader is known to be unhappy with the party's leadership. Here's what Scindia had to say.
Changed bio a month ago, says Scindia
Speaking to The Indian Express, Scindia put the rumors to rest saying, "I did that a month ago, people are looking at it now. I got feedback that my bio-data was boring and I should shorten it." He added, "I don't understand how people have idle time. I shortened it because the previous (party) posts I held are all available on the google."
'Let people put two and two together'
When asked about the speculations that the change in his Twitter bio could be related to him being unhappy at not being made the Madhya Pradesh Congress Committee chief, Scindia told TIE, "Let people put two and two or four and four together."
Scindia's new bio reads, 'Public servant and cricket enthusiast'
Previously, Scindia's bio on the micro-blogging site read, "Former Member of Parliament, Guna (2002-2007) | Former Minister for Power (I/C); MoS Communication Industry; MoS Communications, IT and Post." Now, the Congress leader's bio simply reads, "Public servant, cricket enthusiast." Although the previous bio did not mention Congress either, the change has been misconstrued as an indication of a rift in Congress-ruled Madhya Pradesh.
Scindia was expected to be appointed state Congress Committee President
For many months, Scindia was seen as a frontrunner in the Pradesh Congress Committee (PCC) president's post. However, the Congress eventually stalled the appointment over a lack of consensus. Scindia lost credibility after he lost the family bastion Guna in the Lok Sabha elections to BJP's Krishna Pal Singh, a former Congress worker, by a margin of 1,25,549 votes.
Scindia has publicly spoken against Congress in the past
In the recent past, Scindia has gone against the party leadership to convey statements, indicating tensions within the party. He questioned the Kamal Nath-led Congress government in Madhya Pradesh over the farm loan waiver scheme, survey for flood relief and power cuts. He had also spoken in favor of the Centre's move to repeal Jammu and Kashmir's special status, going against the party's stand.
Congress MLAs in MP reported missing; Scindia rubbishes reports
Separately, ABP News earlier reported that 20 Congress MLAs in Madhya Pradesh, close to Scindia, have gone missing and have been unreachable for the last two days. However, speaking to India Today TV, Scindia denied reports of MLAs being "untraceable," saying, "This [the rumor] is utter rubbish. Who is missing, tell me the name, I will make you talk to him or her."