#Article370Scrapped: RaGa's 'friend' Jyotiraditya Scindia supports BJP's Kashmir move
#Article370Scrapped: RaGa's 'friend' Jyotiraditya Scindia supports BJP's Kashmir move
Aug 06, 2019, 08:16 pm
3 min read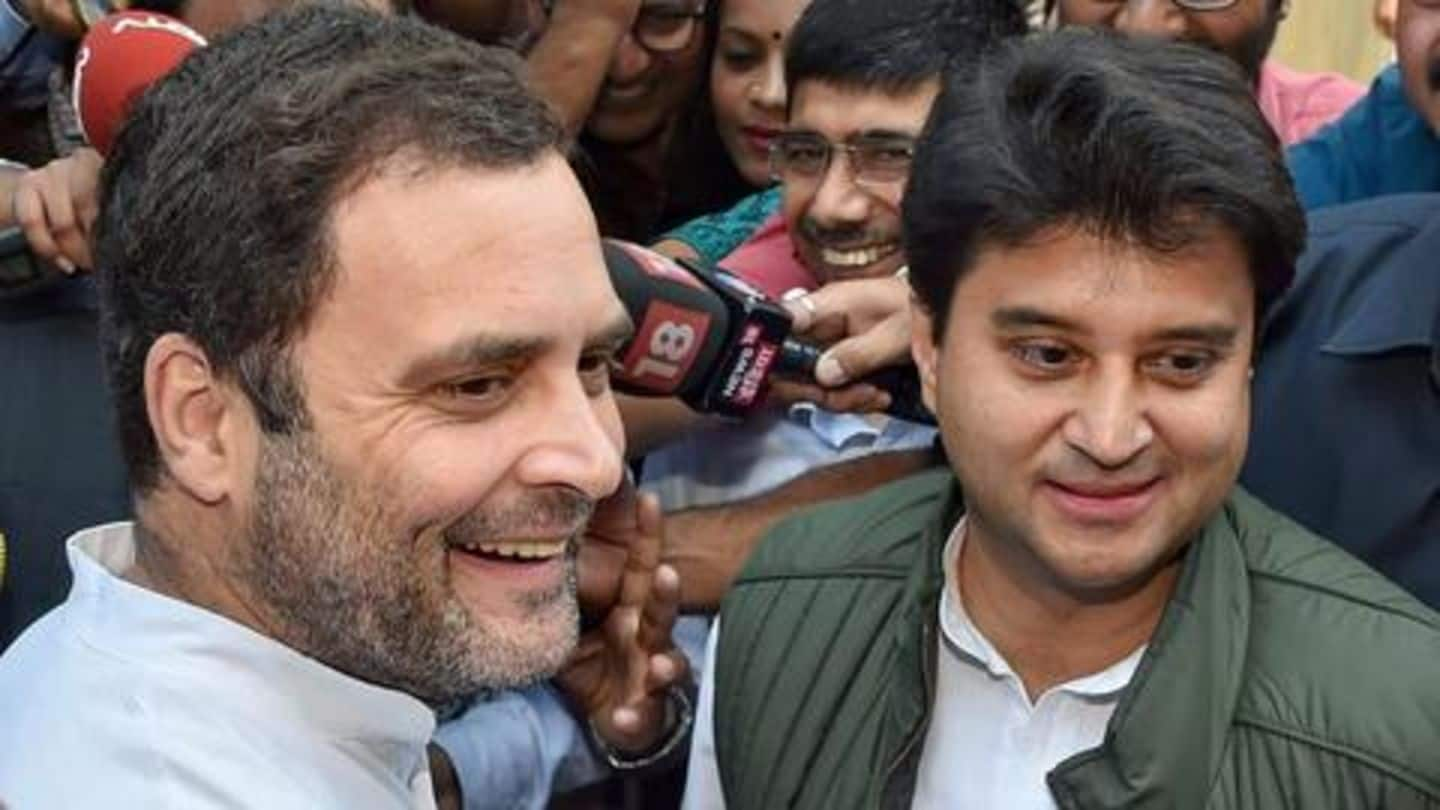 In a huge blow to Congress and its former president Rahul Gandhi, Jyotiraditya Scindia supported the Centre's decision to revoke Article 370 which granted special status to Jammu and Kashmir. Scindia, seen as Rahul's aide, tweeted minutes before Lok Sabha voted for the J&K Reorganisation Bill. Notably, several other Congress leaders have also disagreed with the party's stand on the sensitive issue. Here's more.
Understanding how BJP outsmarted Congress, again
At a time when Congress is struggling to stay relevant, (remember poor performance in Lok Sabha polls and uncertainty over Rahul's successor?), BJP served another blow to the grand old party. Apart from bringing J&K under the Indian constitution, BJP also divided it into two union territories. While BJP said the move was in "national interest", Congress couldn't make up its mind.
Seems Congress didn't consult its members before forming its stand
Congress' first reaction when Union Home Minister Amit Shah moved the Bill in Rajya Sabha was to oppose it. Senior leader Ghulam Nabi Azad called it democracy's murder. Soon, it was known that not everyone within the party agreed with the official stand. Party whip in Rajya Sabha, Bhubaneswar Kalita, resigned saying Congress is being "suicidal" and he can't be a part of it.
Further, Deepender Hooda, Jaiveer Shergill, and Janardhan Dwivedi supported BJP
With time the list became longer. Leaders like Janardhan Dwivedi, Jaiveer Shergill, and Deepender Hooda, opined that the move was much-needed. Meanwhile, Abhishek Manu Singhvi admitted that Congress was "outwitted" this time. "I wouldn't say we didn't know about it because I think everybody in our party, from Ghulam Nabi Azad to P Chidambaram, have been talking about it for the last one week," he said.
Interestingly, Scindia tweeted he supports J&K's integration
However, the unkindest cut for Rahul must have come from Scindia, who tweeted: I support the move on #JammuAndKashmir & #Ladakh and its full integration into union of India. Would have been better if constitutional process had been followed. No questions could have been raised then. Nevertheless, this is in our country's interest and I support this. Notably, Scindia is a party general secretary.
Notably, Rahul slammed Centre for "misusing" executive powers
A close look at Scindia's tweet and it seems like a message for Rahul, who earlier in the day said, "National integration isn't furthered by unilaterally tearing apart J&K." He said the misuse of executive powers will have "grave implications for our national security". That Scindia also chose to mention "integration" in his statement shows he doesn't agree with Rahul.
Shockingly, Congress MP asked how was J&K India's "internal matter"
If the obvious divide wasn't enough, Congress committed another blunder in Lok Sabha by passing the mic to Adhir Ranjan Chowdhury to attack BJP. In his bid to question PM Modi, Chowdhury asked how was J&K an "internal matter" of India when the UN was "monitoring it". His comment was berated across the spectrum, even by critics of PM Modi and Amit Shah.