For communal tweets, Kapil Mishra banned from campaigning for 48-hours
For communal tweets, Kapil Mishra banned from campaigning for 48-hours
Jan 25, 2020, 04:17 pm
3 min read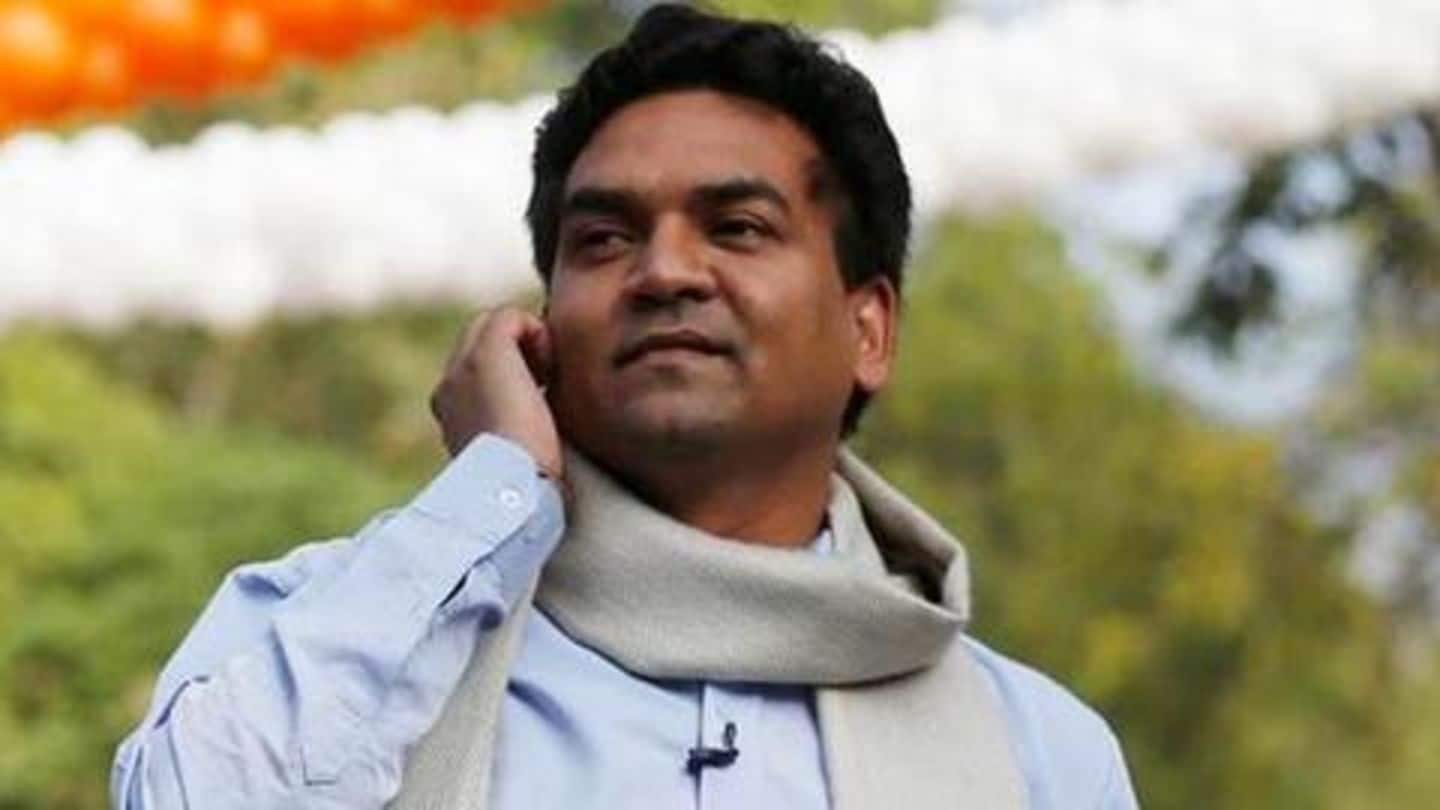 Known for spewing venom and passing communal remarks, Bharatiya Janata Party's Kapil Mishra was on Saturday banned from campaigning for 48 hours by the Election Commission. Mishra, an AAP turncoat who is seeking votes from Model Town Assembly constituency, posted controversial tweets. In one he compared February 8's Delhi elections with India and Pakistan match. Taking cognizance, the top election body took action.
From member of AAP's inner-circle, Mishra became BJP's loudest supporter
Mishra was once close to Delhi Chief Minister Arvind Kejriwal, but relationships soured after he accused the AAP convener of corruption. He then emerged as one of the strongest supporters of BJP and Prime Minister Narendra Modi. In 2018, he also started a Mera PM Mera Abhimaan campaign to show his love. On Twitter, Mishra frequently uses harsh words for PM Modi's critics.
Mishra spoke about India v/s Pakistan, caught EC's attention
Mishra's allegiance towards BJP worked and he got a ticket. Playing the hyper-nationalism card at the peak of electioneering, Mishra posted that "India and Pakistan" will battle it out on February 8, taking a dig at his political opponents. Thereafter, Twitter was ordered by EC to delete the views. An FIR under Section 125 of the Representation of the People Act was filed too.
He called protest sites "Mini Pakistans"
Apart from India v/s Pakistan reference, Mishra also claimed that pockets of Delhi, where protests against the Citizenship Amendment Act (CAA) are happening, have turned into "Mini Pakistans". He said Shaheen Bagh, where women have been sitting on streets for weeks, has become "an entry point of Pakistan". Mishra was asked to explain his comments and he replied he was merely expressing an opinion.
In reply to the EC, Mishra blamed Pakistan
Mishra said elements from Pakistan were involved in Shaheen Bagh and added, "This is a well-known tactic played by our western neighbor Pakistan, which has not allowed the Union Territory of Jammu and Kashmir to prosper and has attacked it through proxies, mujahideens." The politician said his comments shouldn't affect Shaheen Bagh's voters since it isn't his constituency.
For aggravating mutual hatred, Mishra banned from campaigning
Unimpressed with his response, EC said he can't campaign for 48 hours, starting at 5 pm today. Chief Election Commissioner, Sunil Arora, and two other commissioners signed the order that said Mishra violated the rule which bars "aggravating differences or creating mutual hatred or causing tension between different communities". He went against the Model Code of Conduct (MCC), said the election body.