Post Karnataka polls, a quick look at possible scenarios
Post Karnataka polls, a quick look at possible scenarios
May 13, 2018, 12:03 pm
3 min read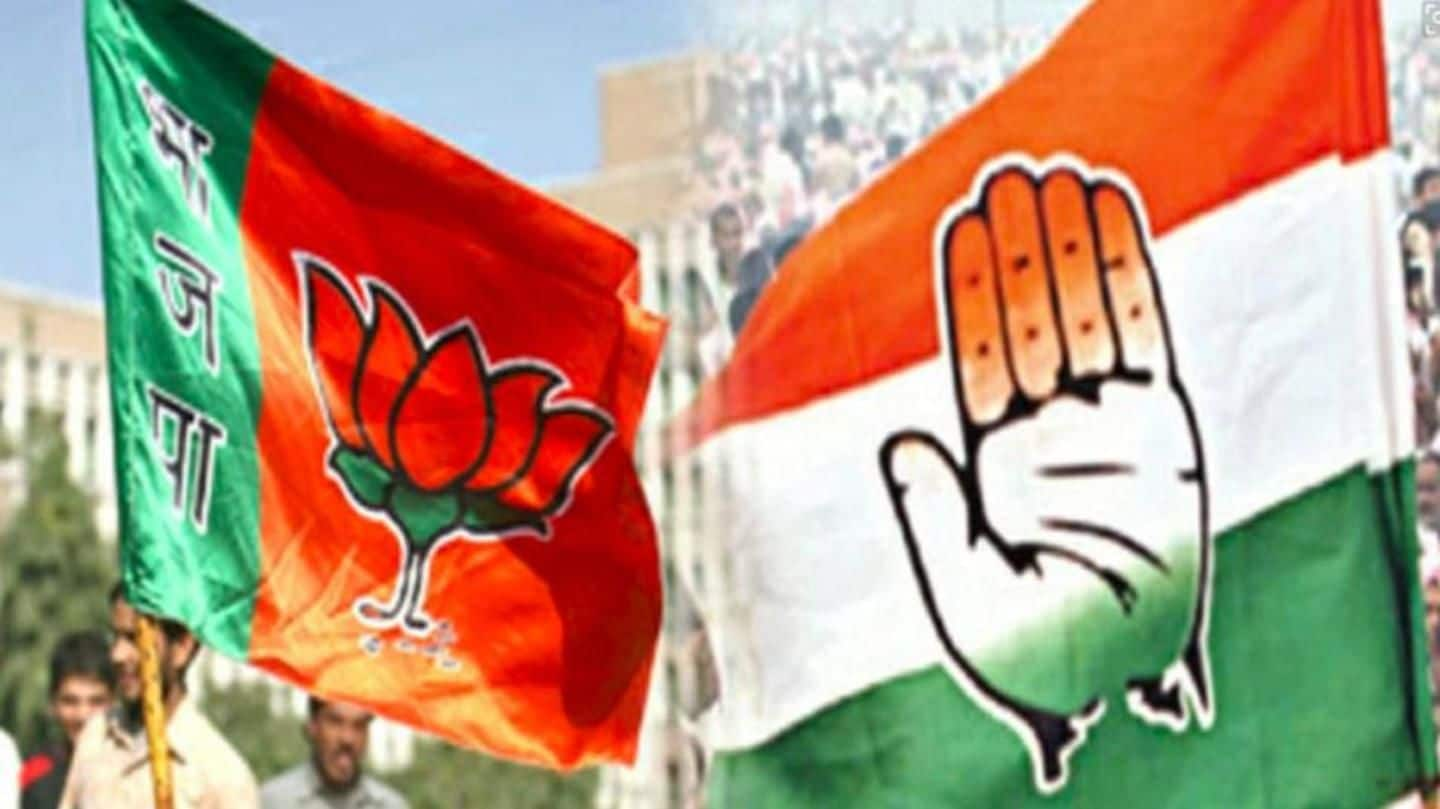 Weeks of intense campaigning for power in the politically-significant southern state of Karnataka have finally come to an end. Most exit polls have predicted a hung assembly, with some predicting a win for either BJP or Congress. In case of the former, JDS' role will become decisive. But for now, both parties are confident and voters relaxed. Here's a quick wrap-up of the elections.
Barring few disruptions, polling was peaceful
The polling itself was largely peaceful, with the state recording 70.91% voter turnout; once again, Bengaluru recorded the lowest figure in the 49-51% range. There were a few minor disruptive incidents in areas like Khanapur, Chigaral and Haveri. Re-polling was ordered in Polling Station Number 2 of Hebbal due to EVM failure. Polling was put off in Jayanagar and RR Nagar constituencies.
M3 EVMs, 'pink booths': This election saw several firsts
These elections saw several firsts, including the use of tamper-proof "M3 EVMs" that stop functioning when attempts are made to meddle with them. In a women-oriented step, 450 "pink-booths" called "Sakhi" were set up. Adding a riot of colors, the EC set up ethnic polling booths in Mysuru, Chamarajnagar, and Uttar Kannada districts where polling booths match the lifestyle of tribal masses living there.
Yeddyurappa already planning a Delhi trip post elections
Four exit-polls have predicted BJP would emerge the single-largest party, but CM candidate BS Yeddyurappa is confident of winning 145-150 seats; his post-election plans already include a trip to Delhi "to invite the PM for the swearing-in ceremony." B Sriramalu performed 'gau pooja' in the morning. Incidentally, BJP MP Shatrughan Sinha questioned Modi on polling day, asking why he thinks RaGa can't be PM.
Exit polls are entertainment for the next 2 days: Siddaramaiah
In response, Congress' CM face Siddaramaiah said Yeddyrurappa is "mentally disturbed," and called the exit polls "entertainment for the next 2 days." He assured "we'll come back" in the state which, incidentally, hasn't returned successive governments for more than three decades. The party accused also Modi of trying to "influence" Karnataka voters by visiting temples in Nepal on polling day.
Don't worry, enjoy the weekend: Siddaramaiah tells party workers
Exit opinion polls are entertainment for the next 2 days

Relying on poll of polls is like a person who can't swim crossing a river on foot relying on a statistician who told him the average depth of the river is 4 feet

Please note average of 6+4+2 is 4. At 6 feet you drown! 1/2

— Siddaramaiah (@siddaramaiah) May 13, 2018
Both parties caught distributing cash to voters
Both BJP and Congress feel the "high" turnout will help them: while BJP says it was because more of its supporters turned up, Congress feels it's a sign of change which'll bring it back to power. But both parties' workers were caught buying votes at various polling booths, including Ramagondanahalli and Shivajinagar. In Kolar, police nabbed four persons for distributing nose rings to women.
You'll get surprise results on counting day: Kumaraswamy
If no party crosses the 112-mark, JD(S) leader HD Kumaraswamy will play kingmaker. Congress is willing to give 2.5 years to JD(S)' CM candidate while theirs rule for the other 2.5. In this case, Kumaraswamy's friend-turned-foe Siddaramaiah will likely be replaced by Ramalinga Reddy. BJP has also apparently agreed to making Kumaraswamy the CM first. "You'll get surprise results on counting day," Kumaraswamy said.
Voters came out in droves to celebrate "festival of democracy"
For voters, it was a "festival of democracy." Just-married couples, first-time voters and grandmothers, celebs and the differently-abled, all made their way to polling booths. Social media was flooded with photos of inked fingers, with citizens urging others to "make your voice count." The number of transgender voters also doubled from 2013 to 5,000 yesterday. For them, they were "only carrying out the duty" of voting.