Karnataka verdict: Congress releases 'audio clip', accuses Yeddyurappa of poaching
Karnataka verdict: Congress releases 'audio clip', accuses Yeddyurappa of poaching
May 19, 2018, 02:30 pm
2 min read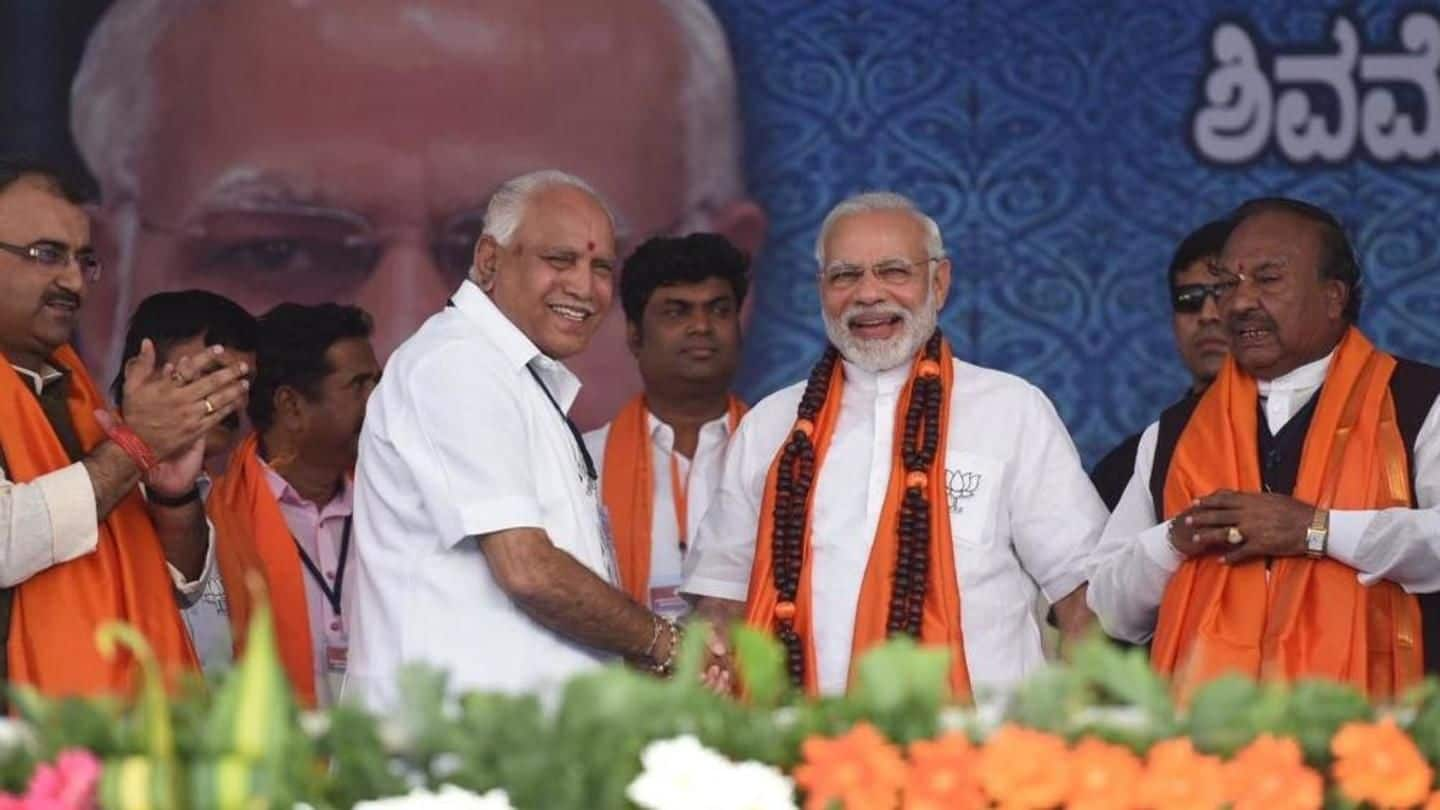 Right before the crucial floor test in the Karnataka assembly, Congress has released an audio clip accusing CM BS Yeddyurappa for bribing their leader BC Patil. In the 'audio clip', Yeddyurappa is purportedly offering a ministerial position to Patil and is also asking him to not go to Kochi (where Congress leaders were taken to prevent them from being 'poached' by the BJP).
You can hear what he allegedly said
"Once you go to Cochin, the matter is closed"
Yeddyurappa can be heard as saying, "Once you go to Cochin, the matter is closed because we won't be able to catch you. You should get down the bus...We will make you a minister."
Meanwhile, 3 Congress lawmakers missing from the swearing-in ceremony
At the time of writing, overall 3 Congress lawmakers didn't make it to the Karnataka assembly. Congress has gone to great lengths to prevent 'poaching' of its MLAs, yet 2 lawmakers - Anand Singh and Pratap Gowda Patil - have been 'missing' for two days. With only few hours left for the crucial floor test, the absentees have the JD(S)-Congress on the edge.
Whenever they come, they will support us: Moily
Showing confidence on his legislators, Congress party veteran Veerappa Moily said, "BJP will be exposed...They know very well that they are 104, still they are trying...to buy our MLAs...Two of our MLAs are still not here, whenever they come they will surely support us."
'Missing' Congress and BJP MLAs found together
Earlier, ANI tweeted that 2 Congress MLAs, who have been missing since past few days, were found with another 'missing' MLA of the BJP. "'Missing' BJP MLA G Somashekhar Reddy is with the two 'missing' Congress MLAs Anand Singh and Pratap Gouda: Sources," said the ANI tweet. The Congress quickly responded by blaming Yeddyurappa's son for holding the MLAs hostage in Bengaluru's Goldfinch hotel.