Pinarayi is 'worse than woman': Congress leader makes sexist comment
Pinarayi is 'worse than woman': Congress leader makes sexist comment
Jan 24, 2019, 06:54 pm
2 min read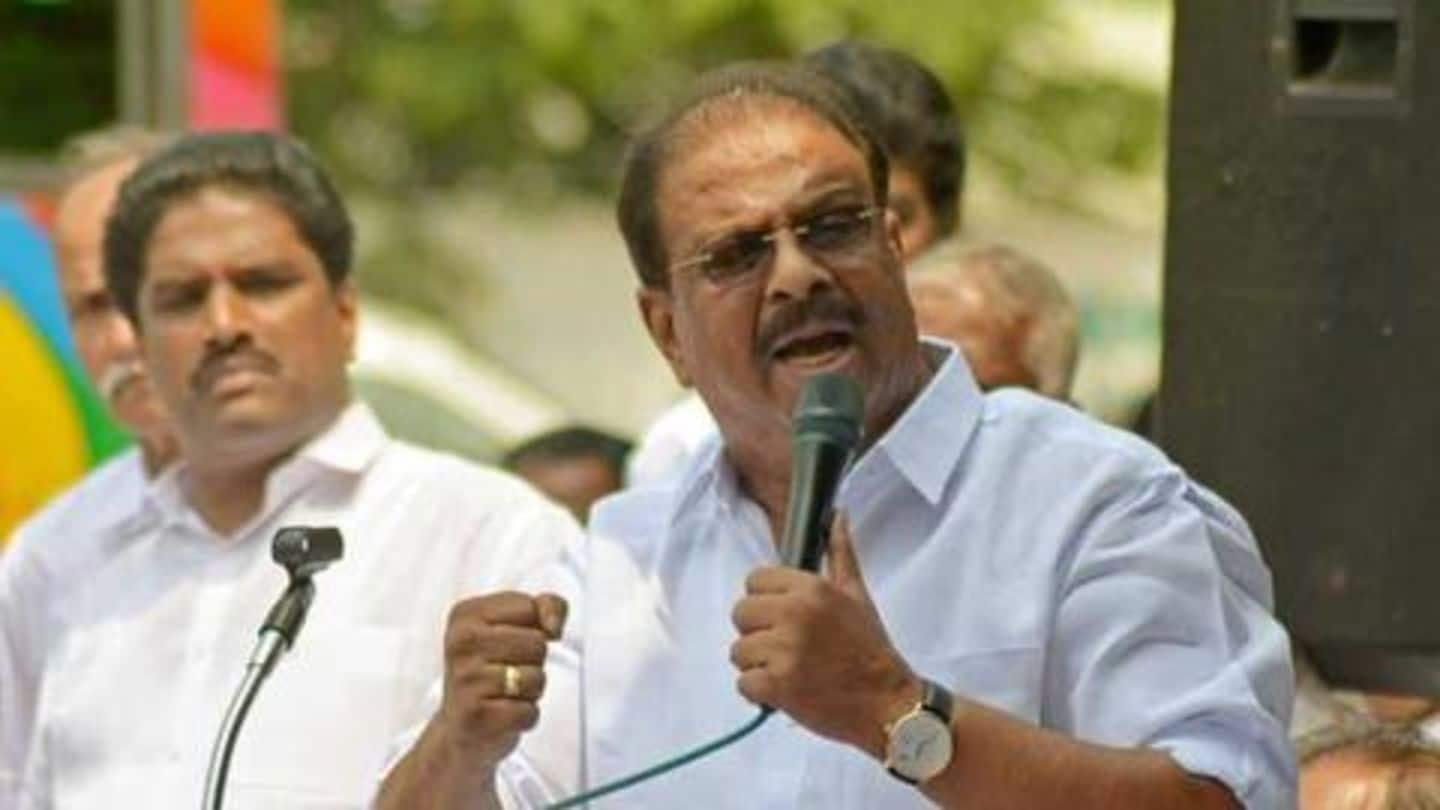 Former Parliamentarian K Sudhakaran has sparked a row with his sexist comment which he made while trading barbs at Kerala Chief Minister Pinarayi Vijayan. Inaugurating a state-level picketing programme in Kasaragod, Sudhakaran said Vijayan didn't do anything for the state. He said when CPM eulogized Vijayan, everyone including the Congress, hoped he would bring about a change. But he failed to deliver. Here's more.
He failed to act like a man: Sudhakaran on Vijayan
The Congress-led UDF had organized picketing campaign outside secretariat to protest CPM's rehabilitation work for 2018 floods. Sudhakaran, one of three working Presidents of Kerala Congress, said "even we thought" Vijayan would do something "like a man". "Not only has he failed to act like a man, the reality shows us that he has proved to be worse than a woman," he added.
Sudhakaran has a knack of making problematic statements
Sudhakaran led the Congress' protest against the Supreme Court order which allowed women of all ages to enter the Sabarimala temple of Lord Ayyappa. The Congress leader had once called menstruating women 'impure' saying temple traditions shouldn't be changed to pave way for women's entry. Once he also passed objectionable remarks about Arpo Arthavam event which was organized to bust menstruation myths.
On day Priyanka got important post, leader makes sexist remark
Ironically, Sudhakaran's remarks came on a day when his party President Rahul Gandhi gave an important post to his sister Priyanka, in hope that she would revive Congress' ideology. Notably, Gandhi also landed in trouble earlier this month after he said Prime Minister Narendra Modi was unable to defend himself in the Parliament, hence he hid "behind a woman".