On 'mahila' remark row, RaGa says 'Don't impose your sexism'
On 'mahila' remark row, RaGa says 'Don't impose your sexism'
Jan 13, 2019, 01:03 pm
2 min read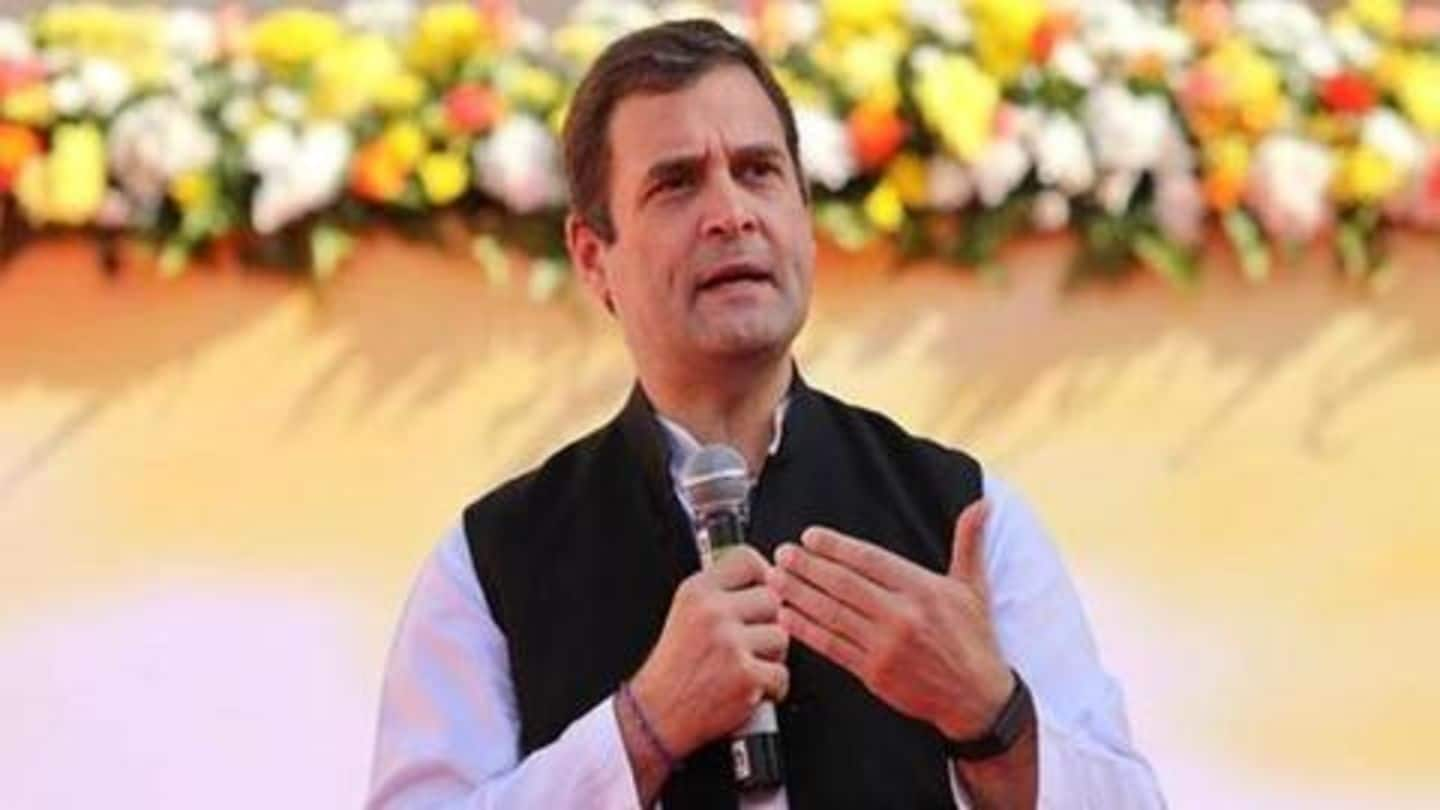 Congress President Rahul Gandhi, whose remarks on Defense Minister Nirmala Sitharaman, sparked a huge controversy has asked the BJP to not impose 'their sexism on him' and maintained he would have made the same comment had it been a man. RaGa while addressing a rally in Rajasthan said PM Modi was scared of his questions in the parliament and hid behind a mahila (woman).
Despite controversy, RaGa stands by his statements
Addressing a press meet in Dubai, RaGa continued attacking PM Modi over Rafale and reiterated he helped businessman Anil Ambani secure the deal. He alleged PM Modi helped Ambani 'steal Rs. 30,000 crore' and in house of people, the Lok Sabha, he didn't turn up to defend himself. "I would have made a very similar comment if it had been a man," he said.
Don't impose your sexism on me: RaGa
"Do not impose your sexism on me. I am very clear that the prime minister should have delivered that defense but he did not have the guts," RaGa added.
Backstory: PM Modi claimed RaGa insulted Nirmala Sitharaman
After RaGa's comment, BJP took no time to lash out at him. Later on the same day when PM Modi was addressing a rally in Agra, Uttar Pradesh, he claimed RaGa insulted the first woman Defense Minister of the country. He said it was a matter of pride a woman held the position. He congratulated Sitharaman for 'demolishing all lies' of the opposition.
NCW even sent a notice to RaGa
Wading into the controversy, External Affairs Minister Sushma Swaraj said with his choice of words, RaGa has hit a new low in politics. Not only this, but the 48-year-old politician was also served a notice by National Commission For Women and asked to explain his remarks. Replying to the allegations, RaGa asked PM Modi to 'Be a man' and answer his questions.