A handy guide to the August 5 vice-presidential polls
A handy guide to the August 5 vice-presidential polls
Aug 04, 2017, 05:00 pm
2 min read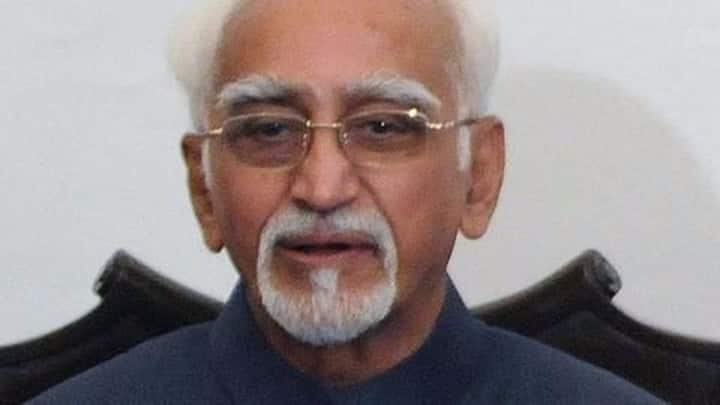 The election to decide India's next vice president is set to be held tomorrow, two weeks after the presidential polls. Votes will be counted the same day, after polling ends at 5pm. Whoever wins will replace incumbent Vice-President Hamid Ansari, whose term ends on August 10. Ansari remained the vice-president for two terms starting August'07. Here's all you need to know about tomorrow's polls.
Here's the candidate of the opposition
The opposition has chosen former diplomat Gopalkrishna Gandhi, the grandson of Mahatma Gandhi, as its candidate. Earlier, there were rumors he was being considered as a candidate for president, but the opposition then finalized former Lok Sabha speaker Meira Kumar. The 71-year-old has served in various prestigious positions, including as high commissioner to South Africa and Lesotho and secretary to the president.
And he will represent the ruling BJP-led NDA
Facing him will be Union Minister M Venkaiah Naidu from the ruling BJP-led NDA. In the Modi cabinet, he has served as Minister of Housing and Urban Poverty Alleviation, Urban Development and Information and Broadcasting. From 2002-2004, he was BJP's national president. During Atal Behari Vajpayee's rule, Naidu was the Union Cabinet Minister for Rural Development.
The election process explained
The election is held through secret ballot. All national lawmakers, 790 parliamentarians, will vote. Special pens are supplied for marking choices. Votes marked with any other pen may be rejected. There's a slight difference between the elections for the president and vice-president; for the latter, members of state legislatures aren't part of the electoral college, thus reducing time taken for the whole process.
Who are qualified for nomination?
A person can be nominated if (a)they are an Indian citizen; (b)is aged above 35; and (c)is qualified under the Council of States (Article 66). They shouldn't be holding any office of profit under the state or central government. The candidate needs 20 electors as proposers and another 20 as 'seconders'. They also have to make a security deposit of Rs. 15,000.
How long is the tenure? How much do they earn?
Vice-presidents are elected for a five-year term. However, they can be removed by the president before that, or they can resign. One can be re-elected indefinitely. In case of death of the president, the vice-president takes over as the acting head for a maximum of six months. They draw a monthly salary of Rs. 1,25,000. There are no residential benefits, unlike the president.