Gopalkrishna Gandhi: More than just Mahatma Gandhi's grandson
Gopalkrishna Gandhi: More than just Mahatma Gandhi's grandson
Jul 11, 2017, 06:58 pm
2 min read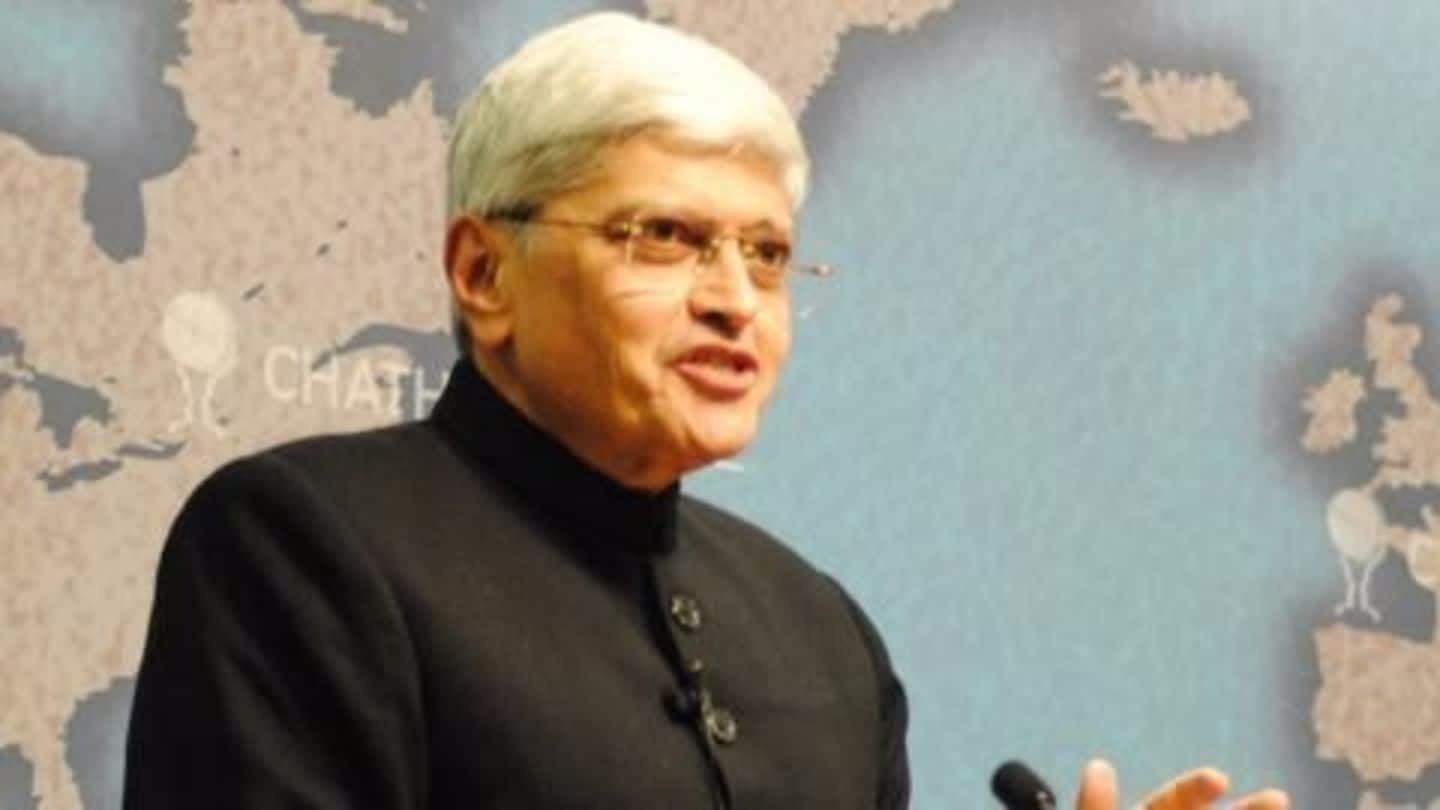 The opposition today announced former diplomat Gopalkrishna Gandhi, Mahatma Gandhi's grandson, as their vice-presidential candidate. The dignitary has a renowned lineage on his mother's side too. He is the grandson of statesman C Rajagopalachari. However, the 71-year-old is a legend on his own. He served in various prestigious positions, including as high commissioner to South Africa and Lesotho, secretary to the president, and more.
Services in various diplomatic profiles
During 1992-2003, he served as the high commissioner of India to South Africa and Lesotho (1996), then the secretary to President of India (1997-2000), next as the high commissioner of India in Sri Lanka (2000), and finally as ambassador to Norway and Iceland (2002).
15 years in the IAS, then the vice-president's office
Gandhi studied English literature at St Stephen's College. He started his career in 1968 with the IAS. His first posting was in TN, where he served till the mid-1980s. In 1985, he was appointed as secretary to the Indian Vice-President R Venkataraman, a position he filled till 1987. For the next five years, he served as Venkataram's joint secretary when the latter became president.
Then came his memorable feat in the east
His most significant stint was as the WB governor during 2004-2009. This period saw the fall of the then-mighty Left and the rise of the Mamata Banerjee-led TMC. The same period saw violent struggles at Singur and Nandigram. Gandhi assisted both political camps during this tumultuous period. He even brought CPI(M)'s Buddhadeb Bhattacharjee and Banerjee to the negotiation table to resolve the Singur crisis.
Gandhi's name surfaced as opposition's rumored presidential candidate
Recently, there were speculations that the opposition was considering Gandhi as its presidential candidate, before it finalized former Lok Sabha speaker Meira Kumar for the candidature. It remains to be seen whether the former secretary to the Indian vice-president will be the country's next vice-president.