Relief for AIADMK-government: Madras HC delivers split-verdict on MLAs' disqualification
Relief for AIADMK-government: Madras HC delivers split-verdict on MLAs' disqualification
Jun 14, 2018, 02:41 pm
2 min read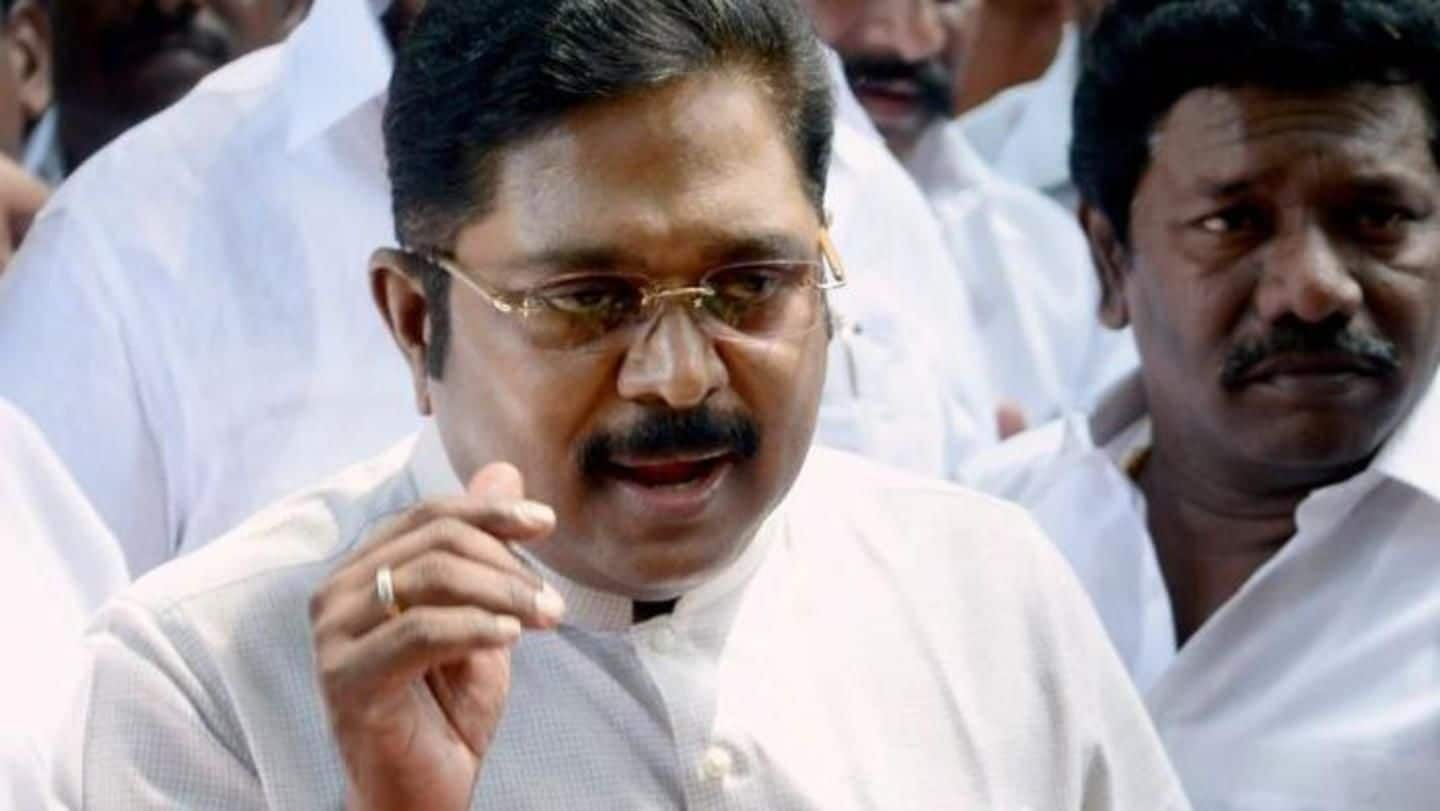 The Madras HC failed to deliver a unanimous verdict on the disqualification of 18 AIADMK MLAs last year. While Chief Justice Indira Banerjee upheld the move, Justice M Sundar disagreed. The matter will now be referred to a larger bench. The 18 MLAs had taken the matter to court after they were disqualified by the party for backing rebel TTV Dhinakaran.
Understanding the conditions behind the disqualification
AIADMK has seen a dramatic power struggle since former chief Jayalalithaa's death in 2016. Immediately afterwards, her close aide VK Sasikala took over, but her tenure was cut short when she was sentenced in a disproportionate assets case. The party split into two factions led by E Palaniswami and O Pannerseelvam. Dhinakaran, Sasikala's nephew, initially sided with the former, but later turned against him.
A split and the eventual decision
These 18 MLAs supporting Dhinakaran had written to then-TN Governor C Vidyasagar Rao withdrawing support from CM E Palaniswami. However, they had clarified they aren't withdrawing support from the AIADMK government. Eventually, a power-sharing arrangement was worked out, wherein Palaniswami remained CM and Panneerseelvam was made Deputy-CM. The assembly speaker then disqualified the MLAs based on the 1986 Tamil Nadu Assembly Members Anti-Defection Law.
Here's what happened at today's verdict
Today, Banerjee upheld the disqualification, saying she found it reasonable, but Sundar held it violates the principles of natural justice. The matter will now be referred to a third judge, to be picked by the second seniormost judge, Justice Huluvadi G Ramesh. They will deliver the verdict after taking cognizance from both sides again. It is expected to take at least two more months.
What it means for the ruling AIADMK government
The verdict can have major implications. If disqualification is upheld, there'd be no threat to AIADMK, since its strength in the 234-member assembly will come to 215. But it'd necessitate bypolls in 18 seats, which could hit it hard. However, if it's cancelled, the government could collapse. Recently, three lawmakers extended support to Dhinakaran, bringing AIADMK's numbers down to 113, four short of majority.