MCD 2017 Elections: BJP set for massive win
MCD 2017 Elections: BJP set for massive win
Edited by
Gaurav Jeyaraman
Apr 26, 2017, 02:14 pm
2 min read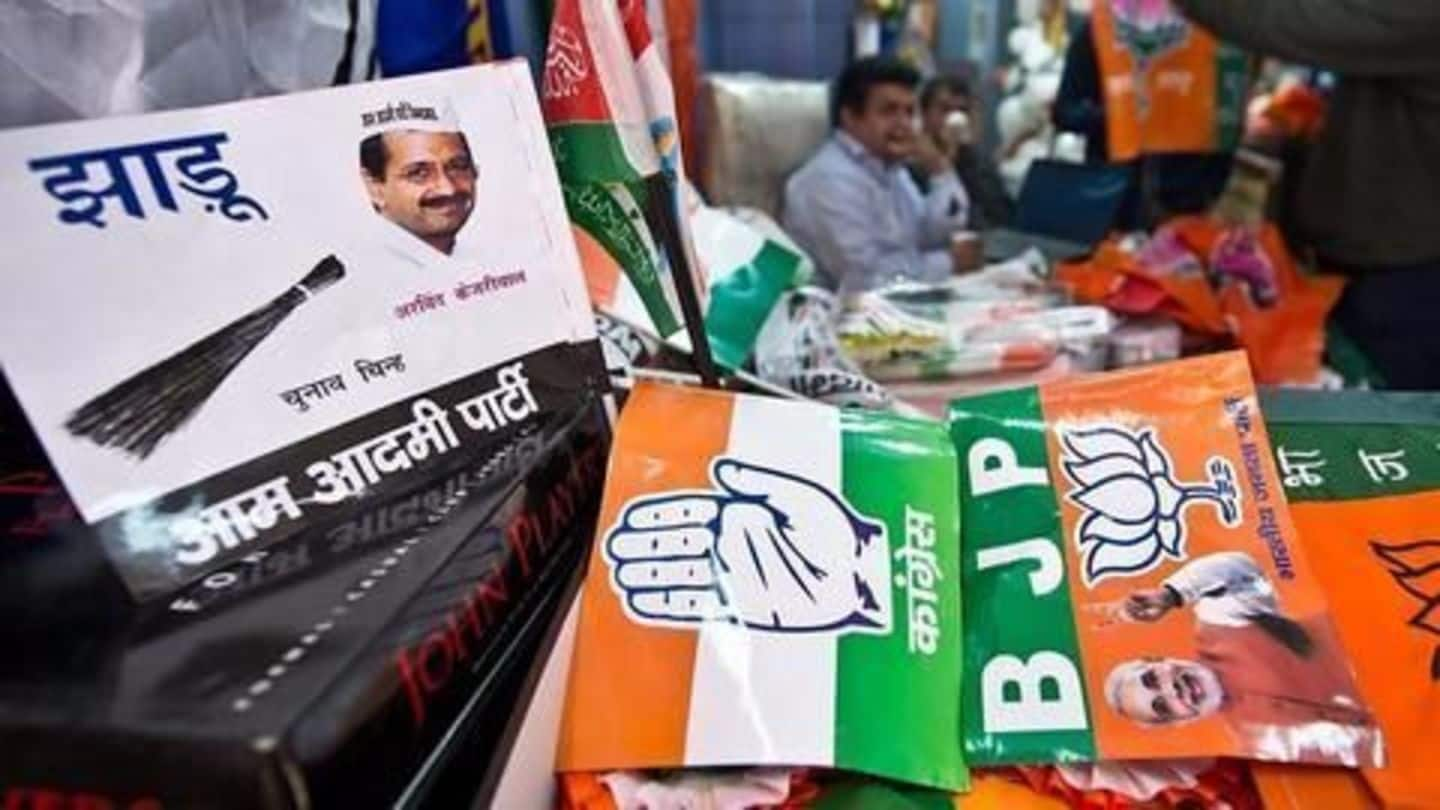 The Municipal Corporation of Delhi's election votes are currently being counted; 270 out of 272 wards went to polls on Sunday. The BJP already crossed the halfway mark, leading in 56 of 94 wards for MCD North, 66 of 100 wards in MCD south, and 41 of 59 wards for MCD east. The AAP and Congress are competing for 2nd place.
Municipal Corporation of Delhi elections
The Municipal Corporation of Delhi (MCD) elections are held one in every five years to elect the Mayor and Deputy Mayor of Delhi. It is the largest of the three municipal bodies in Delhi; the other two are New Delhi Municipal Council and Delhi Cantonment Board. This year, the elections were held on 23 April.
This year there were 1.3 crore voters taking part in the MCD elections. There were also 1 lakh first time voters. Polling took place across 13,138 polling stations. A total of 2537 candidates are vying for 272 seats. In 2012 the BJP scored a massive victory, winning 138 seats. There was a 58% voter turn-out that year.
Three-way contest between BJP, AAP, and Congress
MCD elections are a three-way contest between BJP, AAP and Congress. While BJP aims to continue its winning streak, AAP will try to maintain its dominance. Congress, which failed humiliatingly in 2015 State Assembly polls, wants to make a comeback. Also, the once major contender Bahujan Samaj Party, former AAP leader Yogendra Yadav's Swaraj India, and Janata Dal (United) are also trying their luck.
Cong's Ajay Maken quits, AAP's Alka Lamba offers to resign
After a dismal showing by Congress in the MCD polls, state unit chief Ajay Maken announced he is going to resign. Saying he had expected better results, he took "responsibility" for the defeat. AAP MLA Alka Lamba echoed his views; she offered to resign from all party posts. However, she said she will continue to "provide strength" to Delhi CM Arvind Kejriwal.