PM Modi launches Ambedkar memorial, slams Congress
PM Modi launches Ambedkar memorial, slams Congress
Apr 14, 2018, 12:38 pm
2 min read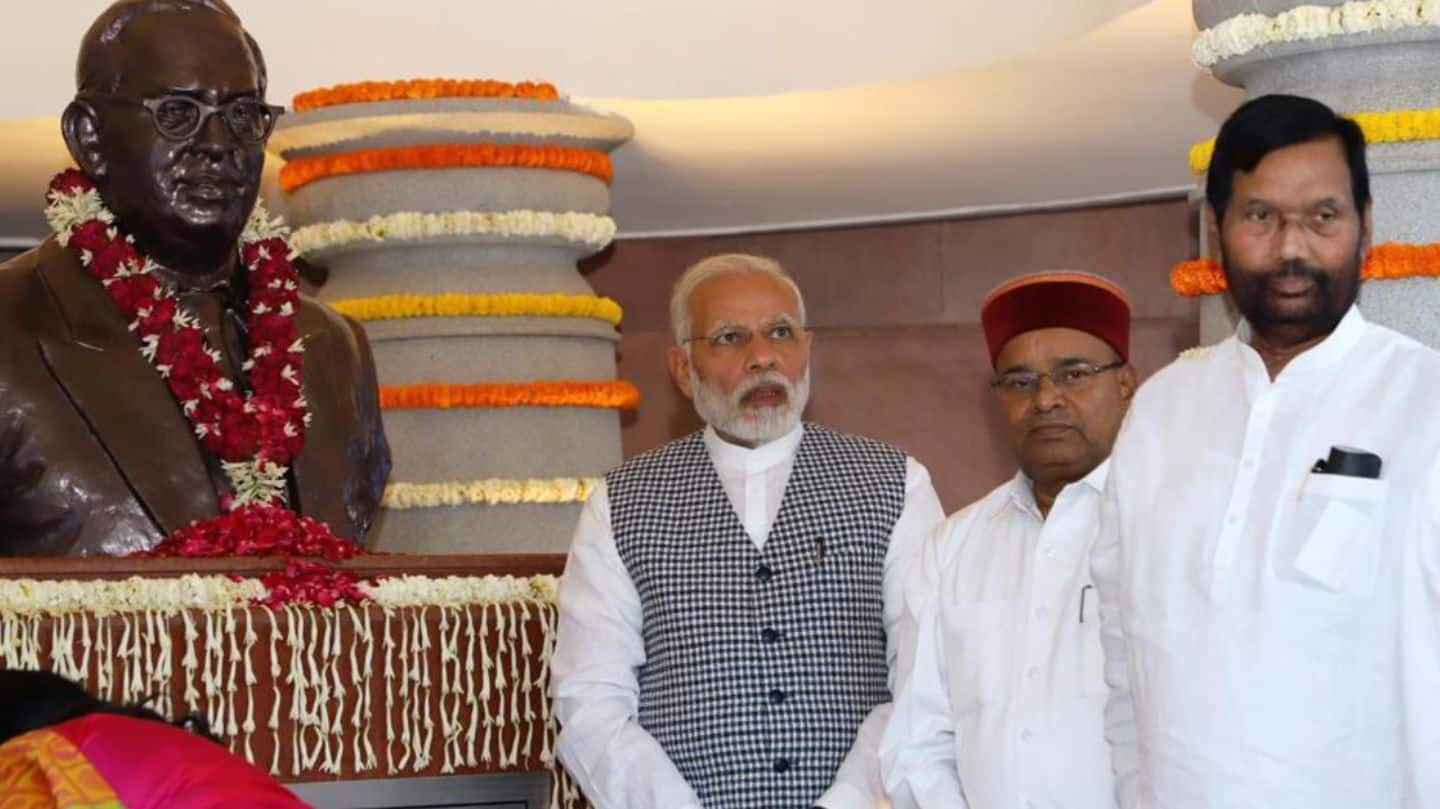 PM Narendra Modi on Friday inaugurated the Ambedkar Memorial at 26, Alipur Road in New Delhi on the eve of the birth anniversary of Babasaheb Bhimrao Ambedkar. He, however, turned the event into a Congress-bashing exercise. He claimed that Congress had always humiliated Ambedkar. "Parties who believe in Babasaheb Ambedkar should never be with the Congress," said Modi. Here's more on what he said.
What is the reason for Modi's outburst?
Last month, Supreme Court barred the immediate arrest of a person accused of insulting or hurting Dalits under the SC/ST (Prevention of Atrocities Act) 1989. This triggered widespread protests, with Dalits and Opposition claiming that the move diluted the law meant to safeguard them. Modi's flare-up could be because of reports indicating that BJP could lose its key support base to the Opposition.
'Congress tried to get rid of Ambedkar's legacy'
Modi said, "Congress is only good at spreading falsehood." He alleged that Congress sidelined Ambedkar in Parliament; they fielded candidates and campaigned against him to defeat him twice in LS elections. He added that Jan Sangh ideologue Syama Mukherjee helped Ambedkar become an RS member. He accused Congress of stalling the building of this Memorial, which began during former PM AB Vajpayee's regime.
Further, Modi claimed that his government has initiated schemes like Ujjwala, Mudra and Jan Dhan aimed at SCs/STs. He said, "We strengthened the law against atrocities in 2015. We increased the list of punishable offences from 22 to 47." He added that "Congress hasn't changed." He maintained that Congress opposed a panel giving additional safeguards for SCs/STs in the Constitution.