Shouldn't have made Akhilesh CM, says Mulayam Singh Yadav
Last updated on
May 08, 2017, 01:19 pm
While unveiling a statue of martyr Dharmendra Yadav in Mainpuri, SP patriarch Mulayam Singh Yadav told reporters he regretted making his son Akhilesh the CM of Uttar Pradesh. "Had I been CM, SP wouldn't have suffered such a major debacle in assembly elections," he rued. The SP-Congress alliance could only gather 54 seats in the recent polls, where BJP scripted a landmark victory.
'Alliance with Congress was wrong for SP'
Yadav also blamed Congress for the party's "poor" show; Akhilesh went for an alliance despite his inhibitions, he said. He blamed the Congress for "registering fake cases against him and several other SP leaders". Congress doesn't have the support of Muslims either, he claimed.
A brief history of the Samajwadi Party feud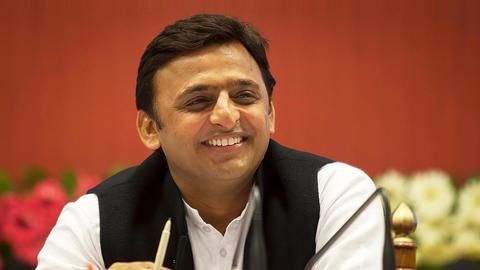 SP has witnessed severe infighting since about December'15, triggered by a tense relationship between Akhilesh and his uncle Shivpal. Mulayam has consistently sided with his brother; meanwhile, his cousin Ram Gopal Yadav backed the CM. In 2016, Akhilesh removed close aides of Shivpal from the party; after a series of retaliatory moves from both sides, Mulayam eventually expelled Akhilesh, only to reinstate him later.
Internal crisis almost led to SP's split
Recently, in what seemed like the climax of the long-standing feud, Shivpal announced the formation of a new Samajwadi Secular Morcha to be headed by Mulayam. However, a day later, Mulayam denied reports, saying Shivpal hadn't talked to him before making the announcement.
Despite dismissing Shivpal's new party announcement, Mulayam stands by brother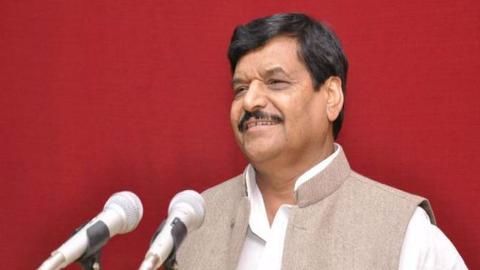 Reiterating his stand on the formation of a new party, Mulayam said, "Efforts should be made only to strengthen the SP." However, he defended his brother's attacks against Ram Gopal, who he said had conspired to defeat Shivpal in Jaswantnagar (Etawah). "Whatever (Ram Gopal) has been doing is even worse than what 'Shakuni' did," he said.