Delhi's Muslim vote 'shifted' to Congress at last-minute: CM Kejriwal
Delhi's Muslim vote 'shifted' to Congress at last-minute: CM Kejriwal
Written by
Ramya Patelkhana
May 22, 2019, 05:22 pm
2 min read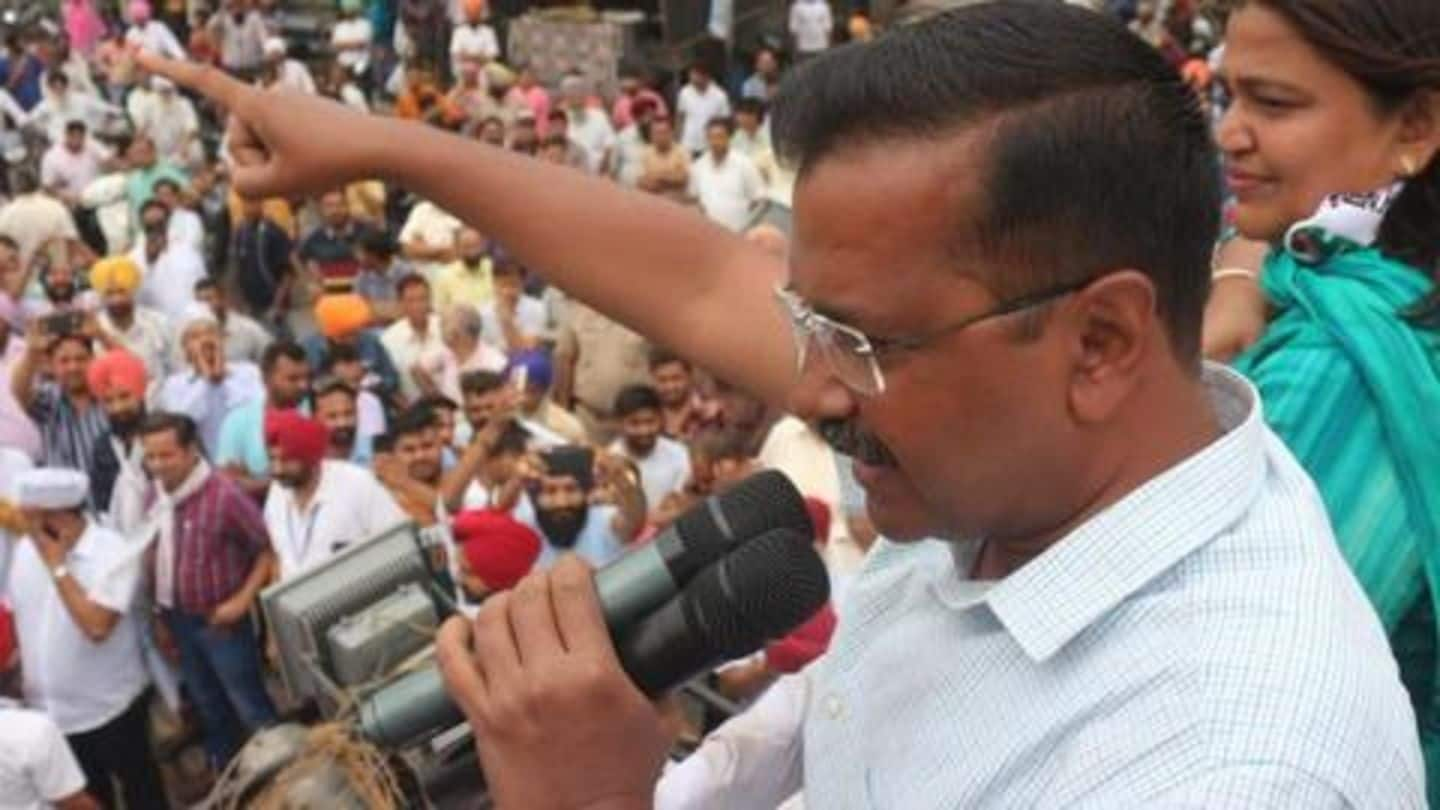 Delhi CM and AAP President, Arvind Kejriwal, has claimed that the Muslim vote in the national capital completely "shifted" to Congress at the last minute during the Lok Sabha elections. He also said that this shift of the Muslim vote, just 48 hours before polling, might hurt AAP. He said Muslim votes account for 12-13% of the total votes in Delhi. Here's more.
Trying to figure out what happened: Kejriwal
"Until 48 hours before polling, it seemed like all seven seats will come to AAP. But at the last moment, the complete Muslim vote got shifted to Congress. We are trying to figure out what happened," Kejriwal said.
'Modi ji should not come back,' says Delhi CM
On the outcome of the Lok Sabha polls, Kejriwal said: "If they do not tamper with the EVMs, Modi ji should not come back." He added, "If the Union government is minus Modi and Shah, we will support the government on the pre-condition of statehood for Delhi." He was campaigning in Rajpura, Punjab which goes to polls on 19 May.
EC acted mischievously, sent me a notice: Kejriwal
Kejriwal also attacked the Election Commission, saying: "During the last 10 days, they (the opposition)...distributed a lot of money." "Normally, I give everyone a call that they should take money from everyone but vote for AAP. This time Election Commission acted mischievously and sent me a notice that if I repeat this they will de-recognize my party. Then I stopped speaking," he added.
Kejriwal confident about winning Delhi Assembly polls next year
Meanwhile, Kejriwal also expressed confidence about AAP's prospects in the Delhi Assembly elections scheduled for next year. He said, "Delhi mein kaam bolta hai (Work speaks in Delhi). People will vote for us on the basis of work we have done." Also, on whether AAP will field the same candidates for Assembly polls, Kejriwal said, "We will assess everyone's performance."
BJP offered Rs. 10cr to seven Delhi AAP MLAs: Kejriwal
On some AAP MLAs defecting in Delhi and Punjab, Kejriwal said, "Some people are weak. They break. Some are greedy for money, some for a post, some give up due to coercion." He added, "Only God knows what they use against them. Recently, my seven MLAs in Delhi told me they were being offered Rs. 10 crore by the BJP."