Fuel will cost lower if we follow Gadkari's advice. Really?
Fuel will cost lower if we follow Gadkari's advice. Really?
Sep 11, 2018, 07:45 pm
2 min read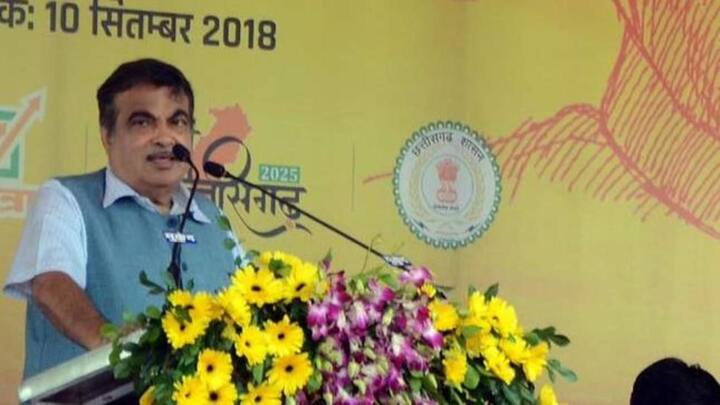 On Monday, Nitin Gadkari, Union Minister for Road, Transport and Highways, urged the farmers in Chhattisgarh, to make Ethanol and replace the petrol and diesel with it. Addressing a public gathering in Durg, he announced that the Centre is soon coming up with non-conventional fuel resources. "Five Ethanol making plants are being set up. Once it's done, the fuel prices will fall," he said. However, there is no plan to cut the taxes on fuel in the foreseen future.
"Our new technology can run vehicles on biofuel"
We import petrol/diesel worth Rs.8 lakh cr,petrol price is increasing,Rs value is falling vs dollar.I've been saying since 15 yrs that farmerstribals can make biofuelfly aircraft.Our new technology can run vehicles on ethanol made by farmerstribals: Nitin Gadkari #Chhattisgarh pic.twitter.com/82haAVzr4R

— ANI (@ANI) September 10, 2018
And, government is planning to set up 5 Ethanol plants
Our Petroleum Ministry is setting up 5 ethanol-making plants in country. Ethanol will be produced from wood productssegregated municipal waste. Diesel will be available at Rs.50 per litre petrol alternative at Rs.55 per litre: Union Minister Nitin Gadkari in Durg #Chhattisgarh pic.twitter.com/YXCjRWJCVF

— ANI (@ANI) September 10, 2018
"Not just cost effective, bio-fuel is pollution free too"
The minister said developed countries like the US and Brazil use flex engines of cars where 22 percent Ethanol is easily blended in petrol. He added that bio-fuel is not just cost-effective but also a pollution free substitute. He also said that promoting the green fuel will stop the migration of people from villages, and encouraging production of biomass will generate more employment.
However, government has no plans to reduce fuel prices: PTI
Notably, as per PTI, a government official claimed that the government isn't planning to reduce fuel taxes anytime soon, as they can't afford to suffer a heavy revenue loss after the move. He added that any deduction in excise duty on fuel will impact the fiscal deficit. "The international oil prices clubbed with the low value of rupee leads to increase in fuel prices."
Now, take a look at the ever-increasing fuel prices
Fuel rates have been increasing since mid-August almost every day due to a drop in rupee value and rise in crude oil rates. Yesterday, a 'Bharat Bandh' was called by a united Opposition, led by Congress president Rahul Gandhi, against the soaring fuel prices.