Non-bailable warrant against Ramdev for "beheading" remark
Non-bailable warrant against Ramdev for "beheading" remark
Jun 15, 2017, 11:36 am
2 min read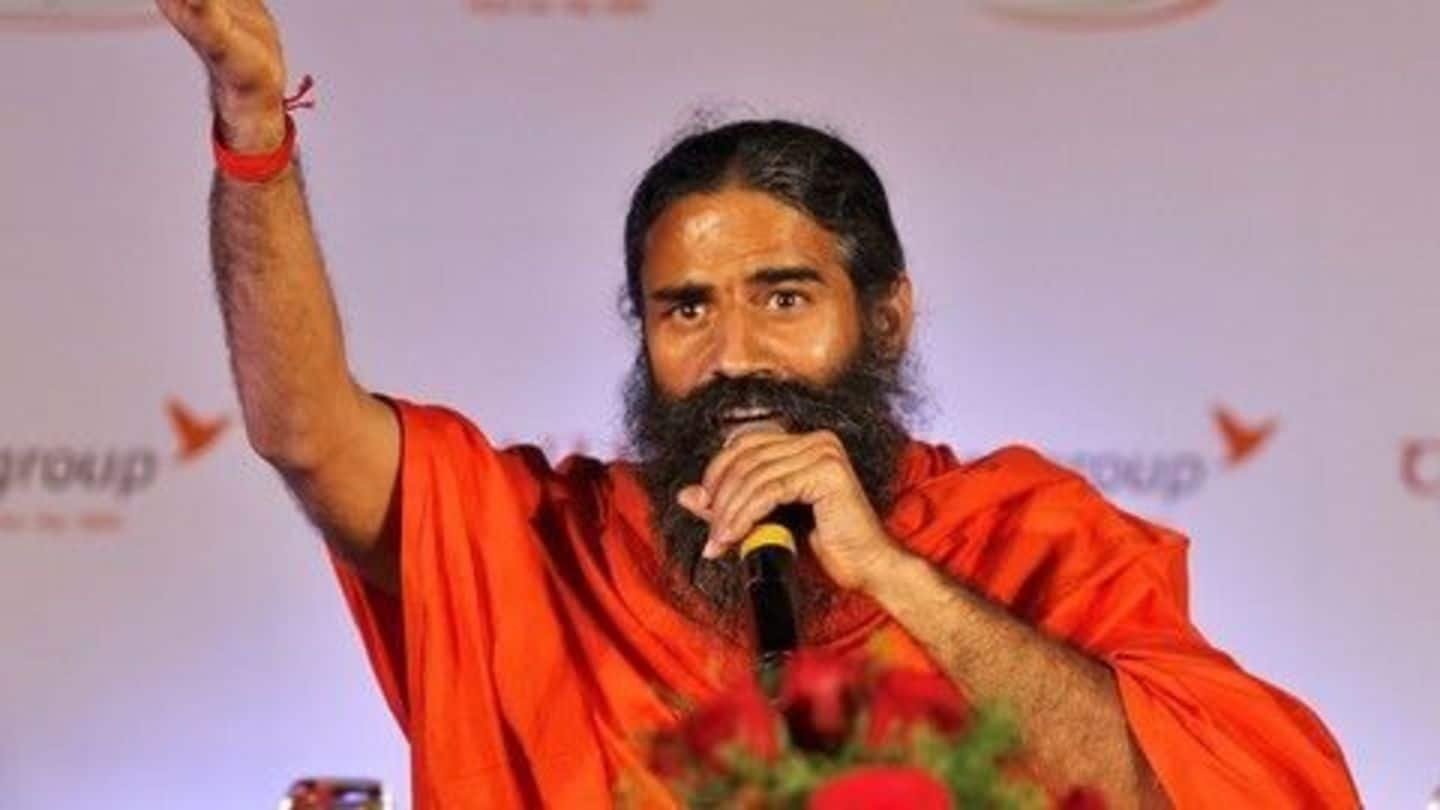 A Rohtak court has issued a non-bailable arrest warrant against Baba Ramdev for his infamous "beheading" remark. Earlier, the Court of Additional Chief Judicial Magistrate of Rohtak Harish Goyal had issued a bailable warrant and summoned him "for intentional insult with intent to provoke the breach of peace". Senior Congress leader Subhash Batra had filed a complaint. The next hearing is on August 3.
What exactly had he said?
Last year, addressing an RSS Sadhbhavna Sammelan at Rohtak, Ramdev said, "We respect the law. Otherwise if anybody disrespects Bharat Mata, we have the capability of beheading not one, but thousands and lakhs." This came after some Muslim organizations, including India's largest Islamic seminary Darul Uloom Deoband and politician Asaduddin Owaisi, opposed chants for 'Bharat Mata' as it violated Islam's tenet against idol worship.
BJP-Congress lock horns over Ramdev's statement
The statement initiated a political controversy. Congress leader Sanjay Jha termed it "a call to violent action & public intimidation". BJP rose in Ramdev's support. "People who live and eat in this country must say Bharat Mata Ki Jai," said Haryana Minister Anil Vij. Maharashtra CM Devendra Fadnavis said, "Those who can't praise Bharat Mata don't have the right to live in this country."