Key opposition meet on CAA today; Mamata, Mayawati to skip
Key opposition meet on CAA today; Mamata, Mayawati to skip
Jan 13, 2020, 09:24 am
4 min read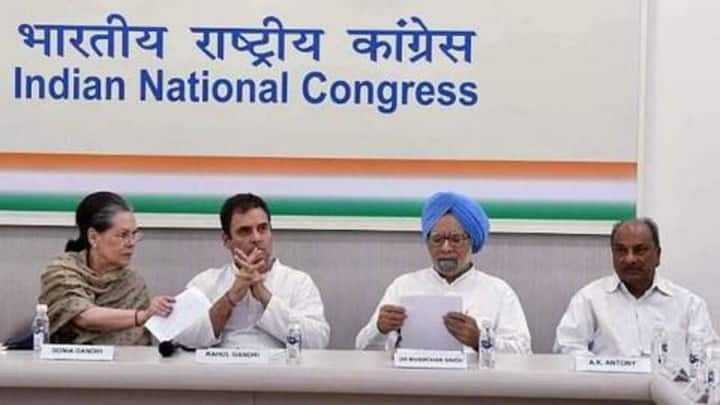 Congress has convened a key meeting this afternoon to fine-tune a strategy against the contentious Citizenship Amendment Act (CAA), National Register of Citizens (NRC), and the National Population Register (NPR). The meet, scheduled to happen in New Delhi, is aimed at showing opposition unity, but cracks were revealed when West Bengal Chief Minister Mamata Banerjee and BSP supremo Mayawati announced they would miss it.
Congress hopes to chart a strategy for the future
With protests against CAA raging for weeks now, Congress asked "like-minded" parties to discuss the future course of action. Congress Working Committee, the top decision-making body of the party, has already passed a resolution demanding BJP-led Centre to scrap CAA and junk NPR. Those who will attend today's meeting are - Left parties, DMK, and RJD. Samajwadi Party could also turn up.
Notification on CAA won't stop opposition, clarified CPI(M)'s Yechury
CPI(M) leader Sitaram Yechury, who played a pivotal role in organizing this meeting, said, "The government may have notified it [CAA], but we stick to our stand that the legislation must be withdrawn. And we stand firm on the issue." Opposition parties believe that by making religion a criterion for obtaining Indian citizenship, Centre has defied constitutional values, a charge BJP denies.
Mayawati will not be seen at 'opposition-unity' meeting
A short while ago, BSP Chief Mayawati declared she will skip the meeting despite opposing CAA. Blaming Congress' betrayal for this decision, the former CM of Uttar Pradesh tweeted the grand old party inducted BSP MLAs despite the party giving support to them in Rajasthan. She urged Centre to withdraw CAA and take steps to ensure normalcy in universities.
You can read her tweets here
3. वैसे भी बीएसपी CAA/NRC आदि के विरोध में है। केन्द्र सरकार से पुनः अपील है कि वह इस विभाजनकारी व असंवैधानिक कानून को वापिस ले। साथ ही, JNU व अन्य शिक्षण संस्थानों में भी छात्रों का राजनीतिकरण करना यह अति-दुर्भाग्यपूर्ण। 3/3

— Mayawati (@Mayawati) January 13, 2020
And Mamata wants to keep Congress at a distance
Mamata's decision to skip the meeting hints she isn't willing to cede any leadership space to Congress. Bengal will go to polls in April-May next year, and Mamata can hardly afford being seen as Congress' second fiddle when BJP is her biggest challenger. The Trinamool matriarch, who was one of the first ones to hit streets against CAA, had called the meeting "dirty politics".
Trinamool feels Mamata did all the heavy-lifting
Naturally, Trinamool is with Mamata on her decision, with a senior leader wondering what has Congress done exactly. "At a time, when Rahul Gandhi should have been helming the protests, he was nowhere to be seen. It was Mamata Banerjee who started it with so much power and political passion. Later, Left parties mobilized some student movements and that is all," he told Print.
Upset with Mamata's stand, Congress labeled her BJP's B-team
Congress, on the other hand, is accusing Mamata of being Bengal BJP's B-team. The party got another opportunity to slam her when she met Prime Minister Narendra Modi at Raj Bhavan in Kolkata on Saturday. But Mamata pointed out her meeting shouldn't be given a political color. When students arrived at Trinamool Congress Chatra Parishad (TMCP) protest venue, Mamata urged them to calm down.
Has anyone protested against CAA like us, asked Mamata
"Show me one leader who has the guts to say it on the face of Narendra Modi that we are opposing the CAA. We (TMC) have been protesting from day one against the CAA," she told the protesting students on Saturday.
AAP won't send any representative to the meeting either
Another party that will miss today's meeting is the Aam Aadmi Party (AAP), led by Arvind Kejriwal. With Assembly polls in Delhi due next month, neither does AAP want to share the stage with rival Congress nor does it want to get caught in BJP's narrative that it was siding with those who want to "divide the nation".