Maharashtra, Haryana elections on October 21; results on October 24
Maharashtra, Haryana elections on October 21; results on October 24
Sep 21, 2019, 01:09 pm
3 min read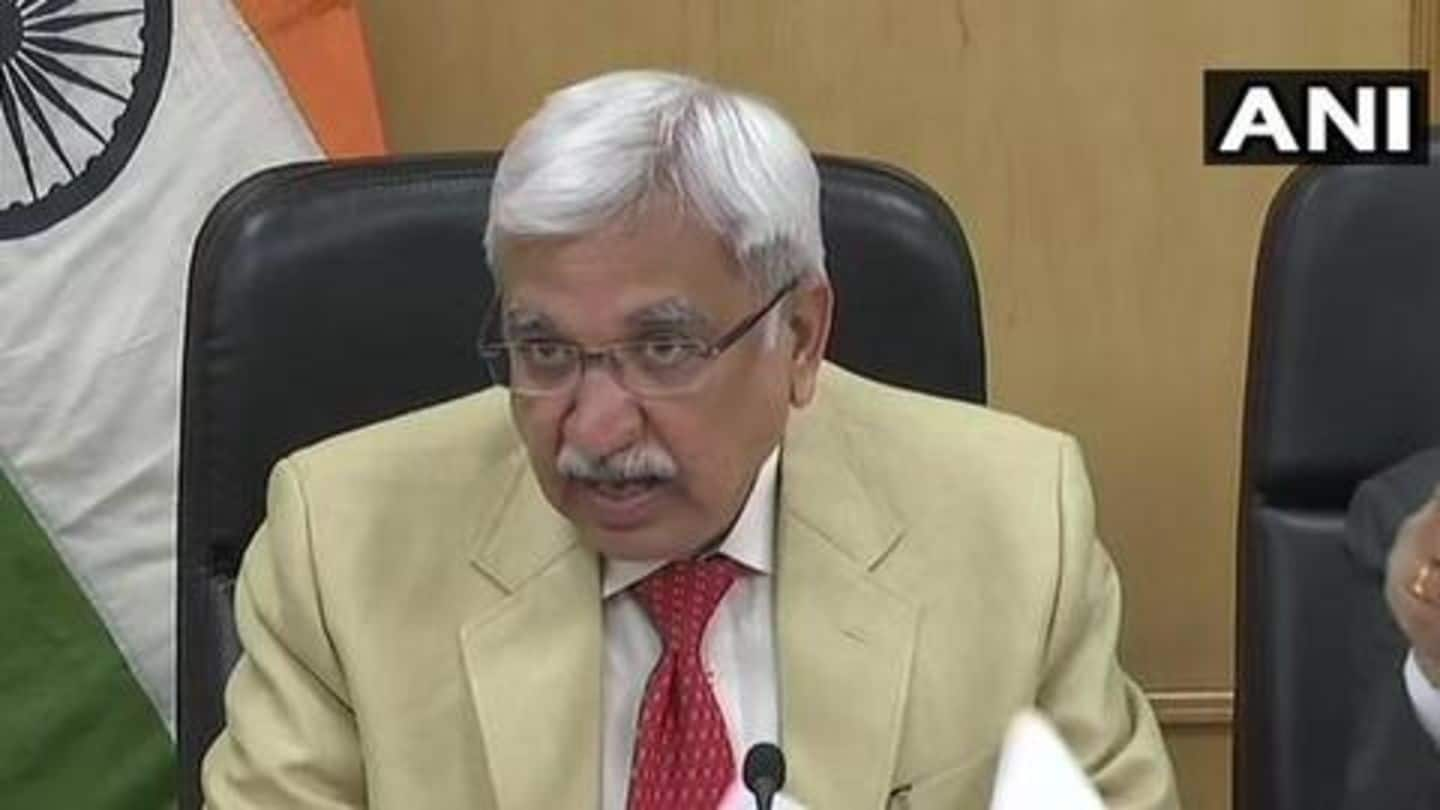 On Saturday, Chief Election Commissioner Sunil Arora announced that Assembly elections will be held in Maharashtra and Haryana in a single-phase on October 21. The results of the polls will be announced on October 24, he added. Both states, currently governed by BJP, are the first ones to go to polls after the April-May elections which catapulted Prime Minister Narendra Modi to power again.
Model code of conduct was implemented after announcement
As soon as Arora announced the dates, Model Code of Conduct was implemented. The last date for filing nominations is October 4 and the last date to withdraw it is October 7. To note, while Haryana has 90 members in the Assembly, Maharashtra has a 288-member Assembly. Further, Arora disclosed Haryana has 1.82 crore registered voters while Maharashtra has 8.94 crore voters.
Candidates can't spend more than Rs. 28 lakh on campaigning
This time, the Election Commission has put a limit of Rs. 28 lakh on poll expenditure. Arora added two retired Indian Revenue Service officers will be sent to Maharashtra to keep a check on spending. "I request the cooperation of all stakeholders in this democratic exercise," he said. He also urged candidates to use environment-friendly material for campaigning and assured EVMs are perfectly functional.
"Election Commission is privileged to play a part in democracy"
"Haryana and Maharashtra are sound-fitting in terms of poll preparation. All types are arrangements are being made for the voters. Candidates will require to fill all the columns in their poll form. The Election Commission is privileged to play a role in democracy," Arora added.
Violence hit areas will get more security
Meanwhile, BJP and Shiv Sena are working on their deal
Interestingly, in Maharashtra, BJP is an alliance with Shiv Sena. Though both will go to polls together, they are yet to come up with a seat-sharing arrangement. "I expect it (the list from Chief Minister Devendra Fadnavis) to come in a day or two. I will then put it before senior party leaders and announce the alliance," Sena's boss Uddhav Thackeray said on Friday.
Separately, Khattar is eyeing a second term
Separately, in Haryana, BJP is eyeing a second-term, and Manohar Lal Khattar, who was relatively new in 2014, hopes he would return to the CM chair. The saffron party is hoping to scoop away at least 75 seats this time and several rallies have already been held. Meanwhile, Congress is also expecting to make a comeback after a rout in general polls.