Prashant Kishor denies rumors of fighting 2019 Elections with BJP
Prashant Kishor denies rumors of fighting 2019 Elections with BJP
Sep 10, 2018, 02:39 pm
2 min read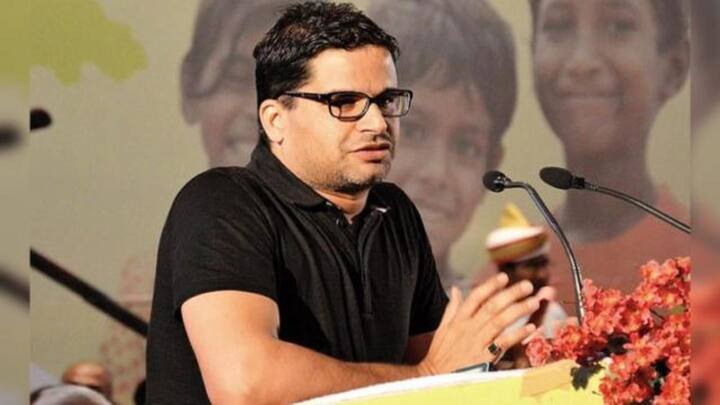 Political strategist and Indian Political Action Committee founder, Prashant Kishor has refuted media reports of joining politics. Addressing an event at the Indian School of Business, he also denied that he would work with BJP in the upcoming 2019 elections. He said that he had worked enough with the leaders, and now wanted to go to grassroots. Here's more on what he said.
"PM will welcome me if I ever join politics"
Kishor, who planned election strategy for Modi in the 2014 elections, said he didn't meet him after he left the Prime Minister's Office in March 2015. "From March 2015 till last year, I was not in touch with the PM. After that, we reconnected. He is the boss, I am nobody. Whatever he chooses to speak on, I will respond to that," he said.
"Me and Rahul are friends"
Further, when asked about his experience of working with Congress in the UP elections, Kishor called it "humbling". "Reviving Congress in UP was a big challenge. We presented a plan to Rahul and he liked it. Since then, we have been friends," he said. When asked if Priyanka should lead Congress, Kishor said it would be unfair to Rahul to take away his chance.
"Punjab elections became a personal challenge"
Kishor accepted that 2017 Punjab elections became a personal challenge for him as he wanted to get even with AAP for beating BJP in Delhi in 2015. "It was a bit childish, but wanted to settle a score with the AAP," he said.
"Never thought I'd do what I'm doing"
Kishor said never ever had he thought of being a political strategist and doing what he has been doing since last few years. "I used to write speeches at UN and left it in 2012 to work on malnutrition in Gujarat where I met Modi. He figured that I was good with statistics and analytics and maybe that's why hired me," he said.