Pravin Togadia announces new party, will contest Lok Sabha elections
Pravin Togadia announces new party, will contest Lok Sabha elections
Jan 03, 2019, 12:51 pm
2 min read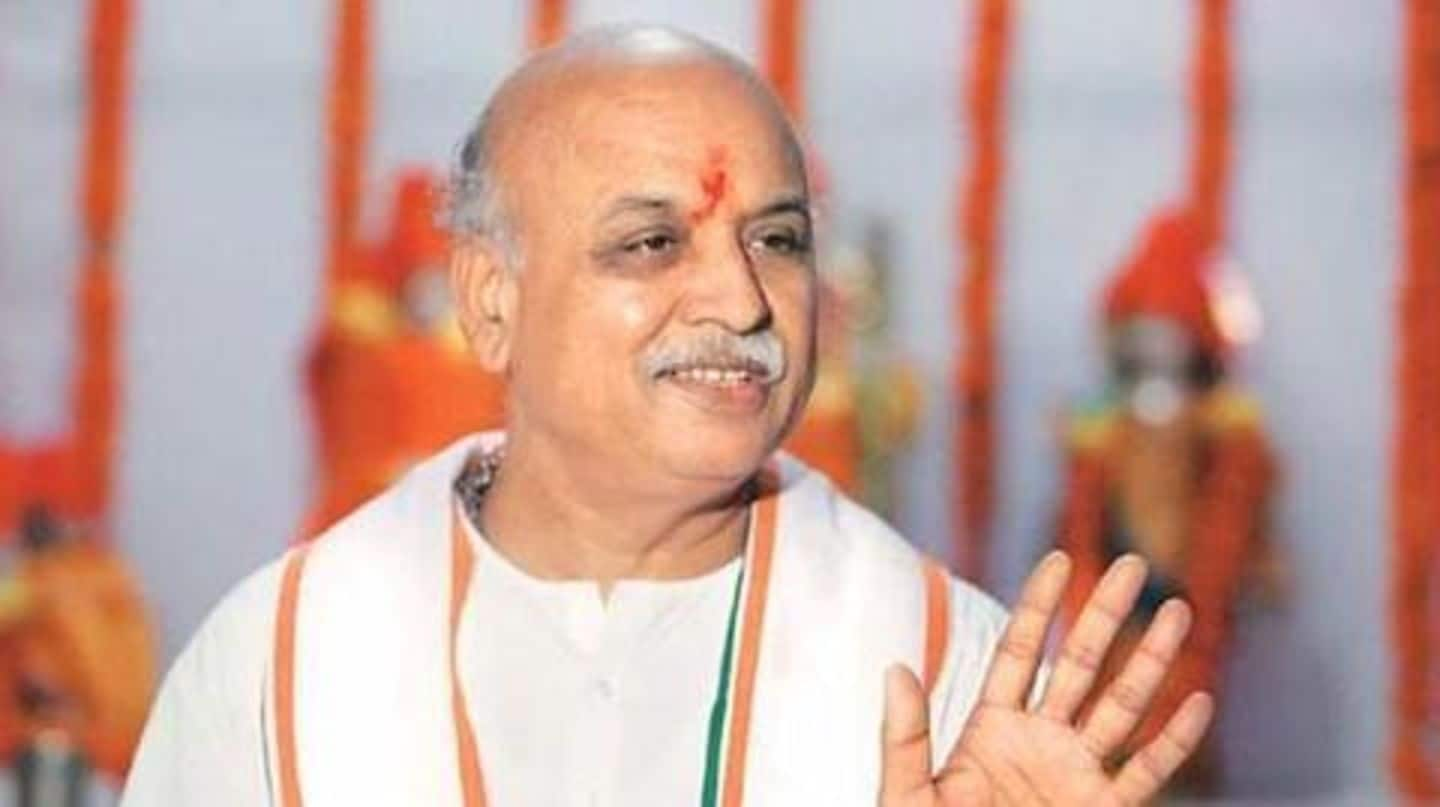 Former president of the Vishwa Hindu Parishad, Pravin Togadia is all set to launch his political party, whose name will be announced soon. Togadia announced this decision on his one-day visit to Rajasthan's Jodhpur. He said the process has been initiated and they have plans to field candidates in all Lok Sabha seats. The BJP-led Centre has failed people on all fronts, Togadia claimed.
Narendra Modi government has failed everyone, says Togadia
Togadia, who had earlier claimed his life was in danger, said the Narendra Modi government didn't live up to their promises and everyone was distressed, including farmers. "Keeping this in view and to provide relief to the people of the country, we are going to form a political party and will contest from almost all seats in the upcoming Lok Sabha election," he added.
By letting Walmart in, Modi government destroyed small-scale industries: Togadia
"The Modi government also destroyed the employment generating small-scale industries of the country and compelled about six crore small shops to down shutters by allowing Walmart in India," Togadia said.
Ram Temple on Togadia's party agenda
About the BJP's recent loss in Assembly polls in Hindi heartland states, Togadia said people were disappointed with the party. He said nothing was done about the construction of Ram Temple in Ayodhya, bringing back Hindus in Kashmir, unemployment and farmers' issues. Togadia, an advocate of Hindu nationalism, said his party's agenda would be building a temple in the disputed land at earliest.