Where is Pravin Togadia? VHP claims party president is 'missing'
Where is Pravin Togadia? VHP claims party president is 'missing'
Jan 15, 2018, 07:04 pm
2 min read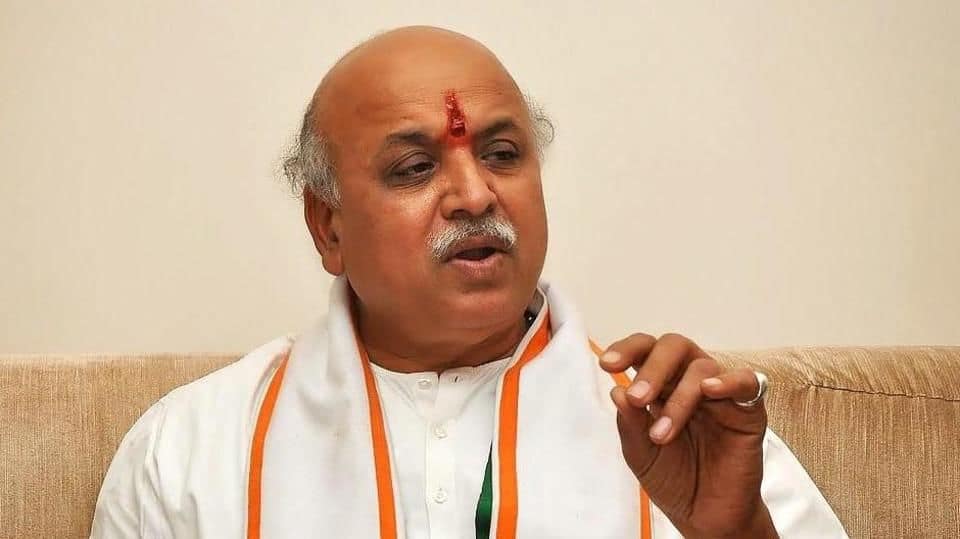 VHP president Pravin Togadia has been "missing" since morning, the party claimed today. It has held protests demanding he be "traced." Their prime suspicion is that he has been arrested by Rajasthan Police. The Sola police station in Ahmedabad claim a Rajasthan team had visited to execute an arrest warrant against Togadia in an old case. However, the latter has denied the reports.
What happened, according to the VHP and BJP
According to VHP's Gujarat unit, "Our International Working President Pravin Togadia is missing since 10am today." Though it admitted there was no confirmation of his arrest, BJP spokesperson Jay Shah alleged Rajasthan Police was responsible. "Togadia has been detained in an old case and was taken away by Rajasthan Police from the VHP state headquarters," he claimed.
VHP threatens mass protests if Togadia not found
VHP will give a call to their cadre to come on streets if Pravinbhai Togadiya's whereabouts are not declared: Ranchod Bharwad, #Gujarat #VHP general secretary

— TOI Ahmedabad (@TOIAhmedabad) January 15, 2018
Sola police say Rajasthan teams were on the lookout
Sola police officials supported VHP's claim. "Rajasthan police today sought our help to execute the warrant against Pravin Togadia, as his residence falls in our area," said inspector JS Patel. The warrant was related to Section 188 (disobedience to order duly promulgated by public servant). When the two teams reached Togadia's residence, he wasn't there, Patel said. Then the Rajasthan team reportedly left.
What does the Rajasthan police have to say?
On its part, Rajasthan police have denied such claims. "The police team of Gangapur (Rajasthan) is returning without executing the arrest warrant, as Togadia was not found in Ahmedabad," said IG Alok Kumar Vashishtha. "We do not know his whereabouts."