Following Kerala's footsteps, Punjab Assembly moves resolution against CAA
Following Kerala's footsteps, Punjab Assembly moves resolution against CAA
Jan 17, 2020, 08:31 pm
3 min read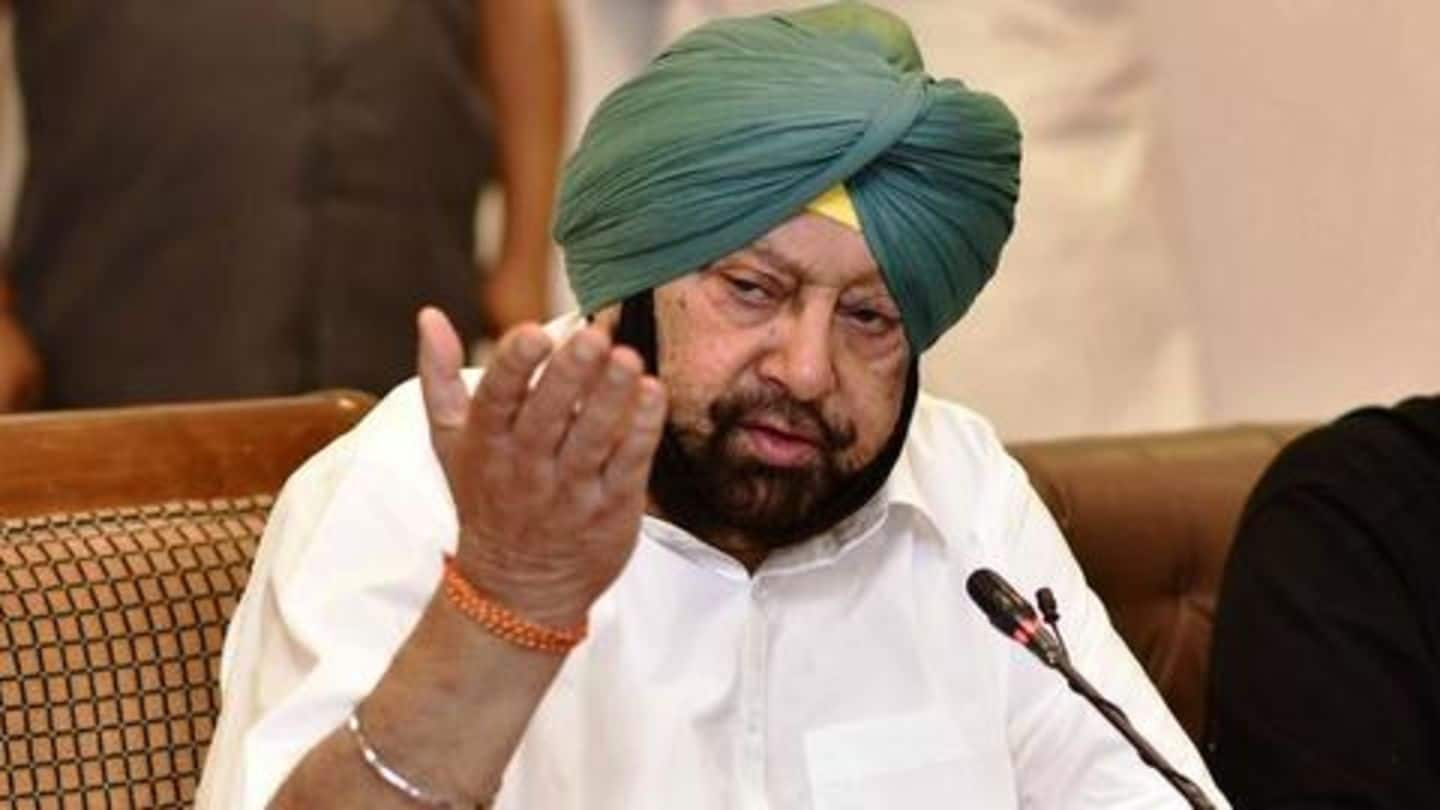 Another non-BJP governed state has come on-board to take constitutional action against the newly-implemented Citizenship Amendment Act (CAA). Days after the Kerala Assembly passed a resolution blocking the law's implementation in the state, Punjab Assembly moved a similar resolution today. Earlier, Punjab Chief Minister Captain Amarinder Singh had said he won't welcome the divisive law on citizenship in his state.
How did CAA, meant to be a reform, become controversial?
Courtesy CAA, persecuted non-Muslims, who came to India before December 31, 2014, from Bangladesh, Pakistan, and Afghanistan, will be given preferential treatment when applying for Indian citizenship. But since Muslims have been left out from the law's ambit, critics call it bigoted. Some believe that combined with nationwide NRC, CAA could be used against Muslims, and this thought has sparked nationwide protests.
During special Assembly session, resolution was introduced
To lodge a protest against CAA, several states like West Bengal, Kerala, Madhya Pradesh, Punjab, and Chhattisgarh, declared the law won't be implemented there. And Punjab Assembly tabled a resolution demanding the scrapping of the law on the final day of the two-day special Assembly session. The resolution was introduced by State Minister Brahm Mohindra, who spoke about the protests.
CAA has caused countrywide anguish: Mohindra
"The CAA enacted by Parliament has caused countrywide anguish and social unrest with widespread protests all over the country. The state of Punjab also witnessed protests against this legislation, which were peaceful and involved all segments of our society," Mohindra said.
Earlier this week, ministers discussed CAA at meeting
The resolution was introduced after a cabinet meeting on Tuesday, where ministers expressed concerns over the implications of "divisive" CAA. The matter was bound to be raised at the special session, a statement said. Earlier, Singh had clarified that neither he nor his party was against granting citizenship to persecuted minorities. But they were opposed to "discrimination in the CAA against certain religious communities, including Muslims".
Union Home Ministry wants to discuss NPR with states
Punjab's Assembly has gone ahead with the resolution at a time when the Union Home Ministry has called a meeting to discuss modalities of Census 2020 and the National Population Register (NPR), another controversial move of BJP. Critics believe NPR will lay roots for nationwide NRC. The meeting is to be attended by Chief Secretaries and Census Directors of all states.
States' opinion on CAA doesn't matter, claimed Centre
States may have picked up arms against CAA but Centre is ignoring the concerns. Matters of citizenship lies with Centre, the BJP has been reiterating lately. In fact, Kerala's Governor Arif Mohammed Khan dismissed the resolution passed by his state Assembly calling it unconstitutional. "Citizenship is exclusively a central subject so this actually means nothing," Khan said earlier this month.