Maharashtra Home Minister vows action against professor for criticizing RaGa
Maharashtra Home Minister vows action against professor for criticizing RaGa
Written by
Siddhant Pandey
Jan 17, 2020, 12:18 am
2 min read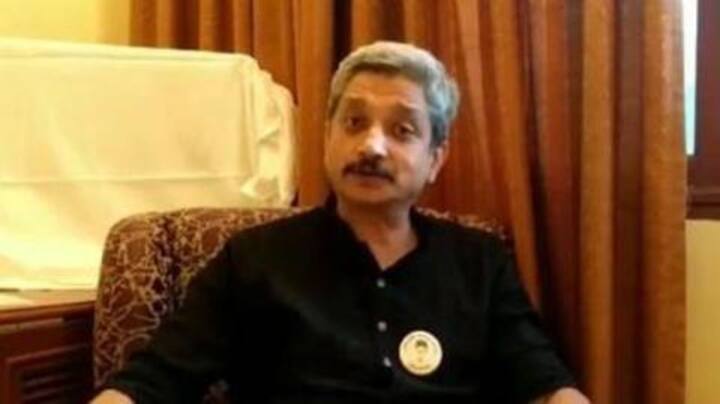 Maharashtra Home Minister Anil Deshmukh on Thursday said the Mumbai University professor, who spoke against Congress leader Rahul Gandhi, will face action. The Minister's statement comes days after the professor, Yogesh Soman, was sent on forced leave by the varsity. Soman is a renowned theater/television personality and served as the Director of the Academy of Theatre Arts at Mumbai University. Here are more details.
Professors should teach; not give statements like these: Deshmukh
Terming Soman's statement against Gandhi "offensive," Deshmukh said on Thursday, "A professor's work is to teach children, not to give statements like these." He added, "Soman has been sent on leave for now but soon action will be taken."
Soman criticized Rahul Gandhi's 'Savarkar' remark
Last month, Soman had criticized Gandhi's remarks wherein the latter said, "My name is not Rahul Savarkar. My name is Rahul Gandhi. I will never apologize for the truth." In a video uploaded to Twitter on December 14, Soman said Gandhi had "none of Savarkar's qualities—his valor, his dedication, or his sacrifice." Soman also called Gandhi a drunk person and condemned his "pappugiri."
NSUI, University students demanded Soman's resignation (for separate reasons)
The NSUI—Congress's student wing—then held protests over Soman's remarks, demanding his resignation. Separately, Mumbai University students boycotted classes to protest against lack of basic facilities, haphazard lectures, and inexperienced faculty. They also demanded Soman's resignation, and on Monday, staged a protest at the Kalina campus against poor facilities. Registrar Ajay Deshmukh met the students and late Monday, Soman was sent on forced leave.
NSUI claimed Soman's forced leave as its victory
Thereafter, the NSUI hijacked the issue, claiming it as its victory. Meanwhile, students of the varsity asserted they only demanded better faculty and the issue had been politicized. However, the Home Minister's recent statement indicated Soman's forced leave was politically-motivated.
'Is this not intolerance?' asks BJP leader
Meanwhile, speaking to Mumbai Mirror, BJP leader and former school education minister Ashish Shelar asked, "Is this not intolerance?" Asking for an inquiry into the Academy's functioning over the past five years, Shelar said, "Because Soman gave a fitting reply to an insulting remark about Savarkar, the Congress held the university to ransom and complained to the police that he insulted the Gandhi family."