After Piyush Goyal criticizes Abhijit Banerjee, Rahul Gandhi supports Nobel-winner
After Piyush Goyal criticizes Abhijit Banerjee, Rahul Gandhi supports Nobel-winner
Oct 20, 2019, 12:47 pm
3 min read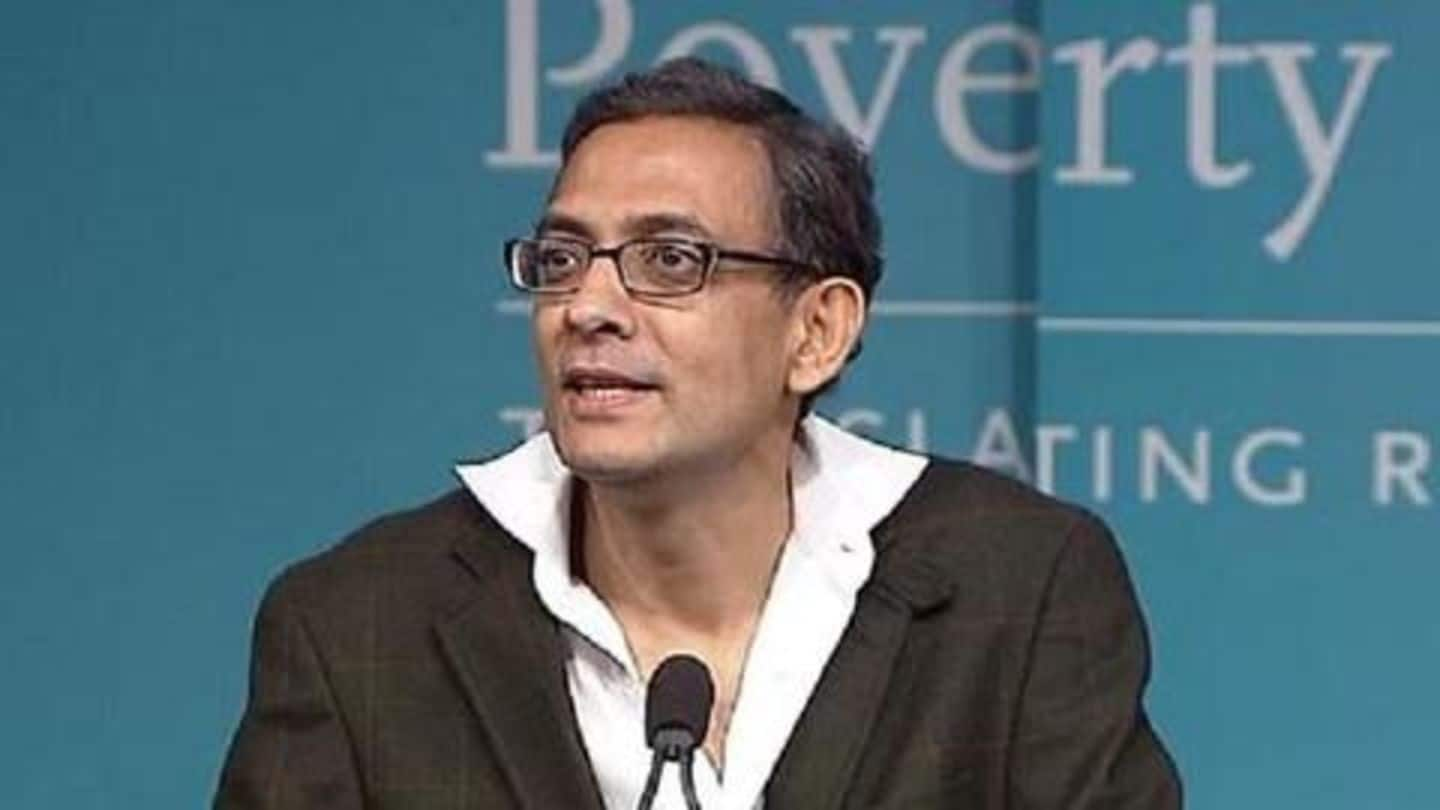 Abhijit Banerjee winning Nobel Prize for his stupendous work in Economics is a matter of pride for India, but unfortunately, the 58-year-old has found himself at the center of mud-slinging. The ruling BJP is busy dismissing almost everything he said about the flaws in the Indian economy, and Congress agrees with him. On Sunday, Rahul Gandhi stood by Banerjee after he was "criticized".
Backstory: Goyal congratulated Banerjee, but also "berated" him
Banerjee, who won the prestigious award along with two others, played an important role in framing the NYAY scheme, that Congress hoped would help it win the Lok Sabha elections. Commenting on this, Union Minister Piyush Goyal said the results of the polls showed India rejected Banerjee's idea. He said, "You all know what his understanding is. His thinking is totally Left-leaning."
Defending himself, Banerjee said he is a thorough professional
Reacting on Goyal's bitter statements, Banerjee said he would have guided BJP too, had the saffron party sought his help. "In terms of being a professional, I want to be professional with everyone. I am not partisan in my economic thinking," he told NDTV. He also reminded that he worked with the Gujarat government when Prime Minister Narendra Modi headed the state.
The Nobel laureate also stood by his comments on economy
He also stood by his comment on the Indian economy, which is going through one of its worst phases. "If you look at that one number that jumps out at me from the analysis of the NSS (National Sample Survey) data, it is the average consumption in India. We are slightly lower today than it was in 2014-15. That's the unprecedented event," he said.
You can't explain to bigots blinded by hatred: Gandhi
While Banerjee defended his remark, he got support from Gandhi, the former President of Congress. Sharing a link to Banerjee's interview, he tweeted, "Dear Mr. Banerjee, These bigots are blinded by hatred and have no idea what a professional is. You cannot explain it to them, even if you tried for a decade." He also said India is proud of his achievements.
You can read his tweet here
Dear Mr Banerjee,

These bigots are blinded by hatred and have no idea what a professional is. You cannot explain it to them, even if you tried for a decade.

Please be certain that millions of Indians are proud of your work. https://t.co/dwJS8QtXvG

— Rahul Gandhi (@RahulGandhi) October 20, 2019
Separately, Banerjee said NYAY scheme wasn't designed well
Interestingly, in yet another interview with News18, Banerjee said the NYAY scheme wasn't well-designed. "I don't take responsibility for it as nobody asked me whether that's how it should be designed. So I don't think it's a question of whether the time for the scheme had come or not. Maybe if the UPA had won later, they would have to adjust the scheme," he said.