It's bad: What Nobel-winner Abhijit Banerjee said about Indian economy
It's bad: What Nobel-winner Abhijit Banerjee said about Indian economy
Oct 15, 2019, 12:23 pm
3 min read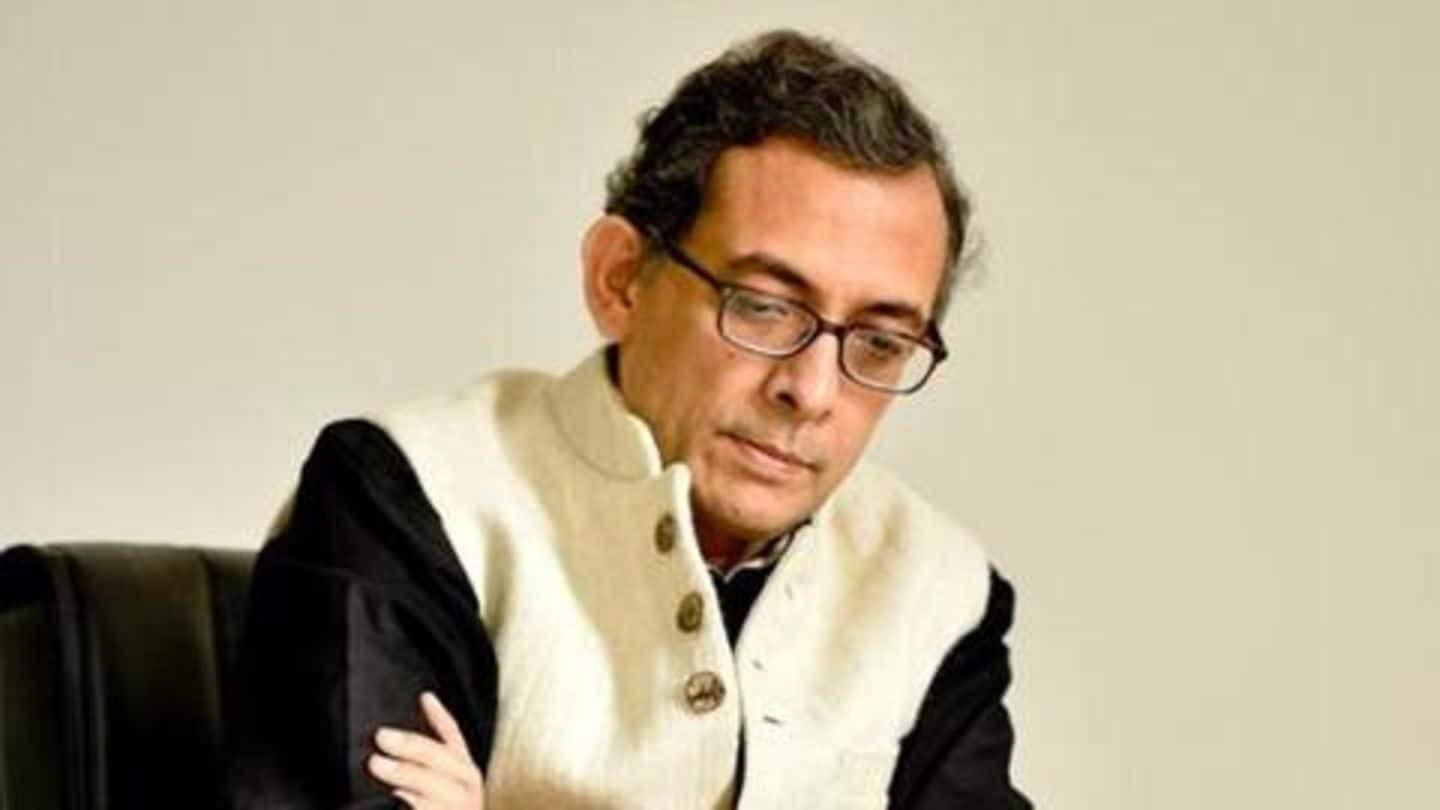 On Monday, Indian-born Abhijit Banerjee was rewarded the Nobel Prize, along with his wife Esther Duflo and Michael Kremer for their experimental approach to alleviate poverty. Naturally, Indians rejoiced and said awesome things about Banerjee. On the contrary, he didn't have good words for the Indian economy. He said the economy is doing "very badly". Here's more on what he said.
Why were they given the Nobel?
The Swedish Academy appreciated the work the trio did over the years. "In just two decades, their new experiment-based approach has transformed development economics, which is now a flourishing field of research," the Academy said. Interestingly, Duflo is only the second woman to get the honor, and the youngest person to be awarded the Nobel for Economics. They have certainly created history.
The economy is doing badly in my view: Banerjee
Addressing press at MIT after he won the award, Banerjee said, "The economy is doing very badly in my view." In yet another interview with CNBC-TV18, he said, "I think there is always a little bit of a willingness in India to announce a policy because they sound good or they have a political purpose." He said the policies should be evaluated carefully.
Last week, Banerjee said PMO's interference should reduce
This is not the first time Banerjee has expressed his apprehensions about the Indian economy. Speaking at Brown University last week, he credited moves like demonetization and implementation of Goods and Services Tax (GST) for the "slow demand". He also called for less interference from the Prime Minister's Office (PMO), and suggested institutions should be strengthened.
No one has the decision making power except PMO
Further, he said all decisions are taken by the PMO. "They say 'ok wait, we will check with the PMO'. PMO is busy, so nothing happens," said the economist. He also pointed out that the average consumption has gone down in the last four years.
Institutions have become zombies, are frozen, Banerjee had commented
Reportedly, Banerjee also said this government started "recentralizing" decisions as it thought "too much power" was given to institutions. He exclaimed that although people were put at the top, they didn't have real authority. So, now institutions have gone from being hyperactive, in the UPA era, to "zombies", he noted. "Zombies are the worst because now you are completely frozen in a sense," he said.
Not mincing words, Banerjee said we are in a crisis
"Investment has totally collapsed by factor of 75%. Exports are not growing. I think this is a crisis. We don't call it a crisis if we want, we can say it could be a crisis, but I think we are in a crisis," he stated.
Banerjee was also critical of demonetization
As it turns out, Banerjee isn't a fan of demonetization either. He didn't quite understand the "logic" of swapping old Rs. 500 and Rs. 1,000 notes with new Rs. 500 and Rs. 2,000 notes. He said the informal sector faced the brunt of this decision, taken in November 2016, as most of its transactions happened in cash. Many believe DeMo laid roots for the current crisis.