Violence erupts after Shah's rally: Rajnath, Mamata argue on call
Violence erupts after Shah's rally: Rajnath, Mamata argue on call
Jan 30, 2019, 12:53 pm
2 min read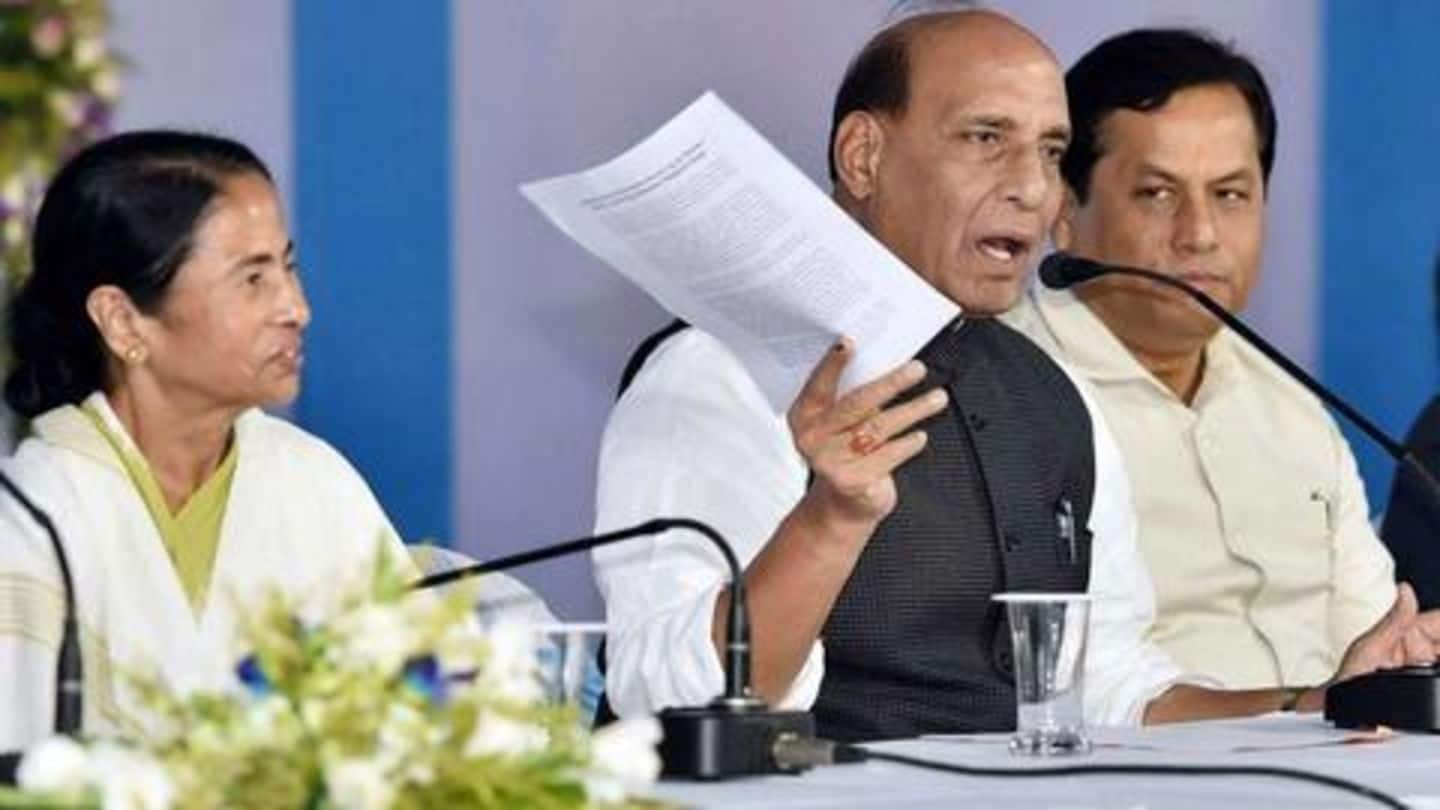 On Tuesday, West Bengal Chief Minister Mamata Banerjee and Union Home Minister Rajnath Singh had a heated exchange. Singh had called her over the violence that erupted after BJP President Amit Shah addressed a rally in WB, earlier in the day. Quoting sources, NDTV reported that Banerjee asked Singh to control his party workers who were trying to destroy peace. Here's what went down.
What happened to Sonar Bangla, asks Shah in rally
Yesterday, Shah addressed a rally in Kanthi, a town in East Midnapore district. He attacked Banerjee over a lot of issues and blamed her for ruining golden Bengal, which was the dream of Rabindranath Tagore. These elections are about Bengal's dignity, Shah said. Mocking Banerjee's paintings, Shah said she was a good artist but her work was purchased in lakhs and crores by chitfundwallas.
'Chitfundwallas' will vomit your money, promises Shah
"If she becomes Chief Minister, will she crackdown on the chitfundwallas? No! 25 lakh people have lost their money. Give BJP just one chance and we will make the chitfundwallas vomit out every penny they stole from you," Shah said.
After rally, the area came to standstill
After the rally, violence broke out in the area that paralyzed state highway for hours. Both BJP and TMC traded barbs and blamed one another for it. BJP alleged TMC vandalized buses which ferried people to the rally. The latter claimed the saffron party ransacked a local party office. Dilip Ghosh, BJP President of Bengal, said the act of TMC workers was shameful.
"Will we offer sweets if party office is attacked?"
Meanwhile, senior TMC leader Suvendu Adhikari said BJP attempted to ruin peace in the state. "If our party office is attacked are we going to offer sweets?" he was quoted by PTI. Further, TMC claimed violence was the handiwork of BJP and they came prepared with bricks etc. But the saffron party's workers defended themselves saying many were at the rally when it happened.
Banerjee tells Singh to 'control' his party workers
Later in the day, Singh called Banerjee to talk to her about violence and their conversation was ugly. A home ministry official reportedly said Singh expressed concerns over the "large-scale violence and arson against people who participated in the rally of the BJP President". But Banerjee slammed Singh instead. She reportedly told Singh,"Please control your leaders and supporters."