#TripleTalaqBill: On crucial test-day, Rajya Sabha adjourned till January 2
#TripleTalaqBill: On crucial test-day, Rajya Sabha adjourned till January 2
Dec 31, 2018, 03:38 pm
2 min read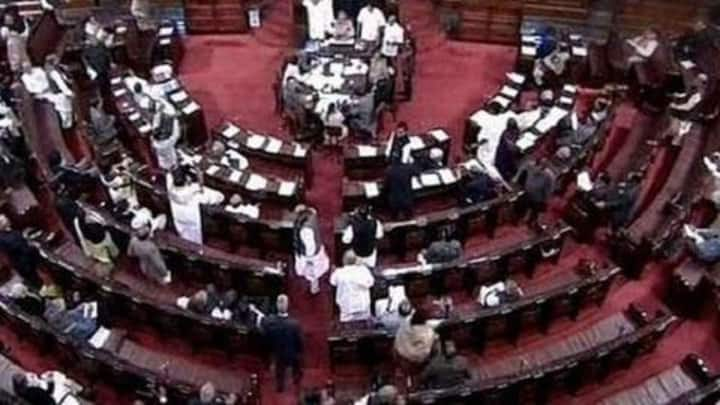 The Rajya Sabha was adjourned on Monday and will stay so till January 2, 2019, on the crucial day when the Triple Talaq Bill was to be discussed in the Upper House. The opposition led by Congress has demanded a select committee to scrutinize the bill, which is one of NDA's pet projects. The bill piloted by Union Minister Ravi Shankar Prasad passed Lok Sabha test on December 27.
BJP wants law to criminalize instant triple talaq, Opposition disagrees
While the BJP said in the Lok Sabha that the proposed law doesn't single out one community and pertains to the human rights of Muslim women, the Opposition doesn't agree. The Opposition claimed the BJP was criminalizing a civil matter by proposing a law which could potentially send a man to three years prison if he says talaq to his wife thrice.
What does the proposed law imply
After more than four hours of debate in the Lok Sabha on December 27, the Triple Talaq Bill was passed with amendments. The new law underlines that the guilty can be released on bail by the magistrate, and only the woman or her close relative can approach the police. Tabling the bill, Law Minister Ravi Shankar Prasad said it wasn't against any one community.
BJP failed to get support from AIADMK and BJD
Notably, the government has failed to convince parties like AIADMK and BJD on the bill. These parties have supported the NDA earlier on key issues. Meanwhile, the Opposition has argued that while making Triple Talaq unconstitutional, the Supreme Court did not make it a criminal offense. Earlier, Congress President Rahul Gandhi had said the party's stand on the bill was clear.
Separately, AK Antony spoke on AugustaWestland and slammed Centre
Apart from the Triple Talaq Bill, the AgustaWestland case was also discussed in Rajya Sabha. The case was mentioned days after middleman Christian Michel mentioned a 'Mrs. Gandhi' and her 'Italian son' during interrogation, the ED informed the Patiala House Court. Former Defense Minister AK Antony claimed Sonia and Rahul Gandhi never interfered in defense deals and accused the Centre of 'manufacturing lies'.