#TripleTalaqBill: Before crucial test, Rajya Sabha adjourned till 2 PM
#TripleTalaqBill: Before crucial test, Rajya Sabha adjourned till 2 PM
Dec 31, 2018, 12:15 pm
2 min read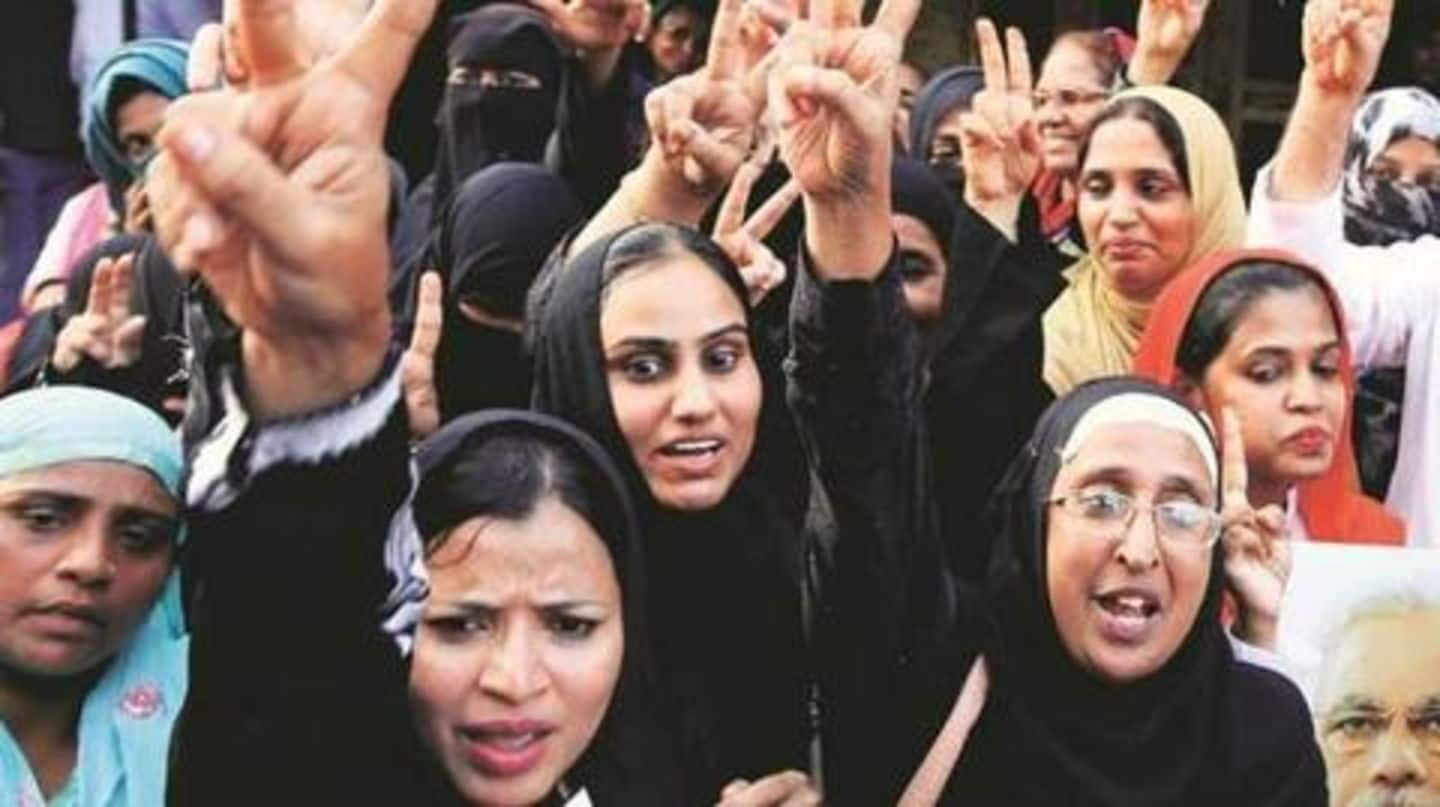 Before the Triple Talaq Bill, which was passed in the Lok Sabha last week, could have been brought up in the Rajya Sabha, the Upper House was adjourned on Monday till 2 PM. The ruling BJP and main opposition party Congress have both issued whips to their MPs to be present in Parliament. Under the new proposed law, Muslim men guilty of divorcing their wives by uttering triple 'talaq' thrice will face three years in jail.
What does the proposed law imply
After more than four hours of debate in the Lok Sabha on December 27, the Triple Talaq Bill was passed with amendments. The new law underlines that the guilty can be released on bail by the magistrate, and only the woman or her close relative can approach the police. Tabling the bill, Law Minister Ravi Shankar Prasad said it wasn't against any one community.
But the Opposition claims BJP is playing politics with it
The Opposition, including Congress, TDP, AIADMK, and TMC, argued a criminal angle can't be brought into a civil matter. They also asked how will the wife get compensation if the husband is in jail. The parties demanded the Bill should be sent to a select committee of the Parliament. Congress MP and AICC General Secretary KC Venugopal said bill won't be allowed to pass in the Rajya Sabha.
Naidu appeals to parties to reject the bill
"I appeal to them (TDP RS MPs) to obstruct the harassment of Muslims. All opposition parties should fight unitedly against the anti-Muslim attitude of BJP," said Andhra Pradesh Chief Minister Chandrababu Naidu.
Meanwhile, Opposition parties have written to Rajya Sabha Chairman
In the latest development, twelve opposition parties signed a resolution under Rule 125 demanding that the bill should be sent to the select committee. The rule demands that the resolution should be put to vote first before the actual bill is taken into consideration. Despite the evident roadblocks, Prasad is confident the bill will find support in the Rajya Sabha.
Separately, other bills are lined up for Rajya Sabha
The Allied and Healthcare Professions Bill, 2018, the National Council for Teacher Education (Amendment) Bill, 2018, the Right of Children to Free and Compulsory Education (Amendment) Bill, 2018, and the Representation of the People (Amendment) Bill, 2018, are also on Rajya Sabha's schedule today.