Where was 'nikamma'?: Congress' Sanjay Nirupam slams Milind Deora
Where was 'nikamma'?: Congress' Sanjay Nirupam slams Milind Deora
Oct 14, 2019, 09:04 pm
2 min read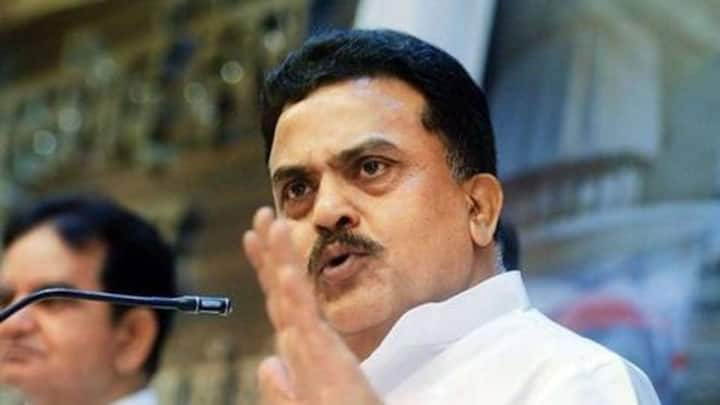 As Maharashtra braces itself for crucial assembly polls, Congress is dealing with infighting, which is getting uglier with each passing day. Adding to the woes of Congress, which is struggling to stay relevant in politics, Sanjay Nirupam lashed out at Milind Deora, again, on Monday. Though Nirupam didn't take Deora's name, the tweet he posted was enough to set political corridors abuzz.
Family function kept me busy: Nirupam on missing Rahul's rally
Earlier in the day, Nirupam posted a tweet to tackle speculations about his absence from former Congress President Rahul Gandhi's rally yesterday. He claimed he informed Rahul about his plans, well in advance. While Nirupam said a family function kept him busy, he asked why "nikamma" (Hindi for useless) was absent. It didn't take a lot of effort to conclude that he was talking about Deora.
You can read his tweet here
Speculations suspicions about my absence in RG's Mumbai rallies are meaningless.
Due to an important family function I was very busy whole day,rather till late night.
Had informed him in advance.
He is my leader he will be always the same for me.
But why was Nikamma absent ?

— Sanjay Nirupam (@sanjaynirupam) October 14, 2019
So, why are Nirupam and Deora fighting?
Before Lok Sabha polls, Deora replaced Nirupam as the chief of Mumbai Congress, naturally, upsetting the latter. When the party was wiped out in the general elections, Nirupam left no opportunity to lash out at Deora. Apparently, it was this battle that forced actress-turned-politician Urmila Matondkar to quit Congress. She had said she was fed up of "petty politics".
Earlier, Nirupam said he will not campaign for Congress
To recall, Nirupam earlier said that he would not campaign for Congress in Maharashtra, where polls will be held on October 21. Upset after the party junked his suggestions on candidates, he said that Congress doesn't need his "services" anymore. "As I had told the leadership earlier, in that case I will not participate in the poll campaign. It's my final decision," he added.
According to Nirupam, Congress will lose badly
Not stopping at that, Nirupam went as far as saying that Congress will lose all seats, barring 3-4 in the poll-bound state. "The Congress will lose its deposit (lose so badly that it has to forfeit its deposit money)," he added.
Will Congress ever put its act together?
Nirupam's latest words confirm what is already well-known in political circles- Congress lacks leadership and it isn't doing anything about it, either. While BJP is hoping to return to power in Maharashtra, the grand old party has even failed to keep a check on its leaders' comments. It seems Congress didn't learn any lessons from the national election debacle.