SM Krishna: Quit Congress because of Rahul Gandhi's 'constant interference'
SM Krishna: Quit Congress because of Rahul Gandhi's 'constant interference'
Written by
Shiladitya Ray
Feb 10, 2019, 03:53 pm
3 min read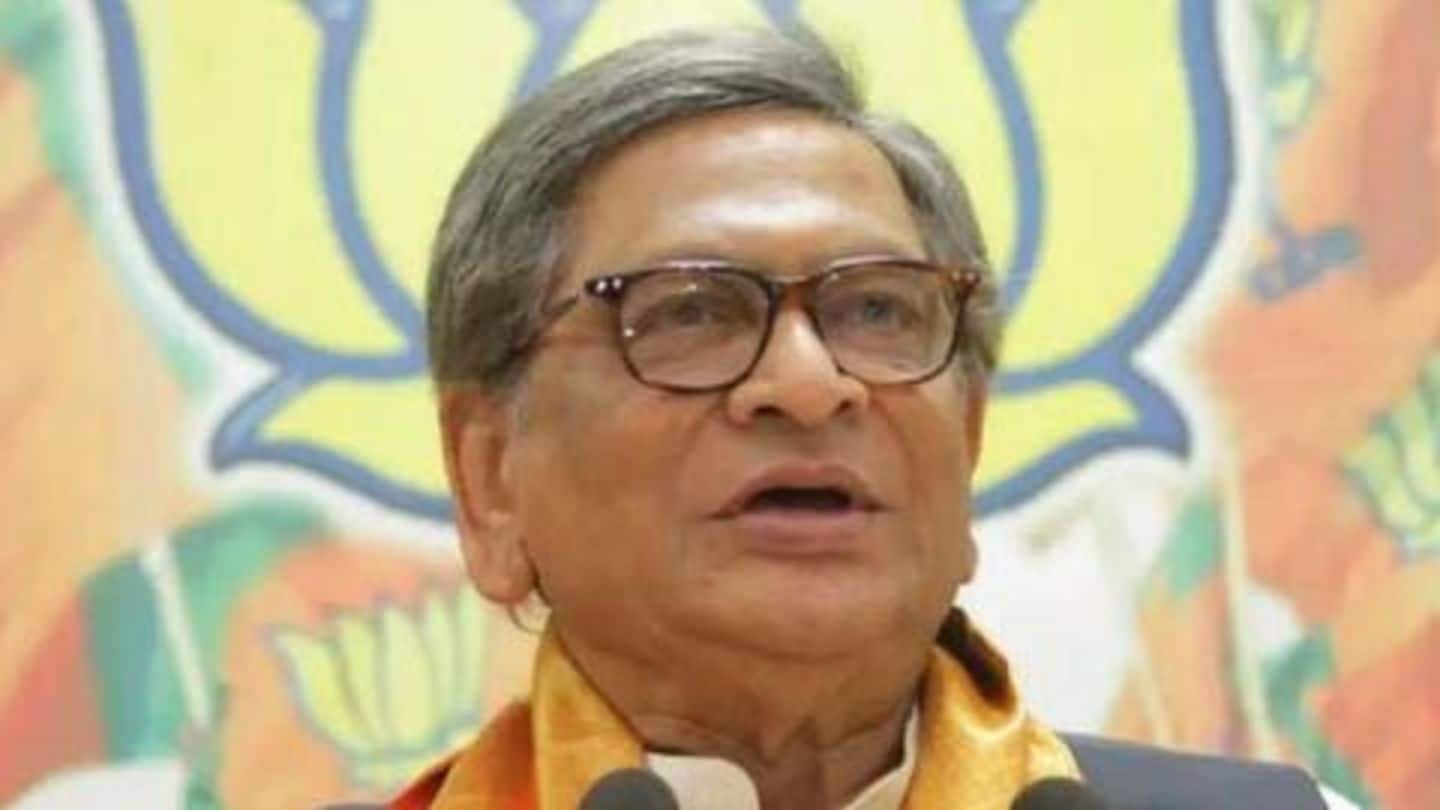 On Saturday, former Karnataka Chief Minister and BJP leader SM Krishna attacked Congress chief Rahul Gandhi. Krishna, who had served as the Minister of External Affairs under former Prime Minister Manmohan Singh from 2009 to 2012, said that he had quit the grand old party owing to 'constant interference' from Gandhi. Here's more on what he had to say.
Gandhi would interfere in everything despite not holding any post
Speaking to TOI, Krishna said that even when Gandhi was just an MP and did not hold any party post, he would constantly interfere in all matters. Krishna added that even when Singh was PM, many matters would be taken up without bringing it to the PM's notice at the behest of Gandhi, who, Krishna claimed, acted like an "extra-constitutional body".
Congress has no able leadership now: Krishna
"Congress did not have any control over alliance parties. It was then that all major scams like 2G Spectrum, Commonwealth, and coal were reported. Such situations arise when there's no able leadership," Krishna further added.
Had to quit after years of efficient service: Krishna
Krishna further said that despite his years of efficient service to the grand old party, he was forced to quit government service after Gandhi ruled that no one above 80 years of age should be in the government. All things considered, Krishna said he was forced to quit Congress. He resigned from the party in January 2017 and joined the BJP in March that year.
What Krishna had said while leaving Congress
"Congress party will exist due to its history but whether credibility will be associated with [the] party is a question mark," Krishna had said when he resigned in January 2017. He had been with the Congress for 46 long years.
Now, Krishna is campaigning for the BJP
Since joining the BJP, Krishna has largely kept away from active politics. However, he campaigned for the saffron party against then Karnataka CM Siddaramaiah during last year's assembly elections. With the Lok Sabha elections around the corner, Krishna has now resurfaced again to influence voters in his home town of Maddur, from where he had started his political career.
Krishna's early life and entry into politics
Born on 1st May, 1932, in a village in the Mandya district, Karnataka, Krishna completed his B.A. from Maharaja's College, Mysore, obtained a law degree from University Law College, Bangalore, and went on to study law in the US. On his return, Krishna was elected to the Karnataka Legislative Assembly in 1962, and since then, he has served in various capacities under the Congress.
Krishna's political career
Krishna served as the Chief Minister of Karnataka from 1999-2004, after steering the Congress to a victory in the state in 1999, and is often credited with putting Bengaluru on the global map. He served as the governor of Maharashtra from 2004-2008. From 2009-2012, he served as the Minister of External Affairs under the UPA government, and returned to state politics in 2013.