Smriti gets longest applause while taking oath in Lok Sabha
Smriti gets longest applause while taking oath in Lok Sabha
Jun 17, 2019, 04:47 pm
2 min read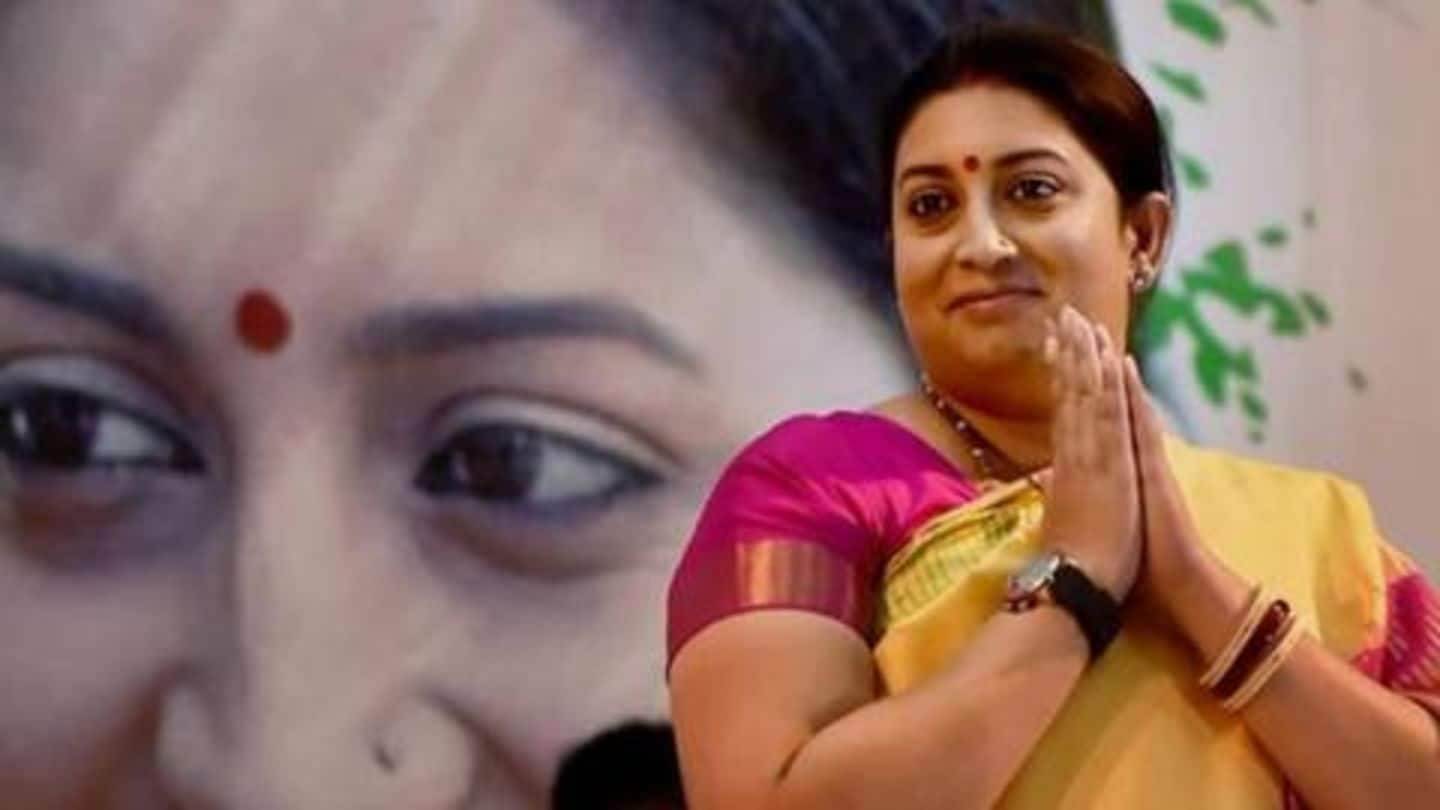 2019 Lok Sabha elections marked the death of dynasty politics and showed that voters are done pleading allegiance to a certain family. Notably, BJP's Smriti Irani pulled off the biggest surprise of the season by defeating Congress President Rahul Gandhi from his bastion Amethi. For achieving this feat, Irani was welcomed with the longest applause while taking oath in the Lok Sabha, today.
Irani brought down Rahul, became 'giant killer'
Uttar Pradesh's Amethi has rarely voted for a non-Gandhi. Before Rahul, this seat had sent his father Rajiv Gandhi to Parliament. Voting for the "hand" came naturally to Amethi's voters. Then 2014 happened and Irani was defeated by Rahul. Despite losing, she nurtured the constituency and as a result, Rahul lost by a margin of 55,000 votes in 2019. Meanwhile, he won from Wayanad.
As Irani took oath, everyone clapped
Irani was duly awarded for her feat. She was made the Union Minister for Women and Child Development and will also handle the Textiles ministry. As soon as she got up to take the oath of duty in Lok Sabha, she was greeted by loud claps. Prime Minister Narendra Modi and other BJP ministers banged the tables to show they are proud of Irani.
Rahul confirmed he will take oath in afternoon
The 542 parliamentarians will take the oath during the course of the next two days. As beaming BJP leaders entered Parliament one by one, Rahul was nowhere to be seen. His absence started rumors that Rahul might not take oath on the first day. However, he took to Twitter to quell rumors and revealed he would take oath in the afternoon.
Will begin my new innings today: Rahul
My 4th consecutive term as a Member of the #LokSabha begins today. Representing Wayanad, Kerala, I begin my new innings in Parliament by taking my oath this afternoon, affirming that I will bear true faith and allegiance to the Constitution of India 🇮🇳

— Rahul Gandhi (@RahulGandhi) June 17, 2019
Meanwhile, PM Modi asked Opposition to voice their opinion freely
Earlier in the day, PM Modi told Opposition leaders to not worry about "numbers". "Every word of the Opposition is valuable. I hope they speak actively and participate in the house proceedings," PM Modi said. It is expected that the Centre will re-introduce the Triple Talaq Bill in this session. Separately, Finance Minister Nirmala Sitharaman will present the union budget on July 5.