What to expect from first session of 17th Lok Sabha
What to expect from first session of 17th Lok Sabha
Jun 17, 2019, 03:45 pm
3 min read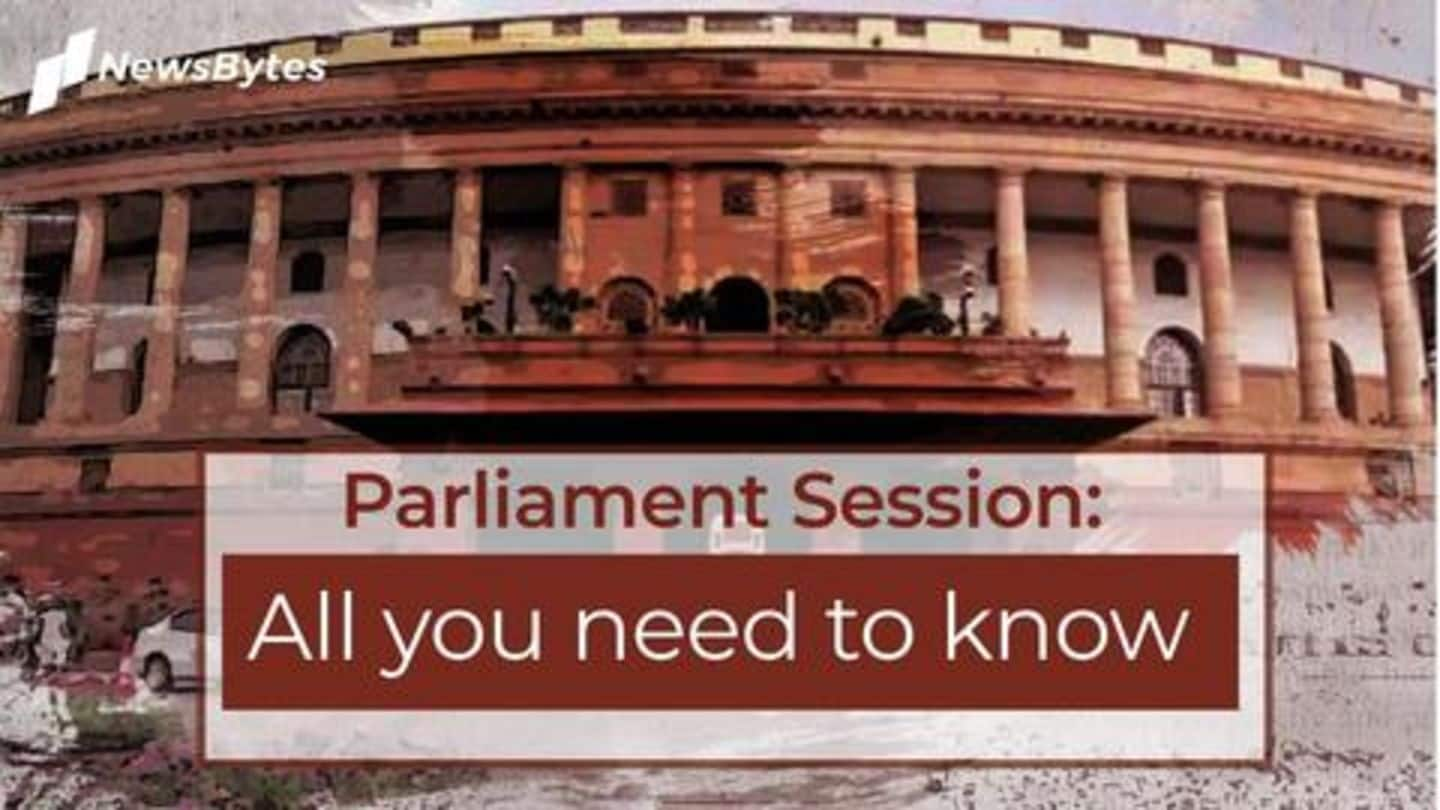 Riding on a historic mandate (BJP won 303 seats in elections), Prime Minister Narendra Modi entered Parliament on Monday for the first session of 17th Lok Sabha. While he asked Opposition leaders to forget differences and focus on the nation, all eyes will be on him to see if he fulfills the promises. As the session begins, let's take a look at key bills.
Modi and his council of ministers took oath
The first session of 17th Lok Sabha began with the oath-taking ceremony of elected parliamentarians. After PM Modi, his council of ministers including Lok Sabha debutant, Amit Shah, took the oath. The other MPs will take oath in the alphabetical order of states they come from. By this rule, the parliamentarian from Andaman and Nicobar will be sworn-in before anyone else.
As per rules, MPs can take oath in any language
In states too, the MPs are called alphabetically. Notably, the MPs can take oath in any language. However, if they choose to take oath in any other language apart from English or Hindi, they have to inform the Lok Sabha Secretariat in advance.
Centre will push its weight behind Triple Talaq bill
According to reports, the Triple Talaq Bill will be re-introduced in the Parliament during this session. The bill, which makes instant triple talaq a punishable offense, was passed in last Lok Sabha session but got stuck in Rajya Sabha, where BJP lacked a majority. Those who opposed the bill claimed it was "unjust" towards the Islamic community and wanted it to be "revised".
Here's looking at others bills which could be tabled
In all likeliness, the Centre will introduce the Aadhaar and Other Laws (Amendment) Bill, 2019. This bill states that no services, like getting a telephone connection or opening a bank account, can be denied in the absence of Aadhaar. Separately, Indian Medical Council (Amendment Bill), 2019 and the Motor Vehicles (Amendment) Bill, could also be introduced. The Citizenship (Amendment) Bill might not be tabled.
Separately, FinMin Nirmala Sitharaman will present her first budget
Further, Union Finance Minister Nirmala Sitharaman will also present the union budget on July 5. Sitharaman, who became India's first full-time finance minister, has the task of steering the country through an economic crisis and the gigantic problem of unemployment. Before elections, Union Minister Piyush Goyal presented an interim budget. It's left to be seen if Sitharaman's final budget will be different from Goyal's.
Earlier, PM Modi met Opposition leaders, explained his agenda
On Sunday, PM Modi reached out to the Opposition to apprise them about his "Sabka Saath, Sabka Vikas, Sabka Vishwaas" theme. After the meeting, he tweeted, "We all agreed on the smooth running of Parliament so that we can fulfill people's aspirations." Before entering the Parliament, he reiterated his views and said utmost importance will be given to the opinion of Opposition leaders.
Don't worry about numbers, PM Modi told Opposition
"Every word of the Opposition is valuable... The Opposition need not bother about their numbers. I hope they speak actively and participate in the house proceedings. When we come to Parliament, we should forget about paksh and vipaksh," PM Modi told media.
Interestingly, the Opposition camp is still in disarray
While PM Modi exuded confidence, the Opposition has still not come to terms with the shocking defeat. With 52 seats, Congress might not remain the largest Opposition party in the House. If the embarrassing defeat wasn't enough, Congress has still not been able to decide whether Rahul Gandhi would continue as party president or not. Looks like BJP will get a walkover again.