'Got indication of Rahul's Amethi failure in 2014': Smriti Irani
'Got indication of Rahul's Amethi failure in 2014': Smriti Irani
May 24, 2019, 01:36 pm
2 min read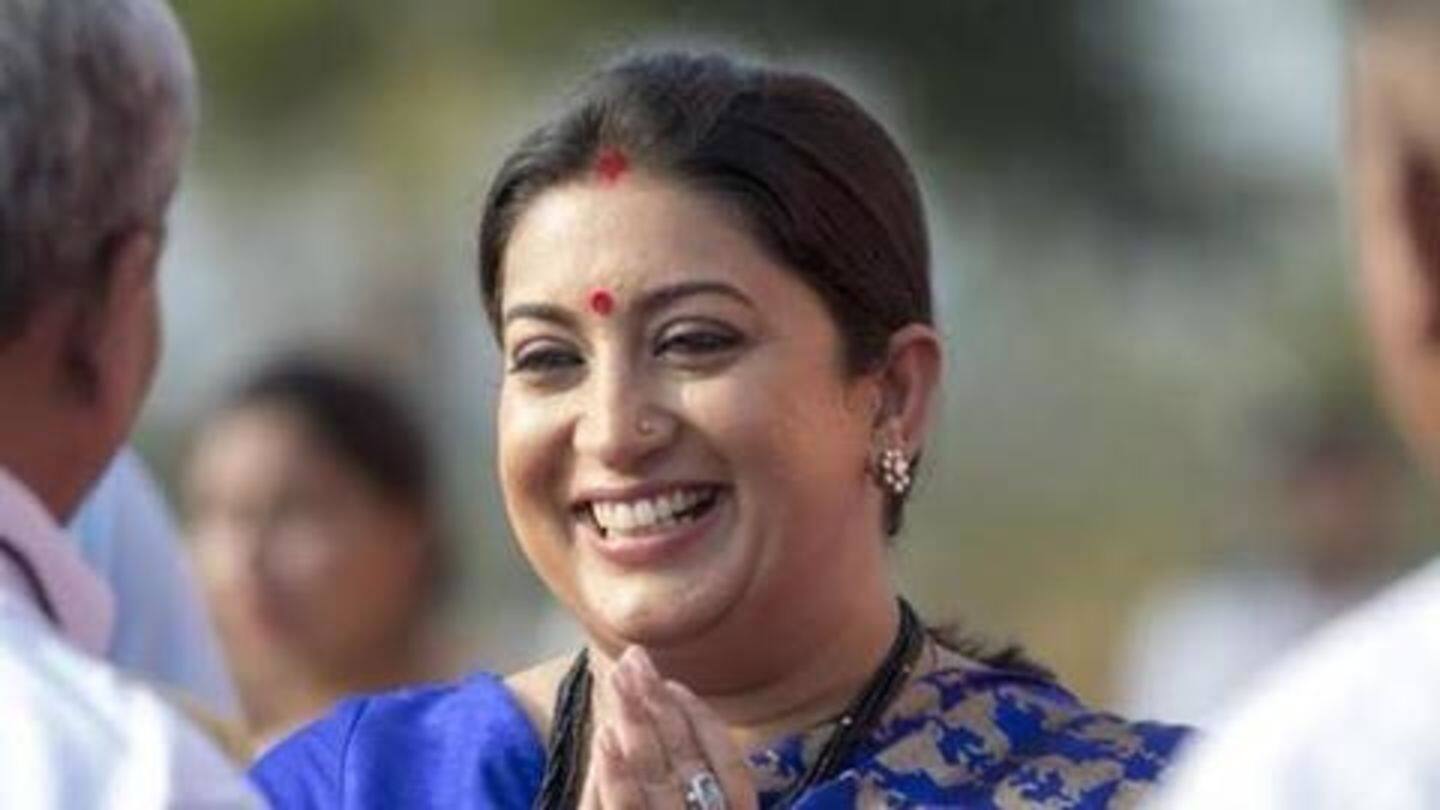 Without a shred of doubt, the biggest winner of 2019 Lok Sabha elections is Union Minister Smriti Irani who defeated Congress President Rahul Gandhi in Amethi, Uttar Pradesh. The home turf of the Gandhi family was earlier held by Rahul's father Rajiv Gandhi. After scripting history, the BJP leader said she got an indication in 2014 that Rahul would lose. Here's more.
Smriti defeated Rahul by a margin of 55,000 votes
Thursday started off with an interesting battle between Smriti and Rahul. Though the actor-turned-politician took an early lead, the picture only became clearer by afternoon. Smriti took an astounding lead of 55,000 votes to defeat Rahul in his citadel. Conceding defeat, he told Smriti to "nurture Amethi with love". Political pundits likened this upset with Indira Gandhi's 1977 loss to Raj Narain in Raebareli.
Despite losing five years ago, Smriti didn't leave Amethi
To recall, Smriti put up a good fight in 2014 as well. Despite losing by a margin of 1,00,000 votes, she camped in Amethi. She worked tirelessly for the ignored constituency and citizens showered her with love. Speaking on the win, the "giant killer" said, "We weren't concentrating on an individual but on the concept of somebody given the responsibility and not fulfilling it."
For us, serving people is a privilege: Smriti
"We are crafted in such a way that we believe it is a great privilege to serve the people. We got an indication about Rahul Gandhi's failure in 2014, it got reaffirmed in 2017 and in 2019 it became a reality for us," Smriti added.
Undoubtedly, Congress led by Rahul needs a reboot
Rahul's failure casts doubts on the future of Congress, which needs much more than introspection. Had it not been for Kerala's Wayanad, Rahul may have never made it to the Lok Sabha. After the crushing defeat, Rahul offered to resign from his post, claimed reports. However, the Congress Working Committee (CWC) has put the decision on hold for next week.