Congress chooses interim president, Sonia Gandhi to succeed RaGa
Congress chooses interim president, Sonia Gandhi to succeed RaGa
Aug 10, 2019, 11:32 pm
2 min read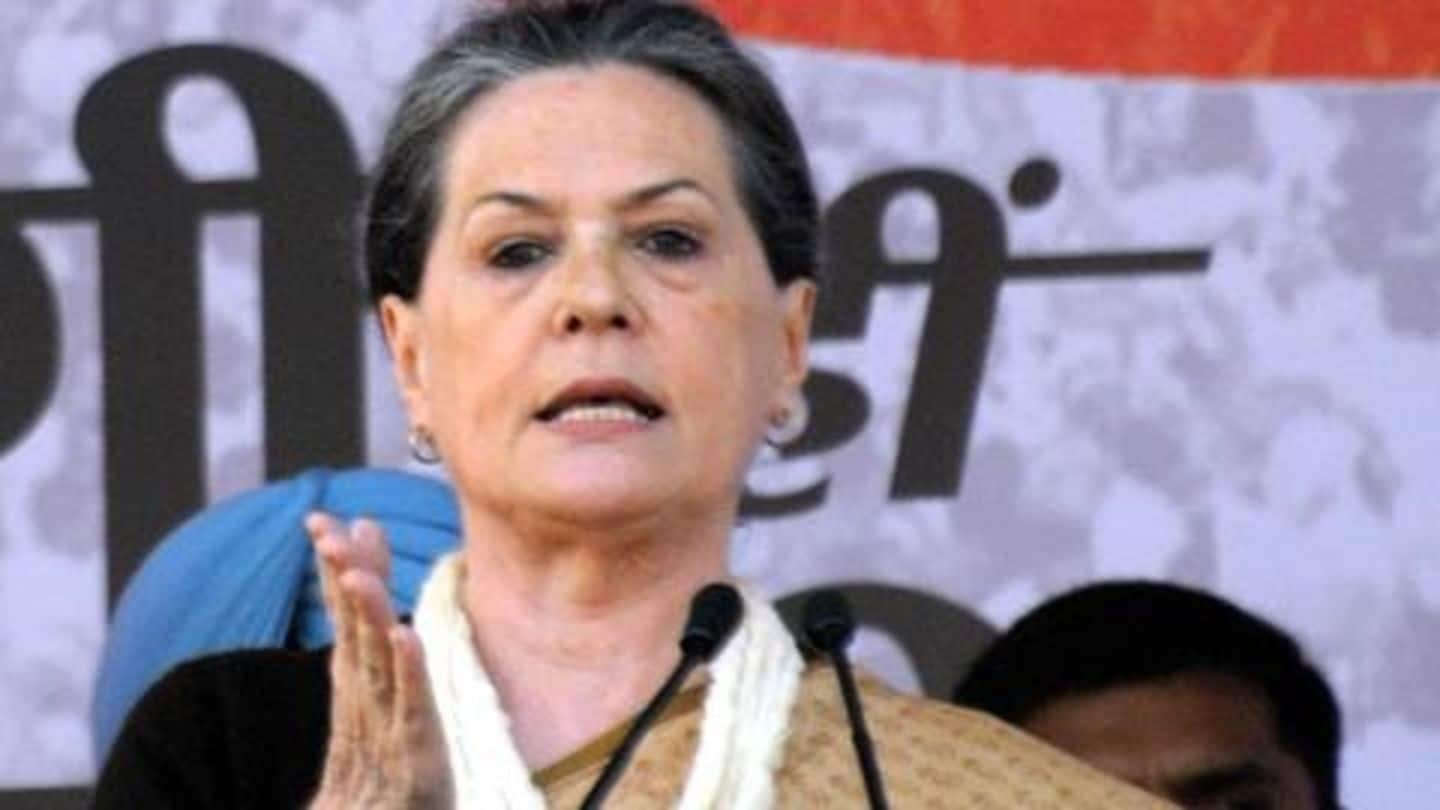 After weeks of uncertainty, the Congress party has finally chosen UPA Chairperson Sonia Gandhi as its interim President. The Congress Working Committee has selected Sonia to succeed her son Rahul Gandhi, who had resigned after the 2019 Lok Sabha elections debacle. Notably, Rahul had also opted out of the selection process of the new party chief. Here's more.
Sonia Gandhi chosen as interim Congress president
Backstory: After rout in elections, Rahul quit as Congress president
Two days after May 23, the date when election results were announced, Rahul resigned from the top post. The Congress Working Committee, initially, didn't accept his resignation, but Rahul remained adamant. In July, he confirmed he will not continue as party president, and urged Congress leaders to finalize his successor soon. He added he will always remain the Congress's "loyal soldier".
Further, Rahul wanted a non-Gandhi as party president
For the most part of its decades-old existence, Congress has always had a member of the Gandhi family at the helm of affairs. However, Rahul had clarified that no one from the family will succeed him, sending a wave of shock within the party.
At CWC meet, five groups were formed
Earlier in the day, CWC held a crucial meeting. Reportedly, Rahul didn't want to leave the decision on the old guards and wanted wider talks. Thereafter, five groups were formed to consult with state units. The sub-committees, reports said, wanted Rahul to continue as their leader, but he showed reluctance in accepting the post. Finally, Sonia Gandhi was chosen to lead the party.
Tharoor said the inordinate delay is hurting Congress
Notably, some Congress have opined that the inordinate delay in selecting the new chief is harming the party. "Until someone bells the cat, we will continue doing this behind doors in hushed whispers... This is not the right way, we should engage and inspire the citizens of the country... The fact that we don't have an interim president discredits the party," Tharoor had said.