Article 370 revoked: National Conference approaches SC, calls move 'illegal'
Article 370 revoked: National Conference approaches SC, calls move 'illegal'
Aug 10, 2019, 03:40 pm
3 min read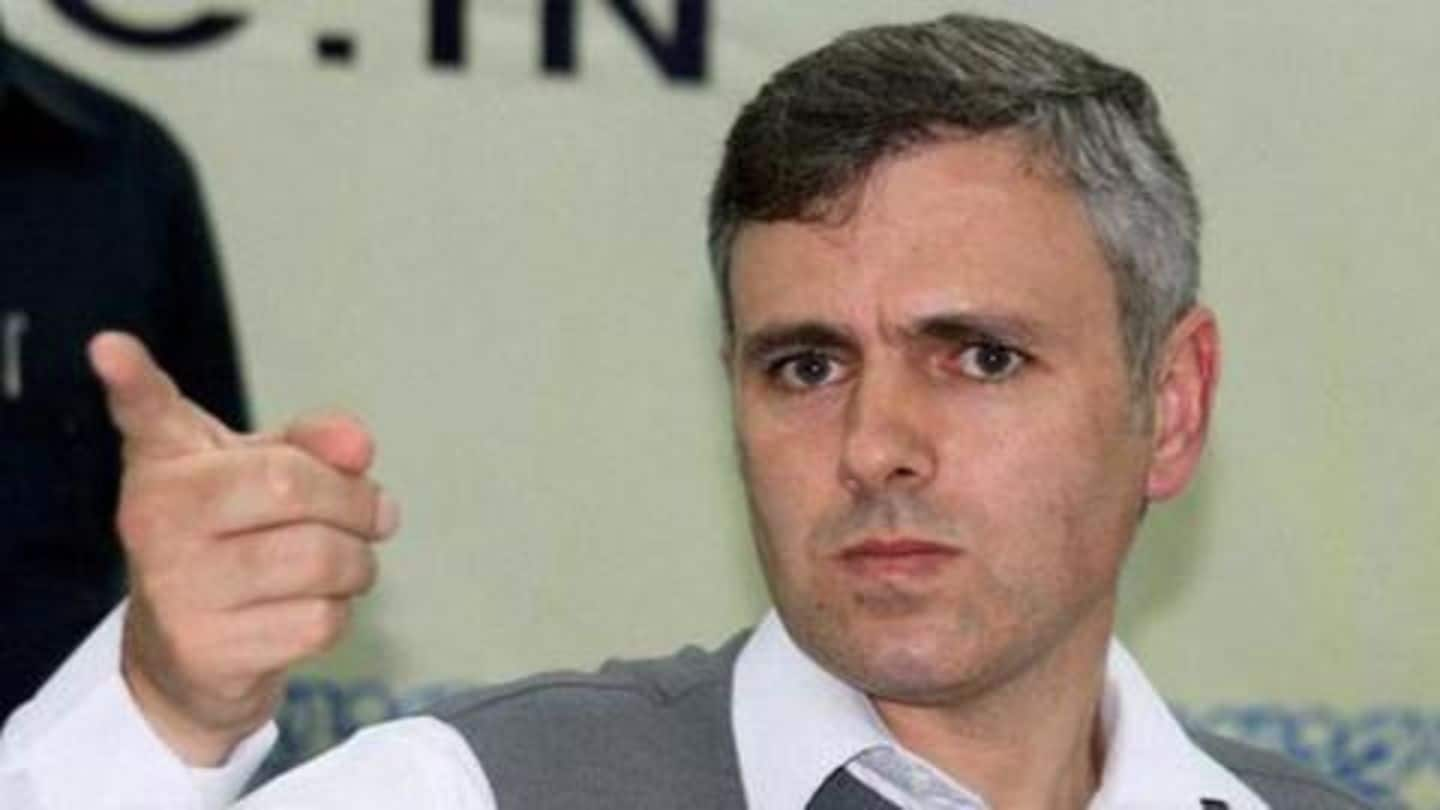 National Conference has approached the Supreme Court challenging the Centre's decision of revoking Article 370 as well as dividing Jammu and Kashmir into two Union Territories. Two MPs, Akbar Lone and Hasnain Masoodi, filed a petition in the top court calling the move "illegal". NC opines that removing J&K's special status will hamper the area, and have far-reaching consequences. Here are more details.
Context: BJP-led Centre's big move got opposition's ire
In a historic move, Centre on Monday scrapped provisions of Article 370 which gave J&K a special status. The move was staunchly opposed by some opposition parties, including Congress, DMK, PDP, and NC. Congress said no government can change the status of J&K, and passed a resolution regarding the same at the end of its CWC meeting, held earlier this week.
Earlier, Omar Abdullah called Centre's move a betrayal
NC leader and former J&K CM Omar Abdullah has been extremely vocal about his disdain for Centre's decision. When Home Minister Amit Shah moved the proposal in Rajya Sabha on August 5, Abdullah called it a total betrayal of trust. "Government of India has resorted to deceit and stealth to lay the ground for these disastrous decisions," Abdullah said in a statement.
In petition, MPs claimed President took Union Cabinet's advise
The MPs of Abdullah's party argued in the petition that the President was acting on advise of Union Cabinet so it amounts to "same constitutional functionary taking its own consent, to effect a fundamental structural change without consultation or concurrence of the persons affected by that change, or their elected representatives". Hence, the move is arbitrary and defies the law, the petition read.
Interestingly, Omar and other politicians have been detained
It's important to note that Abdullah has been under detention since Monday, just like his political rival Mehbooba Mufti, another former CM of the state. Nearly hundreds of politicians of J&K have been detained by Centre in the last week. The government took these steps to "deal" with an anticipated fallout but the decision to lock up opposition leaders has gained criticism.
Earlier, PDP MPs attempted to tear the constitution
When Shah moved the proposal MPs of Mufti's party, namely Nazir Ahmad Laway and MM Fayaz lodged an unusual protest. They tried to tear the constitution, forcing chairman Venkaiah Naidu to ask security personnel to escort them out. Fayaz also tore his kurta. In fact, Mufti had tweeted, "There is no other way but to oppose this illegal & unconstitutional onslaught on our dignity."