#Article370Scrapped: Congress says no government can change J&K's status
#Article370Scrapped: Congress says no government can change J&K's status
Aug 07, 2019, 01:40 pm
2 min read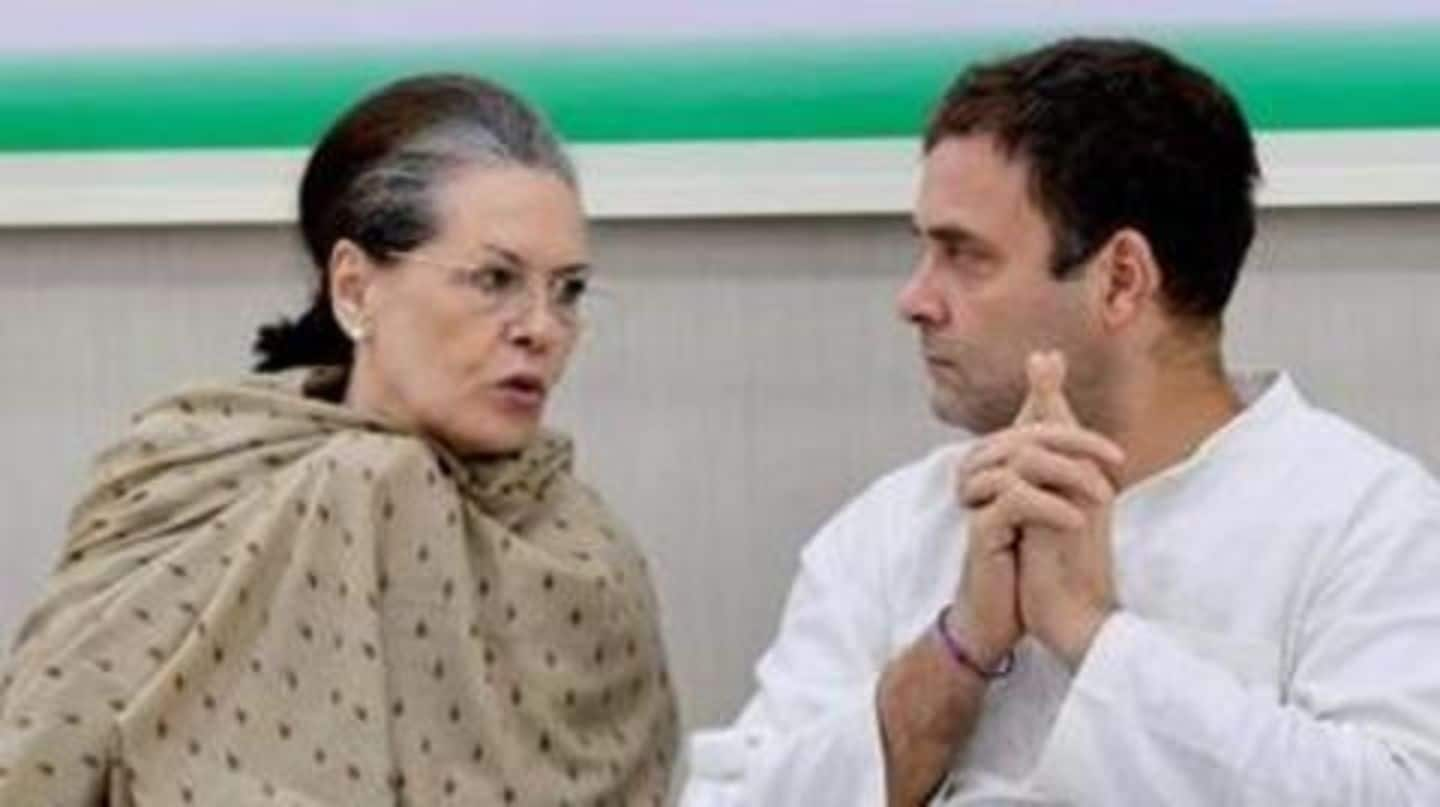 Congress is not moving an inch from its stand on Article 370. The grand old party on Tuesday reiterated that no government can change the status of Jammu and Kashmir, saying it "acceded" to India as one state. The party made the comments after the CWC meeting concluded. To note, after the Rajya Sabha, the J&K Reorganisation Bill was passed in Lok Sabha too.
Context: J&K became UT, doesn't enjoy special status anymore
On Monday, Union Home Minister Amit Shah moved a proposal to rip J&K of its special status, which allowed citizens of the northernmost state to follow a separate set of laws. Further, the state was also divided into two Union Territories- J&K and Ladakh. Shah said this move will keep a check on corruption, terrorism, and ensure the development of the state.
Interestingly, Congress miffed with how BJP changed Article 370
BJP's big Kashmir move got support from parties like BJD, BSP, Shiv Sena, SAD, AIADMK, and AAP. However, Congress opposed it. At the meeting of CWC, the top decision-making body, Congress deplored the "unilateral, brazen and totally undemocratic" manner in which Article 370 was changed. The meeting was attended by former party president Rahul Gandhi, UPA chairperson Sonia Gandhi, Dr. Manmohan Singh, and P Chidamabaram.
After meeting, Congress passed a resolution slamming Centre
"Jammu & Kashmir acceded to India as one State and no government has the power to change its status or divide it or reduce any part of it to a Union Territory," the resolution passed after the meeting read.
However, Congress is divided over Kashmir issue
It's important to note that not all Congress leaders agree with the party's opinion on the matter. On Monday, the party's chief whip in Lok Sabha, Bhubaneswar Kalita, quit protesting Congress' stand. He called it "suicidal". Later leaders like Jaiveer Shergill, Deepender Hooda, Janardan Dwivedi, and surprisingly Jyotiraditya Scindia, also said they were in favor of revoking the contentious article from the constitution.
Congress failed to read BJP's signs, was outsmarted
Despite BJP's indications that something big might happen in J&K (troops were deployed, tourists were asked to return home, and Section 144 was imposed), Congress couldn't prepare its rebuttal. And when it was given a chance to raise questions, it gave the opportunity to Adhir Ranjan Chowdhury who committed a blunder by asking how was J&K an "internal matter".