#Article370: Bill to bifurcate Jammu and Kashmir tabled in Parliament
#Article370: Bill to bifurcate Jammu and Kashmir tabled in Parliament
Aug 05, 2019, 03:36 pm
2 min read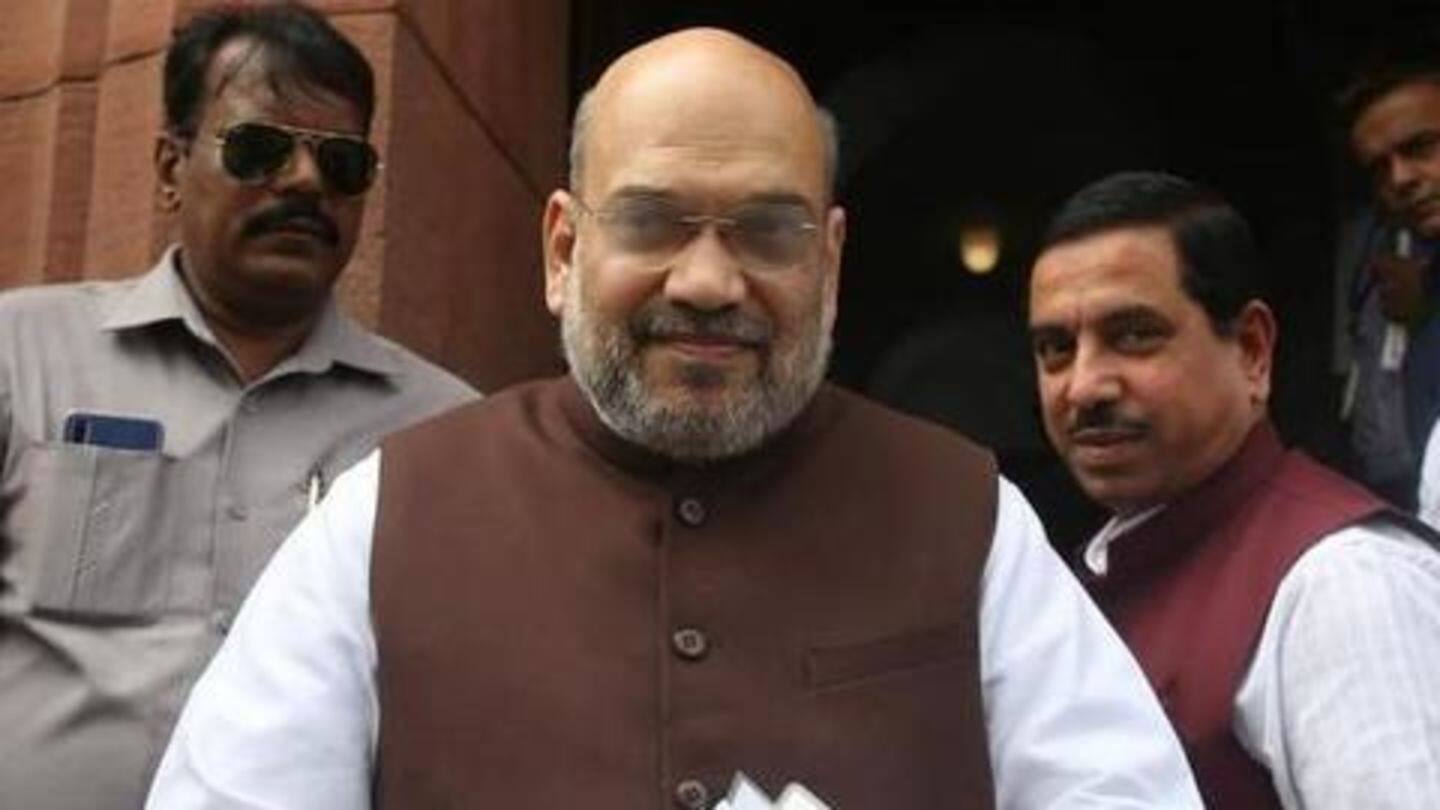 Hours after revoking Indian Constitution's Article 370, which bestowed special status to Jammu and Kashmir, Home Minister Amit Shah moved a Bill to bifurcate the state into two Union Territories. Shah tabled the Reorganization Bill on Monday in Rajya Sabha. The Bill is expected to be passed in the Upper House today and will be brought to Lok Sabha on August 6. Here's more.
BJP changed J&K's map, gave new image to Ladakh
To note, Article 370, which was introduced in the Constitution as a temporary solution, stopped the Centre from changing the borders of the state. However, after it was abolished, redrawing the map became easier. Apparently, Centre decided to make Ladakh a union territory (without legislature) considering its rocky terrain. The Parliament was informed that people of Ladakh have been demanding a UT since long.
Keeping terror threats in mind, Centre made J&K a UT
"Keeping in view the prevailing internal security situation, fuelled by cross border terrorism in the existing state Jammu and Kashmir, a separate Union Territory fo Jammu and Kashmir is being created. The Union Territory of Jammu and Kashmir will be with the legislature," Centre said.
Can BJP get the Bill passed in Rajya Sabha?
In all likeliness, BJP will not face problems in getting the Bill passed in Rajya Sabha. Despite not having a favorable majority, the party's floor management worked wonders and it got bills like Triple Talaq, Anti-terror UAPA Bill, and RTI Bill passed. The party has already issued a whip to all MPs to be present in the Parliament from August 5 to August 7.
BJP's move got support from unlikely allies
It's interesting to note that BJP introduced the Bill in Rajya Sabha, and not Lok Sabha. This shows the party was confident of sailing through in the Lower house without any hindrance. Not only does it enjoy a majority there, but it also has the support of parties like BSP, BJD, Shiv Sena, AIADMK, AAP, YSR Congress, and TRS.