Tej Bahadur Yadav can't contest from Varanasi, SC rejects plea
Tej Bahadur Yadav can't contest from Varanasi, SC rejects plea
May 09, 2019, 01:08 pm
3 min read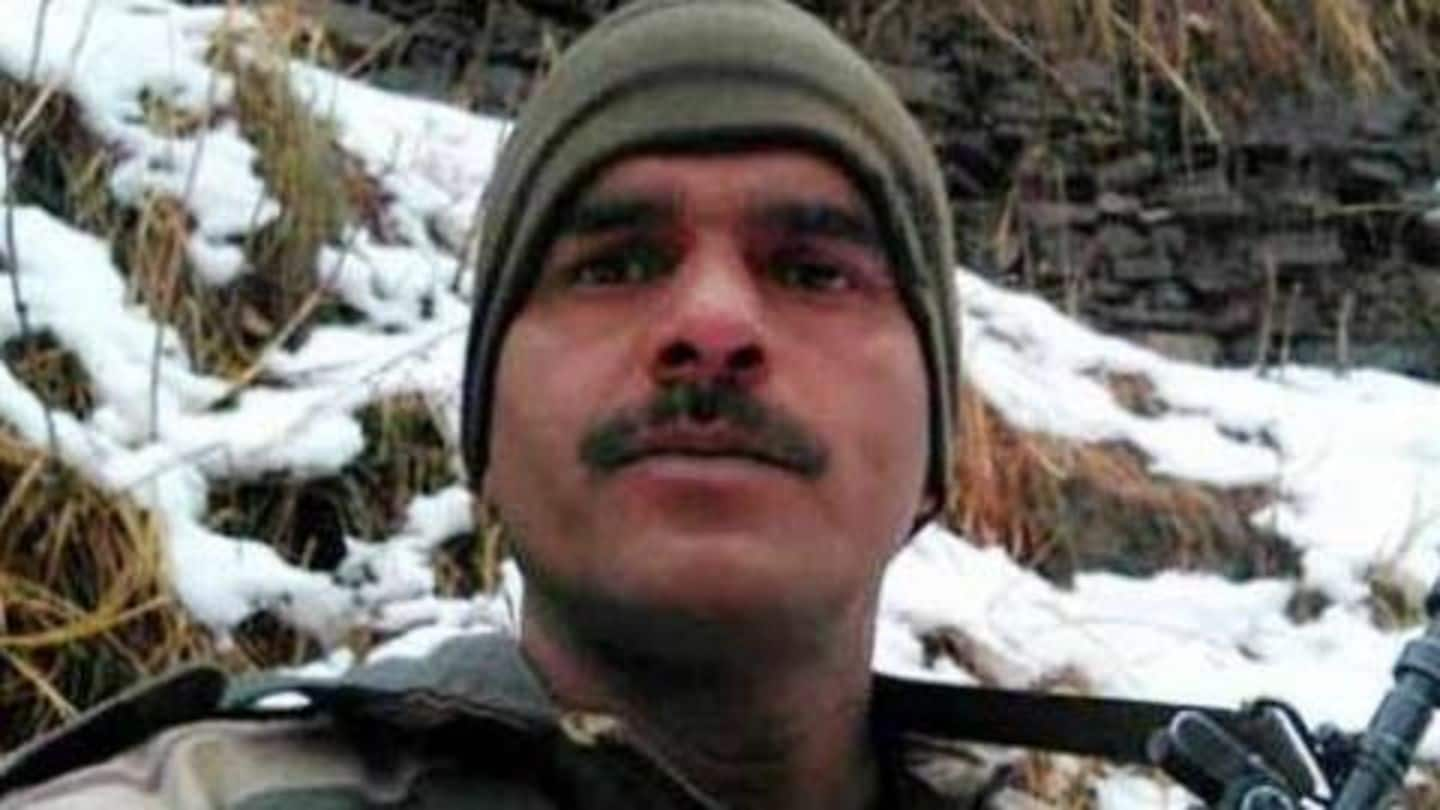 In a big blow to former BSF jawan Tej Bahadur Yadav, the Supreme Court refused to entertain his plea in which he challenged Election Commission's decision to cancel his nomination. The Samajwadi Party fielded Tej from Varanasi to take on Prime Minister Narendra Modi. After he filed papers, EC canceled his nomination citing some discrepancies in the application. Subsequently, Tej approached the top court.
A little about the soldier who made headlines
Tej rose to headlines in 2017 when he complained about poor food served to jawans. After his viral videos started a conversation, Tej was dismissed from services as he showed reluctance to "do hard duties". The sacked soldier said he would contest from Varanasi as an independent candidate but later joined SP. Akhilesh Yadav's party replaced Shalini Yadav and gave the ticket to Tej.
Tej filed nomination on April 29 but it was dismissed
Along with his friends and followers, Tej filed his nomination on April 29, only to be rejected. The Returning Officer (RO) dismissed his application on the ground that he didn't furnish proper documents. According to law, a person dismissed from central job can't contest polls for 5 years. Tej was also required to submit NOC to prove he wasn't dismissed on corruption/disloyalty charges.
Tej claimed EC was helping PM Modi
However, the mahagathbandhan candidate saw conspiracy in EC's decision. He claimed the polling watchdog wanted to favor PM Modi. "It seems the decision was taken keeping in mind the sensitivity of the contest in Varanasi constituency and to give a walkover to the candidate of the ruling party by disqualifying the petitioner whose candidature was gaining momentum," his plea read.
Tej claimed he wasn't given time to furnish documents
About the documents which were demanded, Tej said he was dismissed from BSF on grounds of indiscipline. So, asking him to produce a NOC is illegal. He also contended that EC didn't give him enough time to submit the papers. When he approached SC, CJI Ranjan Gogoi-led bench directed the EC, verbally, to look into his complaints. But the case wasn't strong enough.
Tej's counsel Prashant Bhushan failed to convince top court
Tej was represented in the court by senior lawyer Prashant Bhushan who claimed he was illegally "prevented from contesting the election". Bhushan underlined that Tej wasn't questioning the election but the reason due to which his nomination was canceled. But CJI Gogoi-led bench wasn't convinced with the submissions. The bench said, "We don't find any merit to entertain this petition."
Will Varanasi really see a walkover by PM Modi?
With Tej's nomination being canceled, the field of Varanasi is clear for PM Modi. What makes this argument more believable is the fact that Congress has placed its bets on a losing horse. Ajay Rai had contested against PM Modi in 2014 as well and got fewer votes than AAP chief Arvind Kejriwal. Varanasi votes on May 19. Results will be declared on May 23.