Varanasi: EC cancels nomination of PM Modi's opponent Tej Bahadur
Varanasi: EC cancels nomination of PM Modi's opponent Tej Bahadur
May 01, 2019, 04:25 pm
3 min read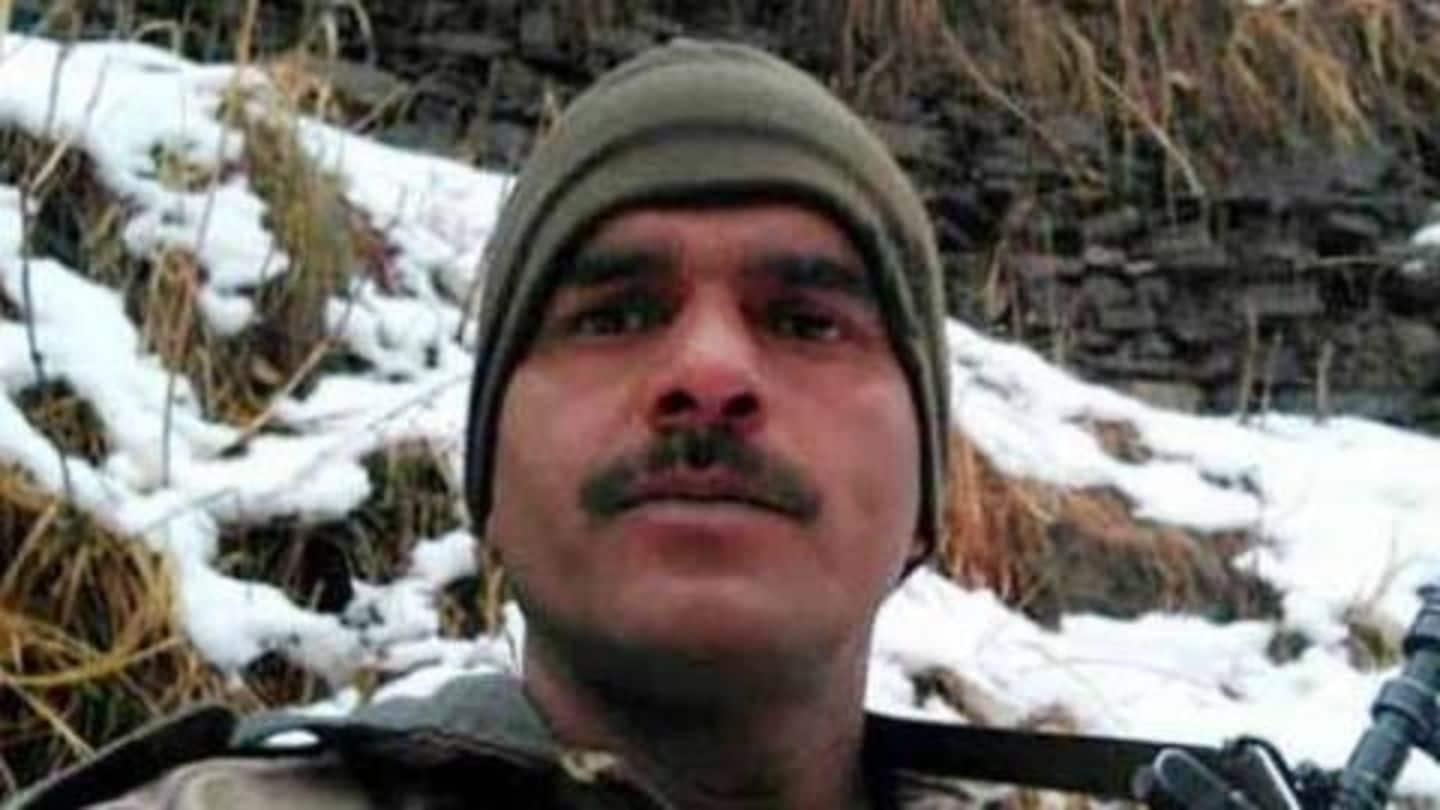 On Wednesday, the Election Commission canceled the nomination of Tej Bahadur Yadav, the former BSF jawan, who was contesting from Varanasi as a Samajwadi Party candidate opposite Prime Minister Narendra Modi. The top-polling body cited discrepancies in his application but Tej dismissed the charges. He said he would go to the Supreme Court. Varanasi will vote on May 19. Here's what happened.
SP replaced Shalini Yadav with Tej
Interestingly, Tej was not the grand alliance's first choice for the seat in the holy town. SP had earlier announced it would field Shalini Yadav. However, on Monday, Tej filed his nomination in the presence of SP spokesperson. Speaking about the development, Tej said EC asked him to furnish documents by 6:15 PM on Tuesday. Despite meeting the deadline, his nomination was canceled, he said.
Tej's supporters got angry after his nomination was canceled
Two years ago, Tej complained about poor food
Tej hogged headlines in 2017 when he made a series of videos to complain about the food served to soldiers. He was posted in Srinagar at the time and his videos led to an inquiry. However, Tej was removed from his duty on charges that he shied away from "hard tasks". Tej, a resident of Haryana, claimed he was wrongfully persecuted.
For his electoral debut, Tej chose high-end seat
Before SP inducted him in the party, Tej was supposed to fight polls as an independent candidate. He had said he wasn't concerned with winning or losing but wanted to shed light on important issues. He alleged the Centre ignored paramilitary forces and didn't keep its promises. Tej said several parties approached him, but he rebuffed their offers. Finally, he joined SP.
Meanwhile, Arvind Kejriwal congratulated SP for fielding Tej
Tej's candidature got attention in political corridors with AAP-chief Arvind Kejriwal welcoming SP's move. "On one hand there is a person who risked his life for the country and lost his job to fight for the rights of jawans, while on the other hand there is this person who fired a jawan who raised his voice and asks votes over martyred soldiers," he tweeted.
Last week, PM Modi showed his strength via roadshow
Varanasi is extremely dear to BJP. If PM Modi's last week roadshow is anything to go by, it confirms he will have an easy win this time as well. Especially when Congress failed to put up a strong contender. Instead of Priyanka Gandhi Vadra, who herself hinted at her candidature from Varanasi, Congress fielded Ajay Rai, who polled fewer votes than Kejriwal in 2014.