SP replaces Varanasi candidate, fields sacked-soldier Tej Bahadur against Modi
SP replaces Varanasi candidate, fields sacked-soldier Tej Bahadur against Modi
Apr 29, 2019, 05:14 pm
3 min read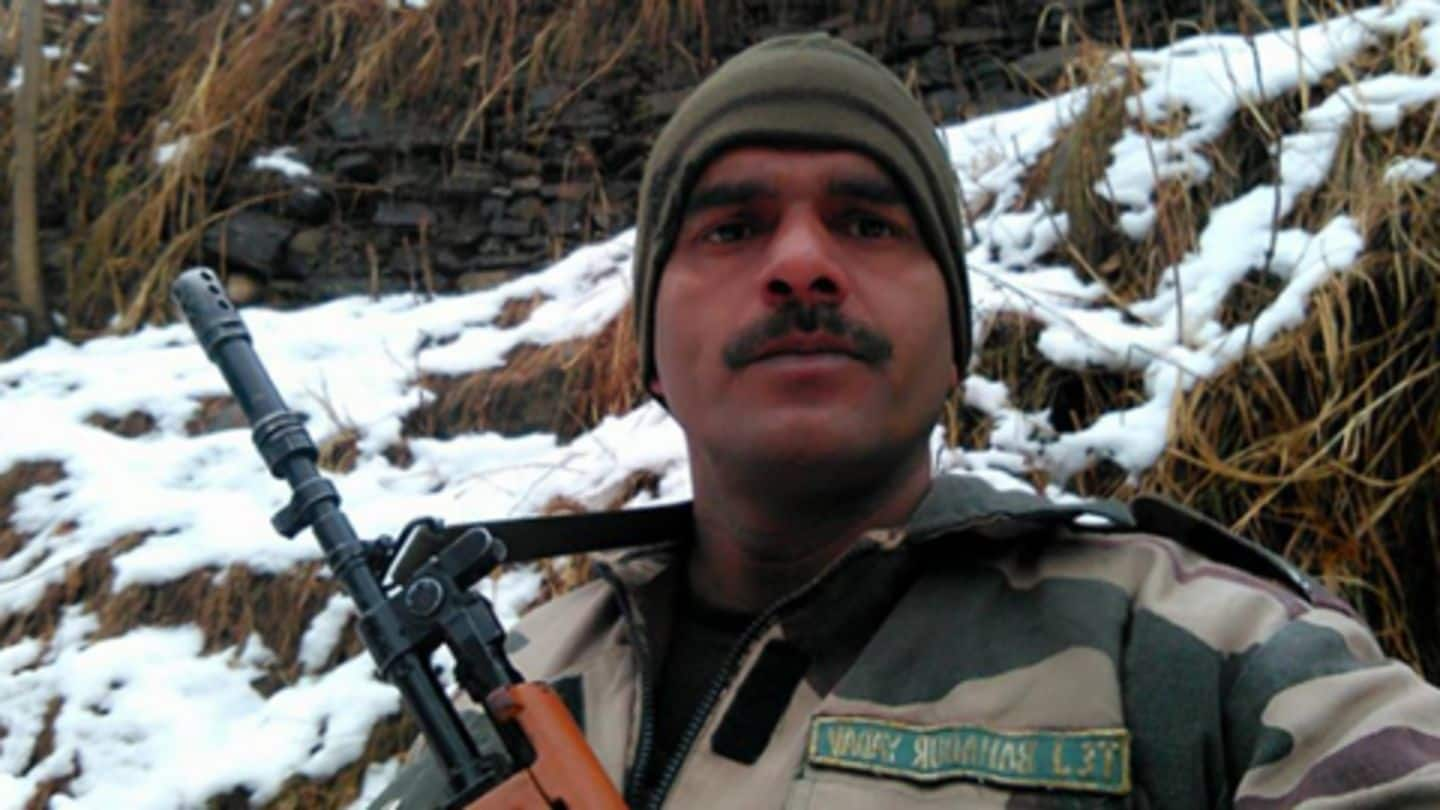 In what seems like a bid to make the battle for Varanasi in elections more interesting, Samajwadi Party replaced its candidate with Tej Bahadur Yadav, the sacked BSF jawan who had complained about poor food. SP, BSP and RLD's ally, had earlier named Shalini Yadav for the seat. Separately, Tej had said he would fight as an independent candidate. But, what changed now?
Tej started conversations around soldiers' conditions, was dismissed
To recall, Tej stoked controversy in 2017 when he posted some videos to highlight the plight of soldiers. He asked how can soldiers survive in inhumane conditions if they are served burnt rotis and tasteless dal. Though an inquiry was ordered, it didn't end well for Tej. He was dismissed on grounds of failing to perform "hard duties". He claimed he was punished wrongfully.
PM Modi didn't keep his promise, said Tej earlier
Earlier, Tej had said several parties approached him, but he turned down their offers. He wasn't thinking about winning. "My motive is not to win or lose. It is to highlight how this government has failed the forces, especially paramilitary forces," he had said. Tej added Prime Minister Narendra Modi didn't keep his promises and asked why were Pulwama soldiers not given martyr status.
Now, Tej filed his nomination as an SP candidate
SP announced Shalini's name a few days ago. She had dumped Congress to join Akhilesh Yadav's party, reportedly, after she was promised the Varanasi seat. But by placing its bets on Tej, SP has shown it wants to make the battle more interesting. Tej filed his nomination as an SP candidate, a short while ago. He was accompanied by SP spokesperson Manoj Rai Dhoopchandi.
Here's what SP tweeted about the development
सेना के जवान तेज़ बहादुर जी को वाराणसी से समाजवादी पार्टी का टिकट दिया गया है।

— Samajwadi Party (@samajwadiparty) April 29, 2019
Meanwhile, PM Modi submitted nomination after grand roadshow
Interestingly, PM Modi is contesting from the temple town for the second time. In 2014, after winning Kashi and Vadodara, he kept the former constituency. Last week, PM Modi filed his nomination after holding a grand roadshow. Nearly 6 lakh people, according to BJP, attended the over 7 km journey. He thanked residents and said he would return after winning polls.
Priyanka Gandhi Vadra was 'supposed' to contest form Varanasi too
For weeks now, Congress toyed with the idea of fielding general secretary Priyanka Gandhi Vadra from Varanasi. Priyanka, herself, dropped several hints. But Congress gave a ticket to Ajay Rai, who lost in 2014 as well. As the decision showed Congress shies away from a tough fight, Priyanka said it was "collective decision". She said her presence is required in several constituencies.