Poonam Sinha is richer than husband Shatrughan, their assets reveal
Poonam Sinha is richer than husband Shatrughan, their assets reveal
May 01, 2019, 11:05 am
2 min read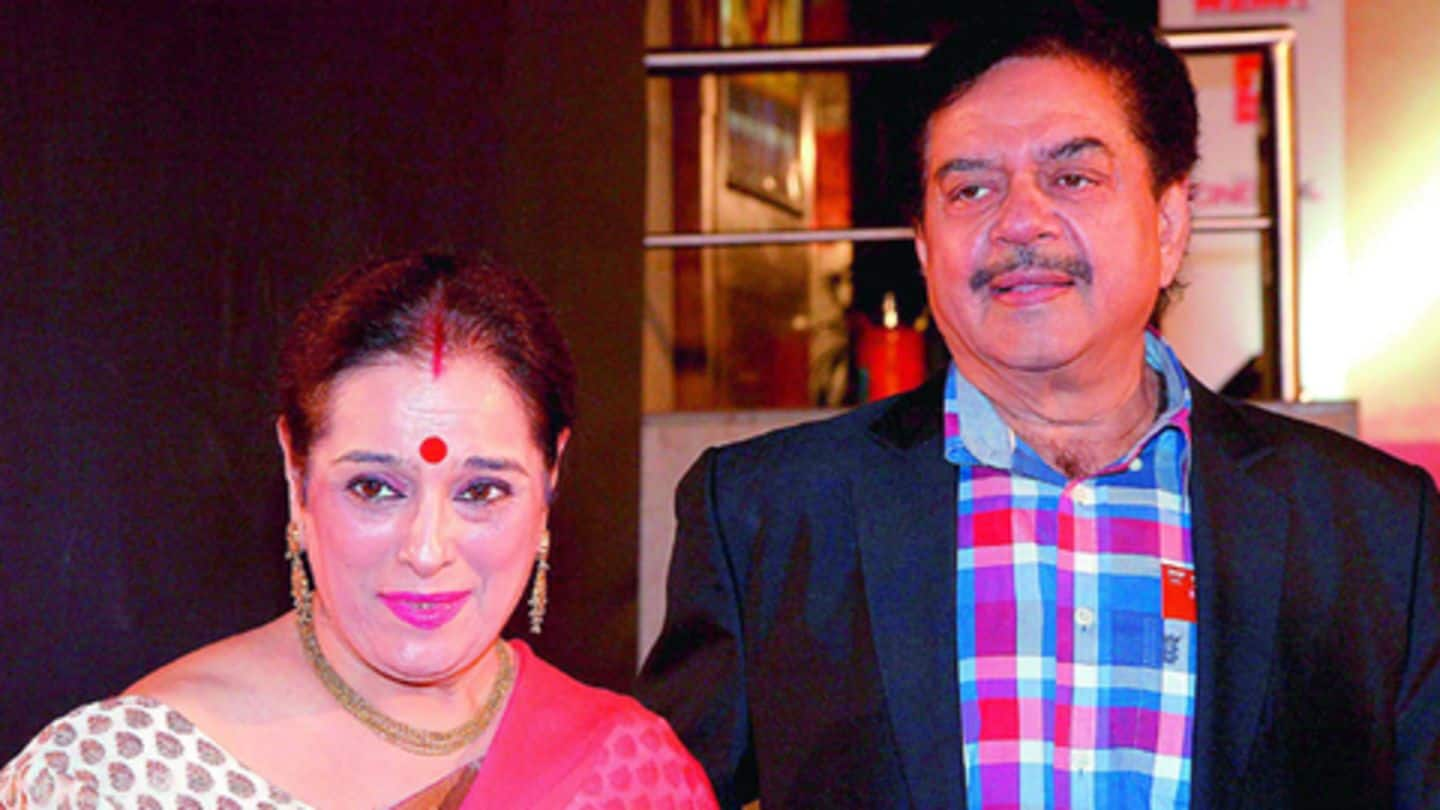 On Monday, Congress' Shatrughan Sinha, who is contesting from Bihar's Patna Sahib, declared his assets worth Rs. 112.22 crore. But he is still poorer as compared to his wife Poonam, who is Samajwadi Party's candidate from Lucknow. Poonam's assets are worth Rs. 193 crore and she is the richest candidate who is trying her fate in the fifth phase of elections. Here's more.
Shatrughan owns seven cars
Shatrughan, who recently switched from BJP to Congress, owns seven cars, he declared in his affidavit. The actor-turned-politician has movable assets worth Rs. 8.6 crore and immovable assets worth Rs. 103.61 crore. He has Rs. 4.58 lakh as cash in hand. The affidavit added he has Rs. 2.74 crore as fixed deposits and Rs. 29.10 lakh as investments in shares, bonds, mutual funds.
Meanwhile, Shatrughan owes money to daughter Sonakshi
Though Shatrughan hasn't taken any loans from banks, he owes Rs. 10.59 crore to his daughter Sonakshi Sinha. Shatrughan revealed his annual income dipped from Rs. 1.28 crore in 2015-16 to Rs. 63.87 lakh in 2018-19. Interestingly, Shatrughan's opponent, Ravi Shankar Prasad has movable assets of Rs. 18.35 crore and immovable assets of Rs. 3.74 crore. He owns three cars and doesn't have loans.
Poonam is the richest candidate of fifth phase
Like her husband, Poonam has also borrowed money from daughter Sonakshi. She owes Rs. 16.18 crore to her actress-daughter. Poonam, the richest candidate in the fifth phase, is followed by Vijay Kumar Mishra, Pragatisheel Samajwadi Party (Lohia) candidate from Sitapur. Mishra has assets worth Rs. 177 crore. Jayant Sinha, BJP's candidate from Hazaribagh, took the third spot by declaring assets worth Rs. 77 crore.
Six candidates of fifth phase of polls are illiterate
According to National Election Watch (NEW) and Association for Democratic Reforms (ADR), 184 of 668 candidates of the fifth phase have assets more than Rs. 1 crore. The average assets per candidate stood at Rs. 2.57 crore. 264 candidates in the fray have studied between Class 5 and 12 while 348 are graduates (or above). 43 candidates are literate and six candidates are illiterate.
It seems Congress' candidates are the richest
"Among major parties, 48 BJP candidates have average assets of Rs 6.91 crore, 45 Congress candidates have average assets of Rs 8.74 crore, 33 BSP candidates have average assets of Rs 3.32 crore, and 9 SP candidates have average assets worth Rs 31.57 crore," ADR said.