Andhra Pradesh: Chandrababu Naidu, son, put under house arrest
Andhra Pradesh: Chandrababu Naidu, son, put under house arrest
Sep 11, 2019, 10:48 am
3 min read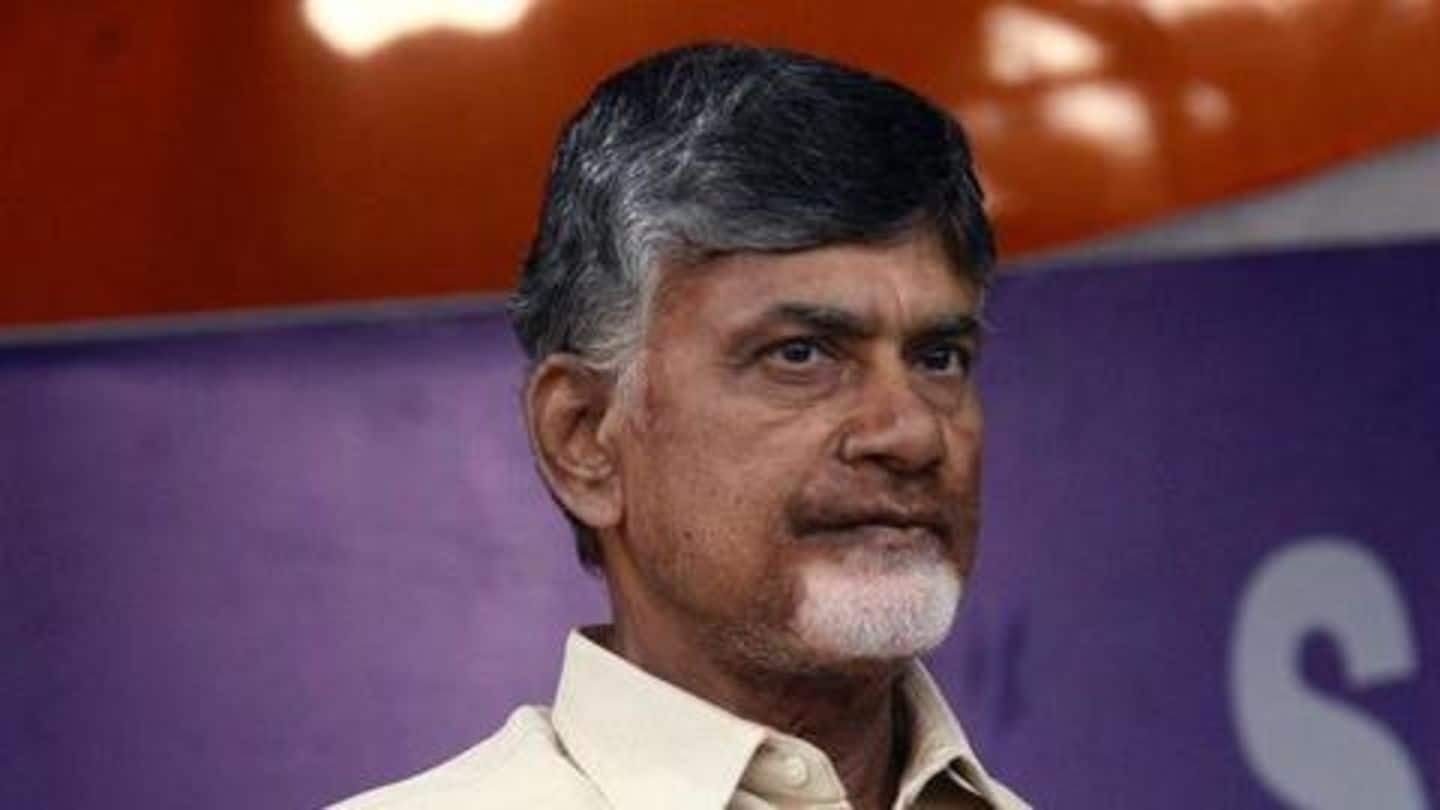 In Andhra Pradesh, the political rivalry between YSR Congress and Telugu Desam Party (TDP) took a new turn after former Chief Minister Chandrababu Naidu was put under house arrest to prevent him from participating in a protest against the current government, led by Jagan Reddy. Naidu's son Nara Lokesh and several other TDP leaders also met the same fate, reports said on Wednesday.
Dark day for democracy: Naidu
TDP, which governed the state before Reddy, planned a protest against the alleged intimidation by YSR Congress. The party claimed several TDP workers have been killed in the recent weeks on ruling party's "behest". Meanwhile, the former CM began his fast at 8 am today, and it will go on till 8 pm. He called the series of events a "dark day for democracy".
TDP workers were taken into custody, Section 144 was imposed
Reportedly, TDP workers and leaders who went towards Naidu's residence were taken into preventive custody. Further, Section 144 was imposed in Narasaraopeta, Sattenapalle, Palnadu and Gurajala regions Defending its action, police said TDP didn't have proper permission to take out its "Chalo Palnadu" rally. Palnadu has become a hotbed of political violence after Reddy registered a historic victory in May elections.
Check out the spot visuals here
The rally was supposed to start from Guntur till Palnadu
This massive agitation by TDP was announced by Naidu on Sunday when he interacted with party workers. Giving a "Chalo Palnadu" call, he asked cadre to take out a rally from TDP office in Guntur till Atmakur village in Palnadu. TDP workers have been coming to Hyderabad since last week, claiming the rampant violence is making their lives difficult.
It is my fundamental right to protest: Lokesh
Earlier in the day, Lokesh was seen having an altercation with police. He reportedly said, "It is my fundamental right to protest." Some of the TDP leaders who were put under house arrest are Devineni Avinash, Kesineni Nani, Bhooma Akhilapriya, Tangirala Sowmya, and Rajendra Prasad. Earlier, Home Minister Mekathoti Sucharitha said TDP leaders won't be allowed to disturb the state's tranquility.
Interestingly, YSR Congress also planned a similar march
In a first of its kind, TDP set up "rehabilitation center" for victims of alleged violence. To counter TDP's rally, YSR Congress planned a similar march in the same area. Claiming that false cases were filed against their workers and leaders, Jagan Reddy's party asked people to come forward with their complaints. Meanwhile, police requested people to not participate in activities which might hamper peace.