Telangana: Following raid by police, politician tries committing suicide
Telangana: Following raid by police, politician tries committing suicide
Nov 27, 2018, 01:19 pm
2 min read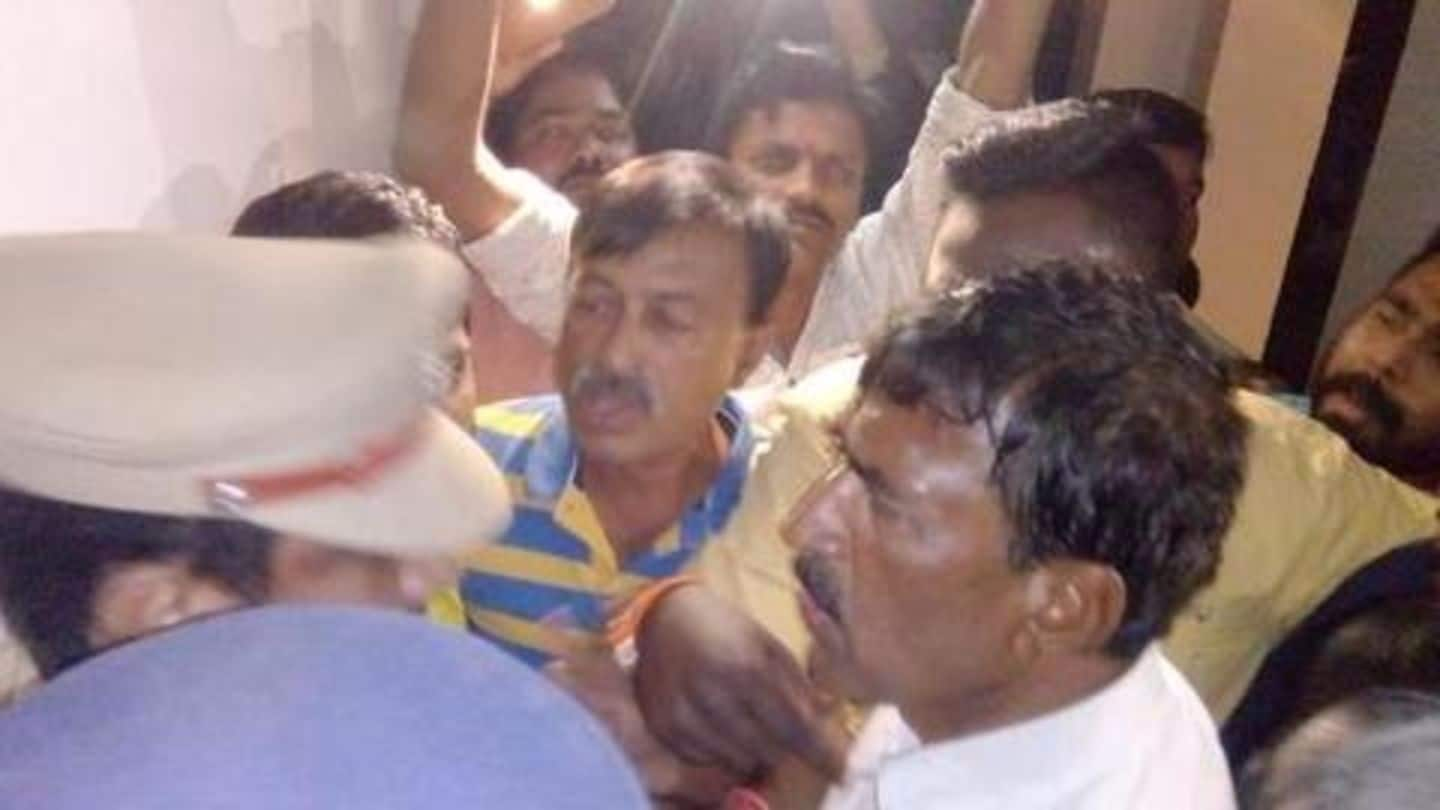 High voltage drama ensued at the residence of politician Vanteru Pratap Reddy on Monday, as he attempted to take his life, following a raid by police. In the upcoming assembly elections, Reddy is contesting from Gajwel constituency, on a People's Front ticket. Telangana Chief Minister K Chandrasekhar Rao is also seeking to win the seat. Reddy alleged police tried to 'kill him'.
Police learned of illegal activity, went to check
Police said they got a whiff that illegal activity took place at his home. Senior police officer PV Padmaja said they learned alcohol was being distributed at his home and illegal actions related to money were taking place. They reached his residence to check and Reddy's supporters blocked their way. Padmaja revealed they did not find anything at his residence.
Reddy claims police tried to kill him, they deny allegations
About their experience, Padmaja said Reddy's supporters misbehaved with the officials. He added, "He (Reddy) poured petrol on himself, tried to attempt suicide and created drama. There was nothing found and seized from his residence." Meanwhile, Reddy claimed police barged into his residence and tried to kill him by setting him on fire.
Earlier, he staged a dharna alleging harassment
Notably, Reddy alleged he was harassed and spoke about illegal surveillance on him. To protest about the same, he had staged a dharna outside the office of the returning officer on Sunday. Police authorities forcefully removed him and he was taken to Yashoda hospital in Hyderabad. Ahead of polls, security in Telangana has been beefed up and authorities are keeping eye on illegal activities.
KCR dissolved the Assembly, resulting in early polls
The 119 constituencies of Telangana will go to polls on December 7, and the result will be announced on December 11. The state witnessed early polls after KCR dissolved the Assembly, as he wanted elections before the general one in 2019.