Telangana: Early polls imminent as KCR-led Cabinet dissolves Assembly
Telangana: Early polls imminent as KCR-led Cabinet dissolves Assembly
Sep 06, 2018, 02:41 pm
2 min read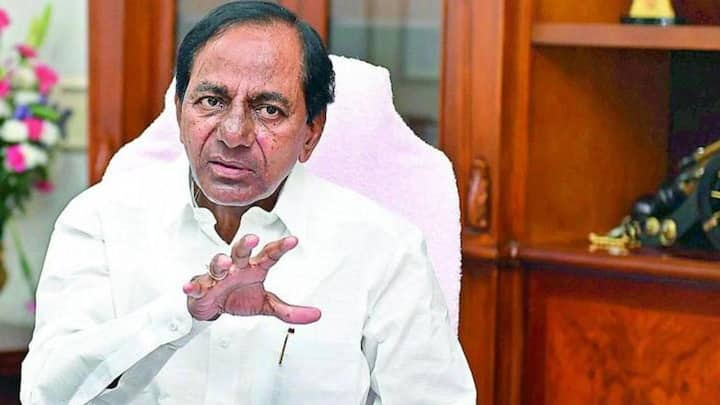 Telangana is all set to enter early polls as the government led by K Chandrasekhar Rao passed a resolution to dissolve the State Assembly on Thursday. Notably, the state was to go to polls next year. After a meeting with Cabinet ministers, the CM headed to Raj Bhavan to meet Governor ESL Narasimhan and submitted the copy of the resolution. Here's more.
TRS doesn't want national issues to overpower state's
For long now, KCR has been batting for early polls to ensure general elections' mood doesn't overpower local issues of the state. KCR's Telangana Rashtra Samithi (TRS) also hopes to paint a picture about Congress hindering development in the state. In the 2014 elections, which happened soon after Telangana was formed, TRS won 63 out of 119 Assembly seats and 11 out of 17 Lok Sabha seats.
Cabinet dissolved, what does this mean for Telangana politics?
In what can be seen as a show of strength, KCR held a mega rally on Sunday. He is pinning his hopes on the Election Commission to announce polls in the state along with Mizoram, Madhya Pradesh, Chhattisgarh and Rajasthan, which would go into polls later this year. The BJP, on the other hand, has asked President's rule to be imposed in the state.
There's a reason why Cabinet meeting happened on Thursday
There's a reason behind KCR choosing September 6 as the date for Cabinet meeting and the resolution. Those close to him have said the Chief Minister considers 6 as his lucky number, and hopes announcing election on September 6, will prove beneficial for him. A strong believer of numerology, vaastu and astrology, KCR keeps them in mind while making political decisions.
Through mega rally on Friday, KCR to kick-start election campaign
Reportedly, he will kick-start his virtual election campaign on Friday by addressing a rally in Husnabad in Siddipet district. The rally is called 'Praja Deevena Sabha', and KCR wishes to reach out to people for his second successive term. "In 2014, too, KCR began his election campaign from Husnabad. Now, he is going to sound the poll bugle from this place again," irrigation minister said.