#RoadTo2019: Politicians' words are getting filthier. We have compiled few
#RoadTo2019: Politicians' words are getting filthier. We have compiled few
Nov 26, 2018, 07:36 pm
3 min read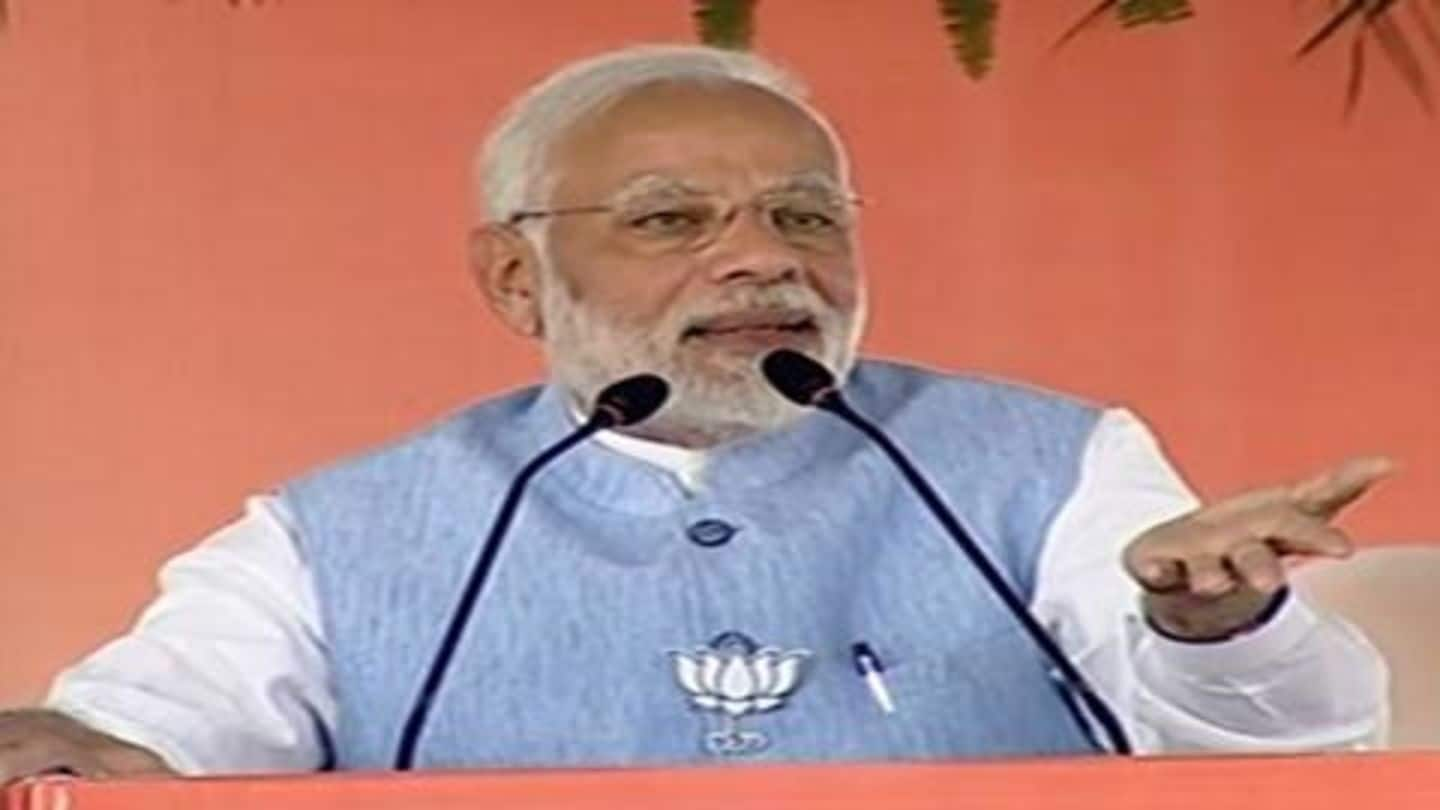 The results of polls in five states, namely Chattisgarh, Madhya Pradesh, Rajasthan, Mizoram, and Telangana, will be announced on December 11. These assembly elections will set the tune for the Lok Sabha polls in 2019. Naturally, the campaign is going on in full swing and has brought out the worst of the politicians. Recently, the attacks have got personal, and the discourse uglier. We take a look at all the upsetting, troubling and derogatory remarks.
Our pradhan sevak is leading by a huge margin
That Prime Minister Narendra Modi is an excellent speaker and crowd puller isn't debatable. He is probably the best archaeologist we have, given his penchant for digging up past to slam Congress. He began with questioning the policies of India's first Prime Minister Jawaharlal Nehru and hasn't stopped at his great-grandson Rahul Gandhi either. The attacks have been deeply personal, and equally distressing.
What have your nana-nani done, PM Modi asked Rahul Gandhi
At an election rally in Amikapur, Chhattisgarh, PM Modi said, "Did you (Rahul Gandhi) lay down water pipelines? Did your nana-nani, dada-dadi (grandparents) lay it down? And did Raman Singh come and destroy it?" About the 26/11 attacks in Mumbai, PM Modi on Monday said, when they happened Congress was in power in both Centre and state. Even acts of terror are politicized.
Shah's words are no better, neither are Chouhan's
Our political parties have fallen too far off sanity and their speeches are proof. At a rally in Madhya Pradesh, BJP President Amit Shah said, "He (RaGa) is chanting kisan day and night and once the elections are over, he would put on his shirt and trousers and would leave for a vacation abroad." While MP CM Shivraj Singh Chouhan said, "Ye to thahre pardesi sath kya nibhayenge. Kaam to Mama hi Ayega."
Unfortunately, the other side has been equally worrying
If you thought BJP leaders are the only ones spewing venom, they aren't. The other side, Congress, is equally responsible for making the political discourse ugly. A video which went viral, showed former Union minister Vilasrao Muttemwar saying, "The world knows who the father of Rahul Gandhi was, who the grandmother of Rahul Gandhi was, but nobody knows the name of Modi's father."
PM Modi's mother was also dragged, so was his caste
Notably, senior Congress leader Raj Babbar said the rupee was falling like PM Modi's mother's age. He said, "Today, the rupee's valuation has dropped so low, that it is inching closer to your beloved mother's age." Separately, senior Congress leader CP Joshi had said PM Modi has no business talking about Hinduism, as he is not a Brahmin.
Unsurprisingly, PM Modi mentioned all this in his rallies
The words of Congress leaders were obviously mentioned by PM Modi in rallies. In Madhya Pradesh's Chhatarpur, Modi said he has been defeating Congress for the last 18 years. "Congress cannot fight Modi, that is why it is now abusing my mother," he said. Then at a rally in Vidisha, he said, "Why is my father, who passed away 30 years ago, being dragged?"
This video captures how low our politicians have fallen
During a show of TV anchor Anjana Om Kashyap, Congress and BJP spokespersons behaved no better than people fighting on streets. BJP's Sambit Patra and Congress' Rajiv Tyagi got involved in a war of words and then instigated their supporters to teach the other a lesson. A miffed Kashyap said, "See, these are the spokespersons of two biggest parties", and we can't help but wonder, how?