Reel PM Modi, Vivek Oberoi, named BJP's star-campaigner in Gujarat
Reel PM Modi, Vivek Oberoi, named BJP's star-campaigner in Gujarat
Apr 06, 2019, 02:50 pm
3 min read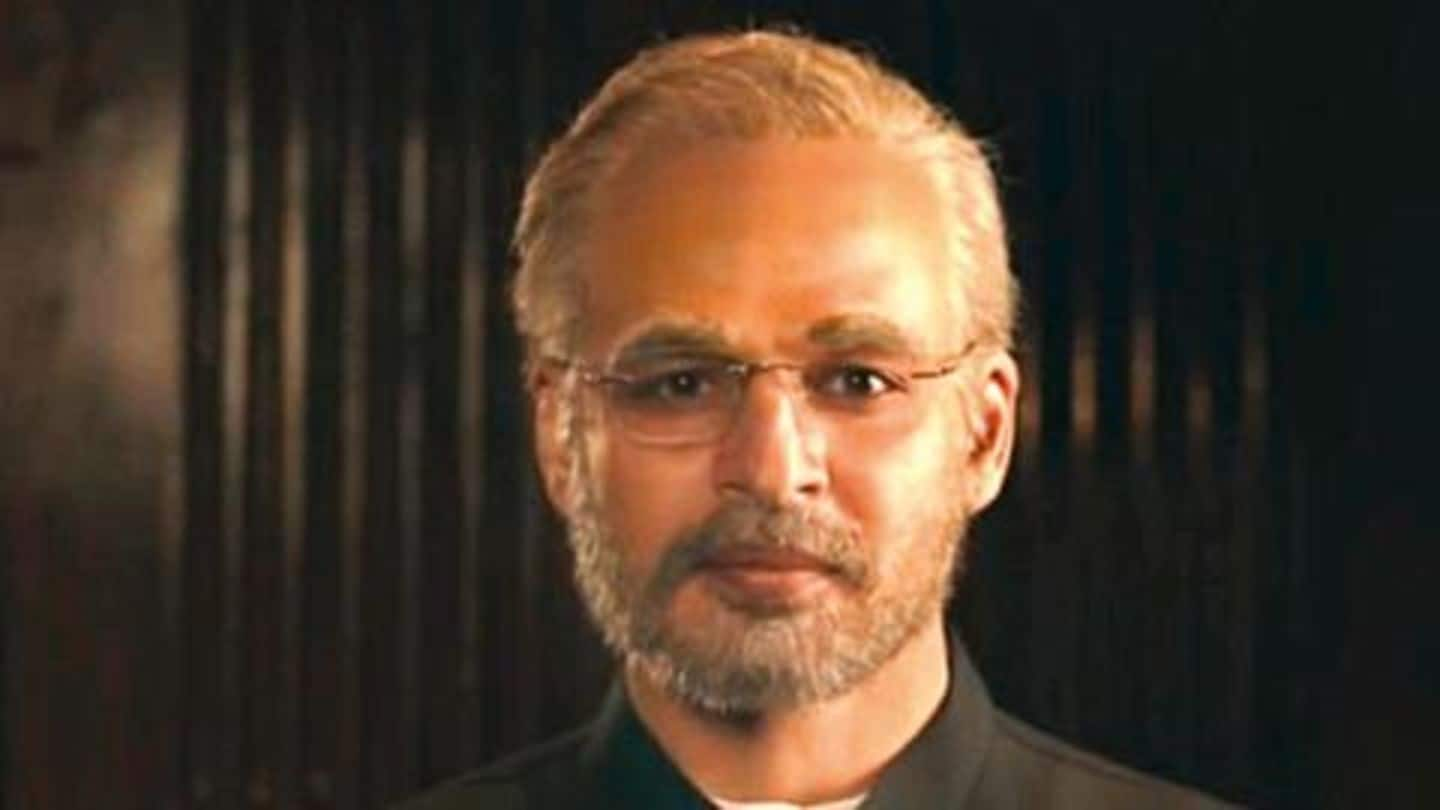 The list of Bharatiya Janata Party's star-campaigners in Gujarat started with Prime Minister Narendra Modi and ended with actor Vivek Oberoi. The list was released on Friday and Vivek, who essays the role of PM Modi in his biopic, made a surprise entry. Notably, the movie titled PM Narendra Modi was scheduled to release on April 5 but would now hit screens on April 11.
Vivek has been questioning outrage over his movie
Even when he wasn't named as BJP's campaigner, Vivek upped his ante against the Opposition. The timing of his movie's release, just before elections, was seen as propaganda by Opposition parties, but Vivek held his ground. Vivek gave numerous interviews in which he claimed the Constitution gave him a right to make a movie. The movie is directed by Omung Kumar.
Earlier, Congress called Vivek "a flop hero"
The self-proclaimed admirer of PM Modi also took a jibe at Congress when the party spoke against his movie. He asked if they were scared of "Chowkidar's danda". Replying to him, Congress' Randeep Singh Surjewala said, "It is a bogus film of a flop hero, a flop producer and is made on a flop person who has proved to be a zero."
Movie will release eventually, said Vivek
Vivek Oberoi on his film 'PM Narendra Modi': There are very powerful people who have approached courts through their lawyers. They can obstruct us briefly but they won't be able to stop us. The release might have been postponed but we are firm in our resolve. pic.twitter.com/iPOon4VvAC

— ANI (@ANI) April 6, 2019
Separately, BJP denied links with movie but supported release
Interestingly, in response to EC's questions over the movie, BJP said it didn't have any links with the biopic. However, the saffron party said curbing the release of the movie would mean coming down on "freedom of speech". Notably, two High Courts refused to stay the release of the movie and the Supreme Court would hear the matter on April 8.
Paresh Rawal and Hema Malini also featured in the list
Apart from the reel and real PM Modi, the star-campaigners list also features Hema Malini, who is seeking re-election from Mathura, Rajnath Singh, Nitin Gadkari, Arun Jaitley, Sushma Swaraj, Nirmala Sitharaman, Smriti Irani, Paresh Rawal, and Manoj Joshi. Meanwhile, Paresh won't be contesting polls this time. Yogi Adityanath, Devendra Fadanvis, Shivraj Singh Chouhan, and Vasundhara Raje, will also campaign for the party in Gujarat.
Congress' list featured Hardik Patel, Urmila Matondkar, Priyanka Gandhi
Congress also released its list of star campaigners. Local leaders Alpesh Thakore and Hardik Patel found a place in the list. Sonia Gandhi, Manmohan Singh, Priyanka Gandhi Vadra, and Rahul Gandhi also featured in the list. Urmila Matondkar, Nagma, Shatrughan Sinha, and Navjot Singh Sidhu were also named. Gujarat, which has 26 constituencies, will vote in the third phase of elections, i.e., April 23.