#DidiKeBolo: WB CM Mamata Banerjee launches TMC's massive outreach program
#DidiKeBolo: WB CM Mamata Banerjee launches TMC's massive outreach program
Written by
Ramya Patelkhana
Jul 29, 2019, 09:38 pm
2 min read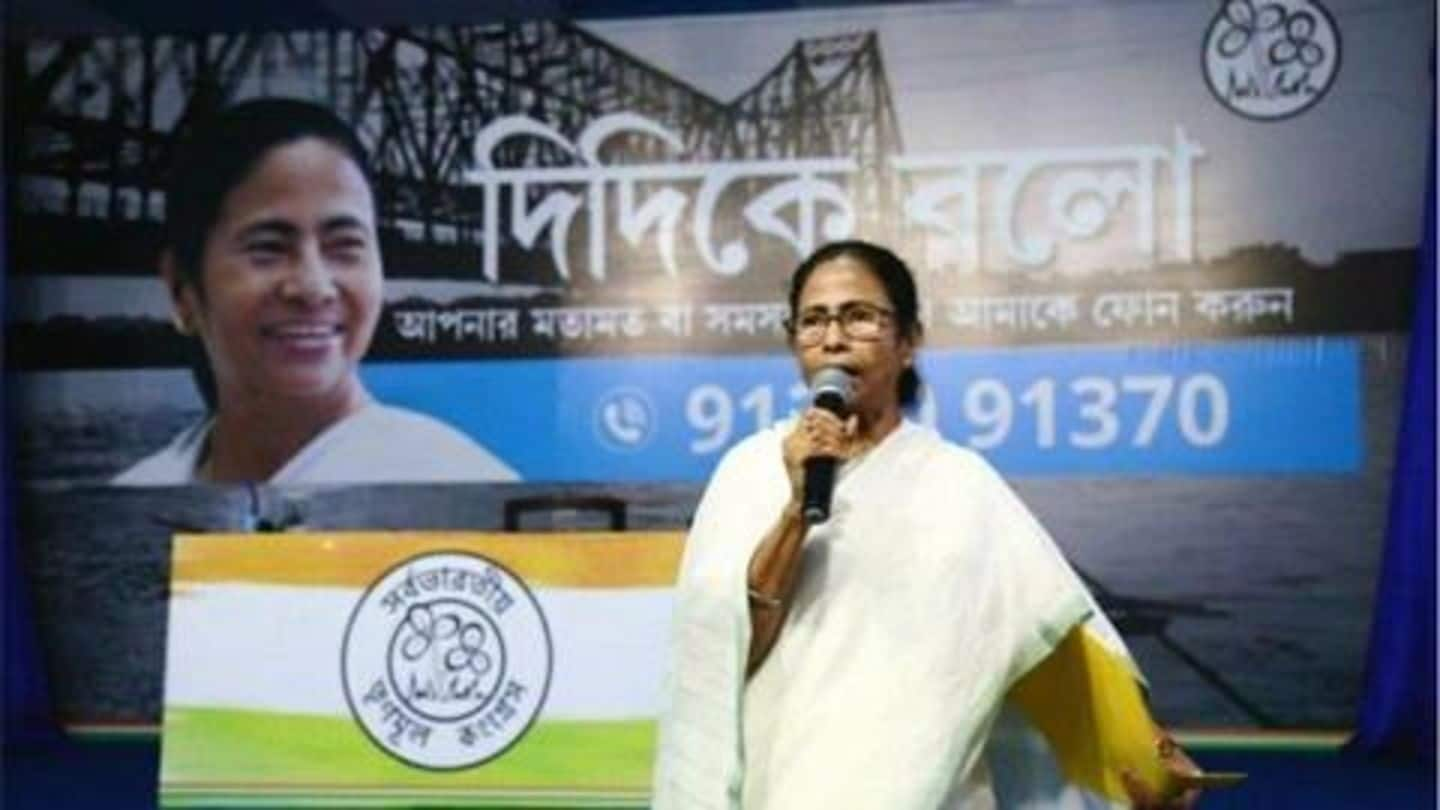 West Bengal CM and Trinamool Congress (TMC) supremo, Mamata Banerjee, unveiled a massive outreach program called "Didi Ke Bolo (Tell Didi)" in Kolkata on Monday. She also launched a special phone line (9137091370) and a website for the program, which aims to reach out to the masses and address public grievances. TMC looks to strengthen itself at booth levels through the initiative. Here's more.
People can directly get in touch with us: Mamata
The announcement of TMC's mega outreach program, launched ahead of the 2021 West Bengal Assembly polls, came after Mamata's meeting with the party's MLAs and senior functionaries. "People can directly get in touch with us on the helpline number and the website and speak about issues affecting them. We will try and address them," the CM said at the launch of the initiative.
A unique initiative for the people, tweets TMC
100 days, 1,000 elected party workers, and 10,000 villages
Through "Didi Ke Bolo", CM Mamata wants the Trinamool Congress cadre to go back to the grassroots level and work towards strengthening the party base. "In the next 100 days, 1,000 elected party workers will go to 10,000 villages to the booth-level and meet party workers, ordinary people, and eminent people in their respective areas if they are willing to meet," she said.
Party workers will raise Trinamool flag in every village: Mamata
"Party workers will stay overnight if needed in the villages. They will also have at least one meal in the village in the home of a booth-level worker," Mamata said, speaking about the TMC initiative. "In every village, at the end of the day, they will raise a flag - the Trinamool flag," the TMC supremo added.
TMC's first major campaign after bringing Prashant Kishor on board
Notably, this is the first major political campaign launched by the Trinamool Congress after bringing political strategist Prashant Kishor on board, said reports. Party chief Mamata had reportedly roped in the poll strategist to help the TMC win in the upcoming West Bengal Assembly polls. She first met Kishore on June 6 after the TMC's poor show in the 2019 Lok Sabha polls.
TMC won only 22 seats in the LS polls
"Didi Ke Bolo" comes in the backdrop of TMC's lackluster performance in the recent Lok Sabha polls in which the party won only 22 seats - 12 less than its 2014 tally - while BJP gained 18 seats, 16 more compared to last time.